Lumiere Durham Group Travel Bookings
1st October 2019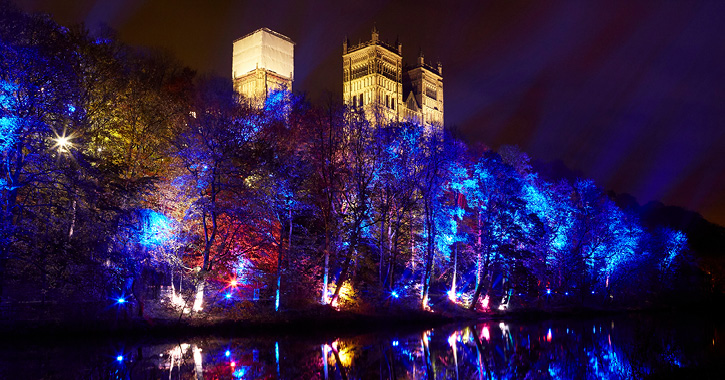 Lumiere - the UK's largest light festival will return to Durham City this November, once again transforming the city into a nautical art trail from 14 - 17 November 2019.
This year marks the 10th anniversary since Lumiere was established in Durham in 2009, and so to mark the occasion, a number of the most popular artworks from the previous five festivals will be brought back alongside new installations for this special 10th anniversary edition.
Planning a group visit during Lumiere?
Between Wednesday 13 and Monday 18 November there will be a number of temporary road closures and parking restrictions put in place to accommodate the Festival. Which may mean you making changes to regular visits to and from Durham.
Should you be planning to offer special trips to Lumiere, you will need to use the booking process detailed below. Due to the unprecedented demand for access to the festival, we cannot accommodate any alternative requests during this period.
Regular Activity
1. There will be no City centre coach parking available.
2. Drop-off and pick-up from bus stops in the City centre (including Sutton Street) will not be permitted between 00:01 Thursday 14 November 2019 to 23:59 Sunday 17 November 2019. Please note that all of the major routes into the city centre will be 'no stopping / tow away zones' for the duration of the Festival. If you attempt to drop off on any of these routes you will be moved on by the police.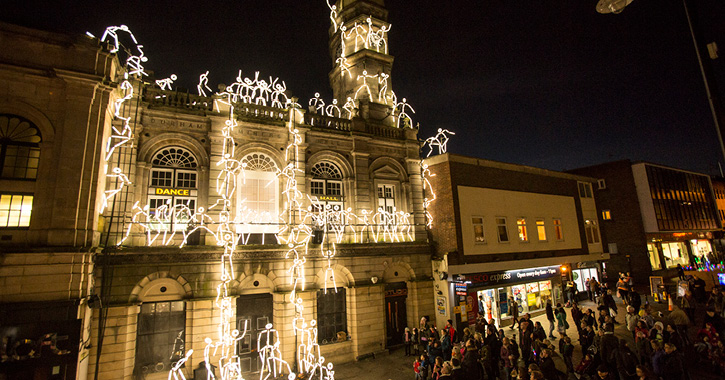 Booking for Lumiere
1. Coach parking will be provided at County Hall from 3.00pm. Earlier arrival is not possible, and you will be turned away if you arrive before this time.
2. Arrival and departure slots must be booked and paid for in advance. Please use the booking form below.
3. Time slots will be allocated on a first-come-first-served basis.
4. A regular shuttle bus will be in operation to take passengers to the Festival and back to the coach park. Details of the drop-off and return pick-up location in the City centre will be provided closer to the Festival. Shuttle buses will run continuously from 3.00pm for the duration of the Festival. Alternatively, walking into the City centre takes approximately 15 minutes.
5. There is a £60 (incl VAT) fee per coach for parking. Once your slot has been confirmed in writing (by email) we will send you instructions on how to pay.
6. We recommend that you pre-purchase Festival guides for your customers, to enable them to find their way around the festival and enjoy it to the full. If you wish to pre-purchase Festival guides these are priced at £2.50 each (which includes p&p). Please confirm on the booking form below how many guides you wish to purchase, the fee can also be paid as above.
7. Part of the Festival will be ticketed during peak times. If your arrival time is within the ticketed period you will be sent free tickets, along with any guides requested, prior to the festival. Please note that you will not receive these until late October 2019.
To book a coach parking space please download the group travel booking form and return via email to lumiere@durham.gov.uk by Friday 11 October 2019.
You will be allocated an arrival time as close to your requested time as possible - please note it may not be possible to offer you the exact time you request. These times will be allocated on a first-come-first-served basis.
We would recommend that, for your passengers to fully experience the Festival, you should leave a minimum of four hours before your departure.
If you have any questions please email lumiere@durham.gov.uk