Celebrate a year of Movement at The Bowes Museum
22nd December 2022
2023 will be a year celebrating the theme of 'movement' at The Bowes Museum in Barnard Castle, inspired by the 250th birthday of the Silver Swan.
From the sustainably repurposed objects created by students at the Northern School of Art on display in Design, Make, Process – Modern Makers from 11 March 2023 to 18 June 2023 to the mesmerising sculptural works by Martin Smith and Celebrating 250 years of the world's most famous Silver Swan, an exhibition exploring the story of the iconic automaton from 8 July 2023 to January 2024, all will have movement in common.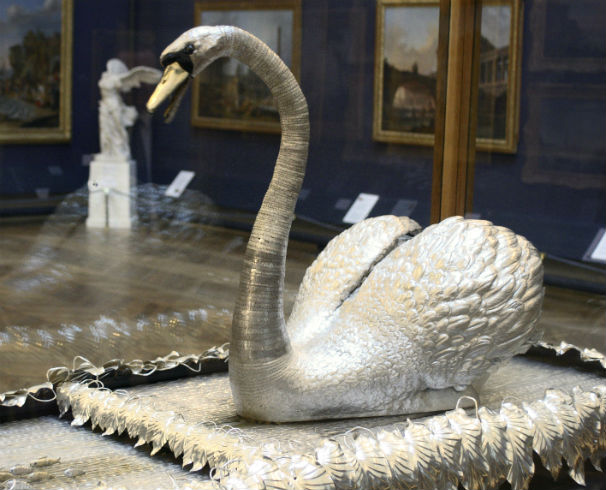 Visitors to the French style public Museum will be able to enjoy the architectural metal sculptures inspired by nature and the Museum's Silver Swan by Martin Smith, which will be on display in the grounds and in the galleries for a year from 25 February 2023.
Students from the BA (Hons) Textiles & Surface Design course at the Northern School of Art have been inspired by the 250 year old Silver Swan to repurpose and give a new lease of life to both traditional and non-traditional materials. Their works explore historic imagery with contemporary ideas around colour, process and technique.
The Museum's Silver Swan will take centre stage for the Museum's main exhibition of 2023. Movement: Celebrating 250 years of the world's most famous Silver Swan opens on 8 July 2023 and runs until 7 January 2024.
Visitors can discover the wonder that is The Bowes Museum's majestic Silver Swan as we celebrate its 250th birthday. Learn about John Joseph Merlin, the marvellous inventor who created its lifelike movement, the other objects he invented, the time he lived and who his peers were. Delight at other automata from the 18th century and play with those from today; visitors will even be able to make their own clockwork object in this special landmark exhibition.
There will be a full programme of events and family activities centred around all the exhibitions.