InDurham Loyalty Card
7th February 2020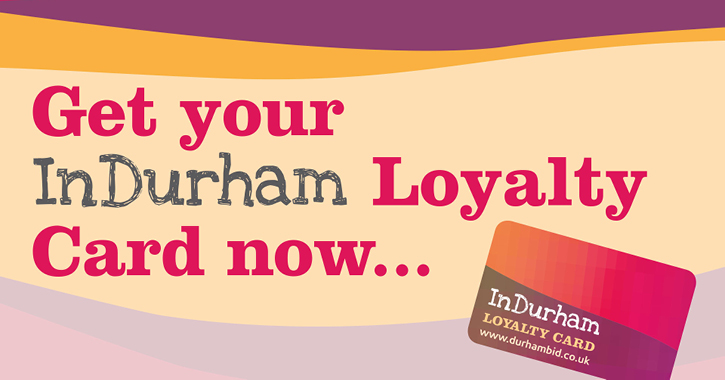 Groups and visitors to Durham City can take advantage of exclusive discounts and offers at city centre businesses by signing up to an InDurham Loyalty Card.
Visitors can use their InDurham Loyalty Card to make great savings and more value for money at a variety of participating businesses including retailers, services, cafes and restaurants. The offers and discounts card holders can take advantage of refreshes regularly, so no matter what time of year they visit, there's always a seasonal offer or discount to enjoy.
Click here to find out which Durham City businesses are participating in the scheme and their current discounts and offers >>
The InDurham Loyalty Card only costs £5.00 for 12 months' worth of discounts. The subscription renews each year. So visitors can continue benefiting from the great deals and offers available in the future too.
The subscription can be cancelled at any time. Terms & Conditions apply.
Click here to find out more and sign up to InDurham Loyalty card >>