National Award Win for Beamish Museum
5th December 2019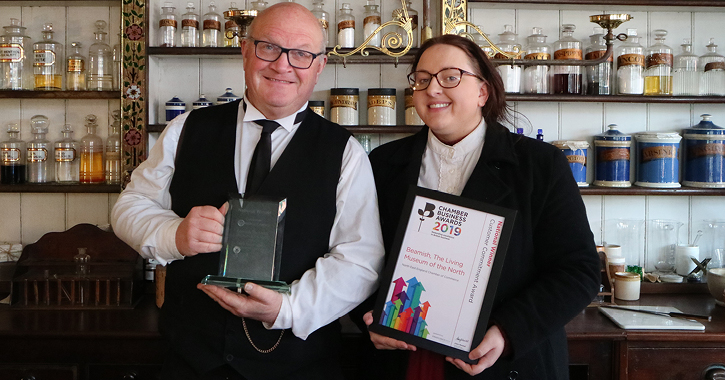 Delighted staff and volunteers at Beamish, The Living Museum of the North are celebrating after winning a national award.
The museum received the Customer Commitment Award at the British Chambers of Commerce's annual Chamber Business Awards 2019 in London.
Beamish beat off competition from businesses and organisations from across the country to win the prestigious award and was the only museum in the country to be shortlisted in any category. The judges praised Beamish for showing excellence and commitment in customer service and "always putting the visitor first".
Rhiannon Hiles, Beamish's Deputy Director, said: "We are absolutely delighted that Beamish has won this national award. It's fantastic to be recognised in this way and it's thanks to our amazing staff and volunteers, who always go the extra mile to make sure our visitors have an exceptional experience. We are proud to be representing the region on a national stage.
"This success comes as the museum is heading towards a record year for visitor numbers and our £20million Remaking Beamish project is progressing very well, with the recent openings of our 1950s welfare hall and bus depot, and lots more to come. We're now looking forward to celebrating the museum's 50th anniversary in 2020, an exciting milestone."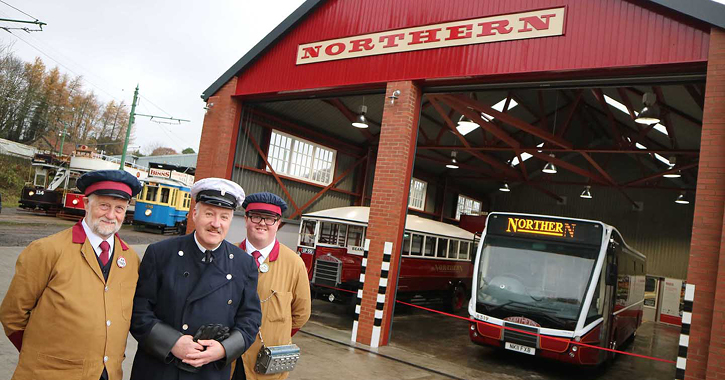 The Durham open air museum brings the North East's history to life, through the 1820s, 1900s, 1940s and 1950s, and has around 500 staff and 500 volunteers.
The £20million Remaking Beamish project – the biggest development in the museum's history – includes a 1950s Town, 1950s Farm and expansion of the Georgian area, including an inn where visitors can stay overnight. Thanks to money raised by National Lottery players, the Remaking Beamish project has been awarded £10.9 million by The National Lottery Heritage Fund.
Sarah Howard, Chair of the British Chambers of Commerce, said: "Bringing the North East's history to life, Beamish, The Living Museum of the North has demonstrated excellence and commitment in the ever-important area of customer service. The award recognises firms who go that extra mile in customer care and business growth strategy."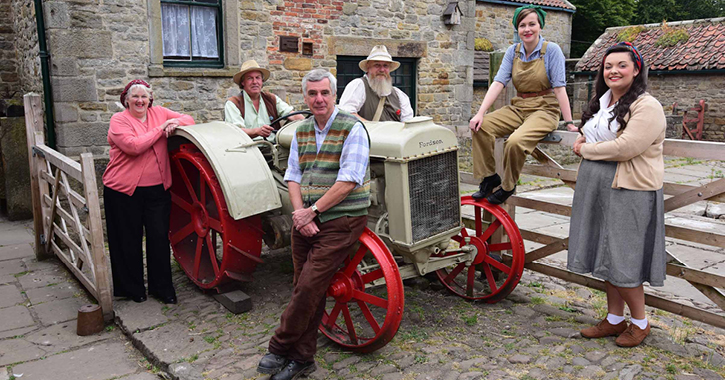 Beamish went through to the national final, which was held on 28 November, after winning the regional Customer Commitment Award.
Beamish is a member of the North East England Chamber of Commerce, who supported the application for the award. Chamber member Tharsus, from Blyth, won the Employer of the Year award.
To find out more about group visits to Beamish Museum click here >>