Beamish Museum's 1950s terrace opens this February Half Term
8th February 2022
Beamish, The Living Museum of the North will open its 1950s terrace with a week of celebrations this February Half Term, 19 to 27 February 2022.
Front Street terrace features John's Café, Middleton's Quality Fish and Chips, Elizabeth's Hairdresser's, and a recreation of the 1950s home of celebrated North East artist Norman Cornish.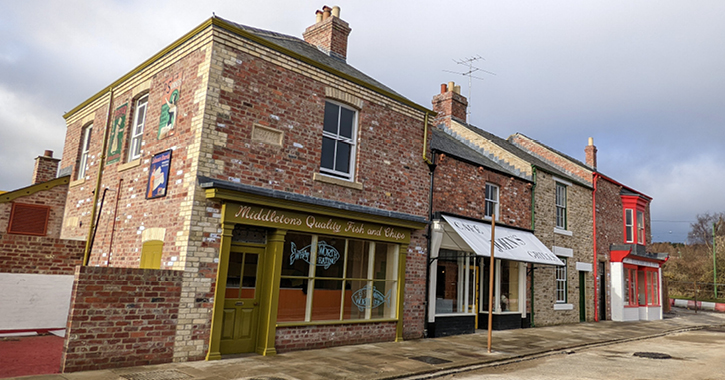 Visitors will be able to enjoy an ice cream sundae while listening to the jukebox at John's Café, a recreation of the popular café from Wingate, Durham. They will be able to get a 1950s hairdo and pose for photos under the dryers at Elizabeth's, which is in a recreation of an end-terrace shop from Bow Street in Middlesbrough. Fish and chips will be served at Middleton's, which recreates a fish and chip shop from Middleton St George, near Darlington. Visitors can also try their hand at sketching in No. 2 Front Street, a recreation of Norman Cornish's Spennymoor home and discover more about the Spennymoor Settlement.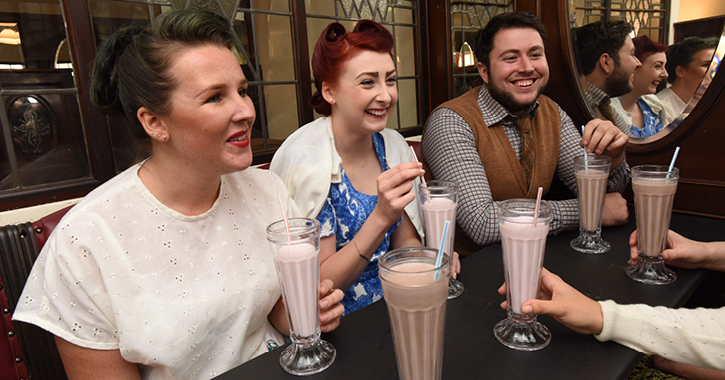 The terrace in The 1950s Town is part of the Remaking Beamish project, which also includes 1950s Spain's Field Farm and an expansion of the Georgian landscape, including early industry and overnight accommodation.
Thanks to the money raised by National Lottery players, the Remaking Beamish project was awarded a £10.9million grant by The National Lottery Heritage Fund in 2016 – a major milestone in Beamish's history and the largest single investment ever seen at the museum.