Masterchef's Gregg Wallace returns to Durham
13th February 2019
His passion for good food made him the perfect choice to co-host BBC MasterChef and now the nation's most famous greengrocer is headlining Bishop Auckland Food Festival.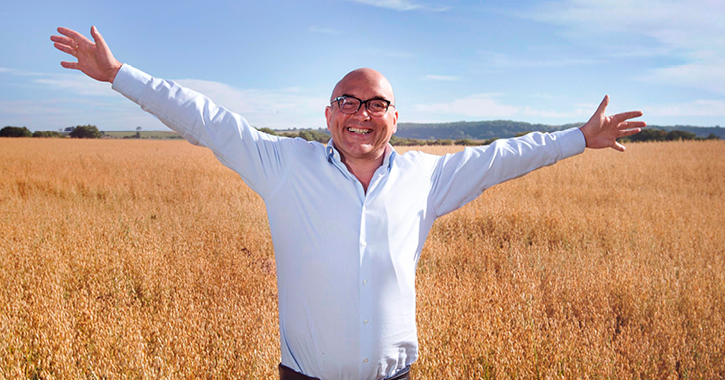 Gregg Wallace is headlining Bishop Auckland Food Festival this April.
Gregg Wallace is the first of the celebrity chefs and food personalities attending the festival to be revealed ahead of its return on Saturday, 13 April and Sunday, 14 April. Known for his extensive culinary knowledge and unapologetic sweet tooth, Gregg has co-presented BBC MasterChef since 2005. The programme's success led to the equally popular spinoff shows Celebrity MasterChef and MasterChef: The Professionals.
Gregg will share some behind the scenes gossip while cooking up a variety of delicious dishes in Bishop Auckland Town Hall on Sunday, 14 April at 11am and 2pm. Tickets for the demonstration cost £8 or £15 for a VIP pass, which includes priority seating and a meet and greet opportunity.
As organisers of the festival we are thrilled Gregg is topping the line-up at this year's event, which is part of Durham19, an unmissable year of culture in the county.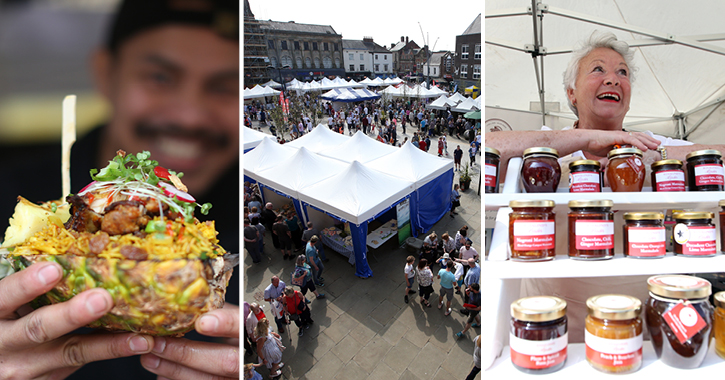 Last year, Bishop Auckland Food Festival attracted more than 27,000 people, resulting in record sales for traders and boosting the profits of local businesses. Feedback was overwhelmingly positive and organisers are drawing on visitors' comments to ensure the festival is bigger and better in 2019.
Festival-goers can look forward to even more stalls selling a tempting array of local produce and delicious dishes from all over the world. There will also be live music, children's entertainment and a varied programme of workshops and live cookery demonstrations, with the full line-up to be revealed within the next few week.
Gregg, a Londoner who started his career at Covent Garden Fruit and Veg Market, is aware of the power of markets and festivals to spark conversations about food, as well as allowing producers and suppliers to interact directly with their customers.
For him, market trading was the springboard to George Allen's Greengrocers, the company he started in 1989, which achieved an eventual turnover of more than £7.5 million.
"I'm very much looking forward to my visit," said Gregg. "Meeting new people, discovering their passion for food and sampling local specialities is a real treat."