New Curator's Exciting Plans to Explore Raby's Untold Stories
31st May 2019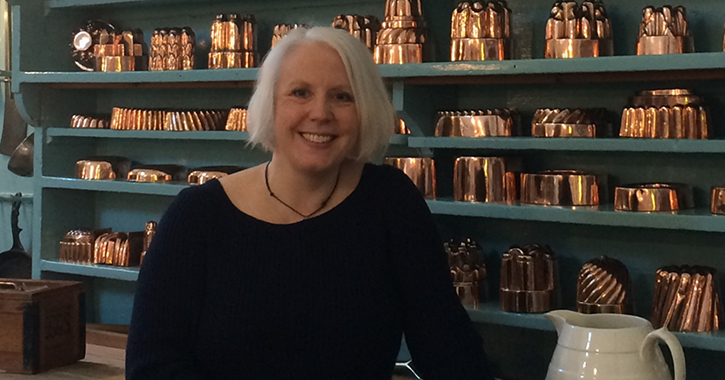 Raby Castle has appointed its first full-time curator as it prepares to explore some of the untold stories behind the fascinating family collections.
Julie Biddlecombe-Brown has joined Raby from Durham University where she was exhibitions curator, working in projects including the 2013 Lindisfarne Gospels.
Having grown up in Durham and visited the Castle as a child, Julie said she was looking forward to exploring the archives and discovering more about the people who had lived there over the centuries.
Julie said: "Pockets of research have been done and there is so much I want to follow up on. I am looking forward to digging around in the archives to uncover more untold stories.

"One of the things I will be working on is pulling together all the information that already exists into a database so that it is much more accessible."
Julie said she had been struck by the knowledge and enthusiasm of the Castle's guides and
volunteers who enjoy communicating Raby's past to visitors.

"The collections are amazing and I can't wait to find out more about how they came to be at Raby Castle. For every piece of art and every decision made, right down to which wallpaper was chosen for a particular room, there is a story behind it. I am fascinated to find out how and why these things have come into the family collection".