Museum of the Moon to land at Durham Cathedral
17th February 2020
Durham Cathedral is excited to announce an exciting new contemporary art programme, as part of Durham's Year of Pilgrimage for 2020.
The first installation to be announced is the ever-popular touring artwork, #MuseumofTheMoon, by UK artist Luke Jerram.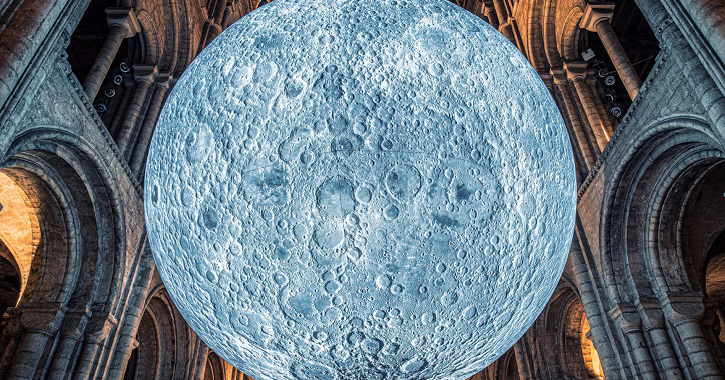 Museum of the Moon is a breath-taking seven-metre-wide moon sculpture, which marries together detailed NASA imagery of the lunar surface, with moonlight and surround sound composition by BAFTA and Ivor Novello award winning composer Dan Jones. The Moon will be suspended in the air in the unrivalled setting of Durham Cathedral from 12 September until 6 November 2020, giving visitors plenty of opportunity to marvel at the stellar display.
Having previously taken pride of place at the 2018 Commonwealth Games in Australia's Gold Coast and most recently at Glastonbury Festival 2019, Durham Cathedral is in good company as a host location for the Moon.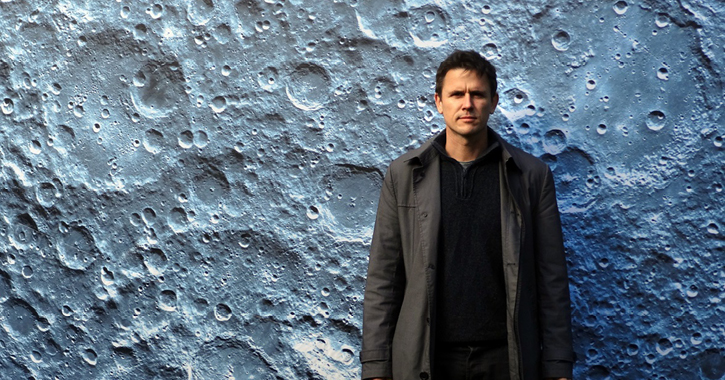 Reverend Charlie Allen, Canon Chancellor at Durham Cathedral, said: 'As an ever-evolving cathedral, I am delighted that in 2020 we will be welcoming some great contemporary art into the church, and Museum of the Moon is a fantastic example of that.
'It will be a veritable treat to witness the beautiful juxtaposition of the modern artwork as it illuminates the great Norman architecture of the church and inevitably takes on new meaning and interpretation as it settles in to its temporary home, with St Cuthbert and the Venerable Bede as neighbours.'
The Moon's arrival will fit within the wider context of the Association of English Cathedral's national celebration for 2020: Year of Cathedrals, Year of Pilgrimage. An integral part of the celebrations in Durham will surround the launch of six new Northern Saints Trails. These walking routes all lead to Durham Cathedral and are being launched in the Spring.
The trails and contemporary art installations are part of an exciting programme of special services, exhibitions and events at Durham Cathedral to mark this celebratory year, so that visitors of all faiths and none can journey as pilgrims to the UNESCO World Heritage Site.