From stargazing under some of the darkest skies in Britain and travelling back in time, to axe throwing, chasing waterfalls and wildlife watching, there's no shortage of incredible attractions and experiences to enjoy many #memorablemoments this year in Durham.
Check out our guide to the top things to do and places to explore in 2023 across Durham. How many will you visit this year?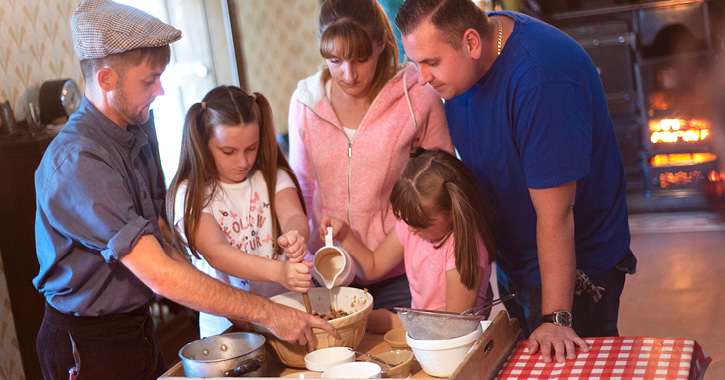 Beamish, The Living Museum of the North
With a programme of exciting events and new exhibits opening this year, there has never been a better time to visit Beamish, The Living Museum of the North!
The Remaking Beamish developments continue this year with several new exhibits in the museum's 1950s Town and 1820s Landscape due to open later this year. New exhibits opening include a pair of police houses and their associated single-storey office, semi-detached houses, a terrace of aged miners' homes and bowling green and pavilion in the 1950s Town. And in the 1820s Landscape, new editions will include a Georgian pottery and new Drover's Tavern where you can tuck into Georgian-inspired food and drink.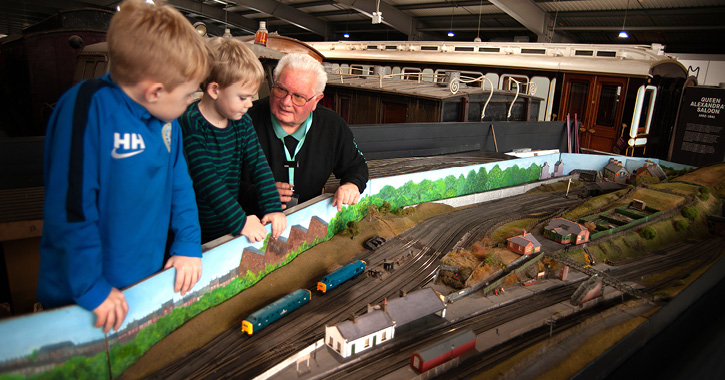 Locomotion
Get up close to incredible engineering feats at Locomotion, found in Shildon – the world's first railway town. Alongside amazing engines and vehicles from the National Collection you can enjoy hands-on activities, fascinating exhibitions and train rides.
You can even follow Shildon Rail Trails, which takes you on historic hikes to discover the town's fascinating railway history and landmarks of the original Stockton & Darlington Railway, including the Grade II-listed home of railway engineer Timothy Hackworth. A definite must-visit for railway lovers.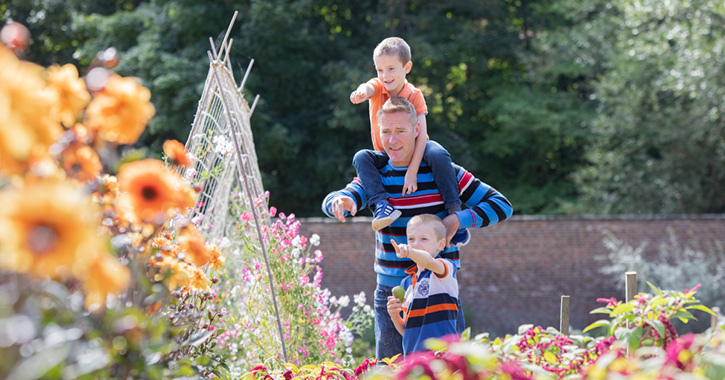 The Auckland Project
Journey through 1,000 years of history, art and culture at The Auckland Project, a unique collection of attractions in the historic market town of Bishop Auckland. Follow in the footsteps of the Prince Bishops of Durham in the 900-year-old Auckland Castle and enjoy a stroll through the 150-acre Deer Park and stunning 17th century Walled Garden. Visit the Mining Art Gallery, the permanent home for more than 400 works by mining artists including Norman Cornish, and see the UK's largest collection of 16th and 17th century Spanish artworks outside London at the Spanish Gallery.
Enjoy a bird's eye view across Bishop Auckland from the top of Auckland Tower, or take a ride on the heritage passenger service at Weardale Railway, where you can sit back, relax and soak up stunning countryside views as you make your way between Wolsingham and Stanhope.
Autumn 2023 will see the opening of The Faith Museum. This one-of-a-kind museum will explore how faith, belief, and religion have shaped lives and communities throughout British history. And will be England's first museum to contemplate the ideas, implications, and impact of faith in Britain.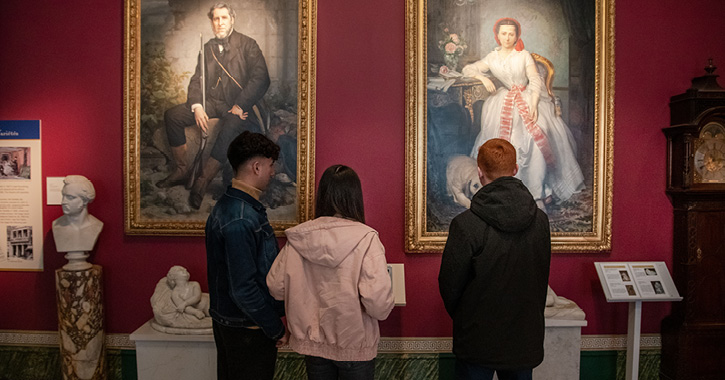 The Bowes Museum
Lose track of time as you wander around internationally significant collections inside the magnificent Bowes Museum. Discover treasures at every turn, from silver and metals, fashion and textiles, to furniture, ceramics, sculpture and paintings.
This year the magnificent Silver Swan will celebrate 250 years since it was made. This wonderful automaton is a perfect copy of a female mute swan and was created by 18th century inventor extraordinaire, John Joseph Merlin.
The Silver Swan will take centre stage for the museum's main exhibition of 2023 - Movement: Celebrating 250 years of the world's most famous Silver Swan opening on 8 July 2023 to 7 January 2024. Discover the incredible story of the Silver Swan, alongside an exciting programme of family-friendly events and activities.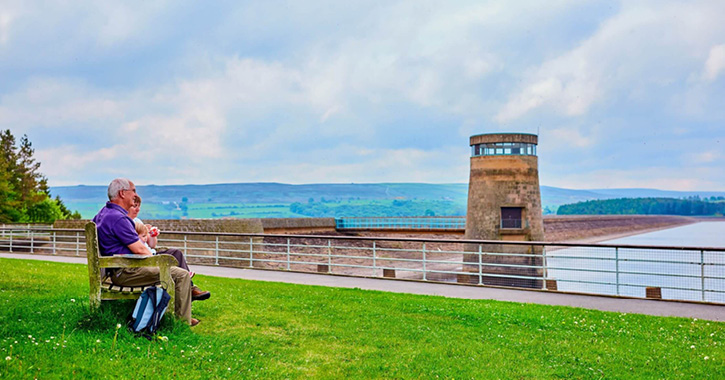 Derwent Waterside Park
A haven for nature enthusiasts, Derwent Waterside Park is open daily for walks, rides, fishing and more! See what wildlife you can spot as you follow trails around Derwent Reservoir, sit back and soak up the sunshine on a family picnic, learn to fish, or try out sailing at the nearby Derwent Sailing Club.
Mark your calendars for Friday 25 to Monday 28 August as the popular Derwent Fest returns! Camping will be available this year alongside a rocking line up of entertainment over the weekend.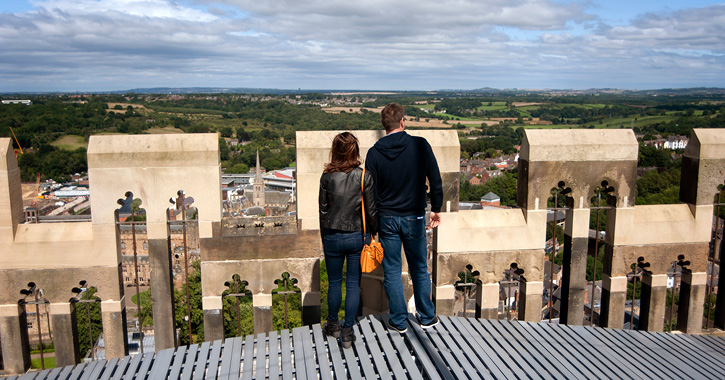 Durham Cathedral
Step inside the magnificent Durham Cathedral and explore this incredible Norman building, enjoy the view from the top of the Cathedral's Central Tower or explore at your own pace taking in the famous cloister, stunning stained-glass windows, and St Cuthbert's Shrine. Inside the Cathedral Museum you can get a close-up view of the treasures of St Cuthbert and uncover incredible stories behind this world-famous building.
Get ready for an out-of-this-world experience this summer as Gaia, Luke Jerram's replica artwork of planet Earth, lands at Durham Cathedral from 10 July - 10 September. This seven-metre diameter Earth installation features 120dpi detailed NASA imagery of the Earth's surface and provides the opportunity to see Earth as it's seen from space, floating in three-dimensions.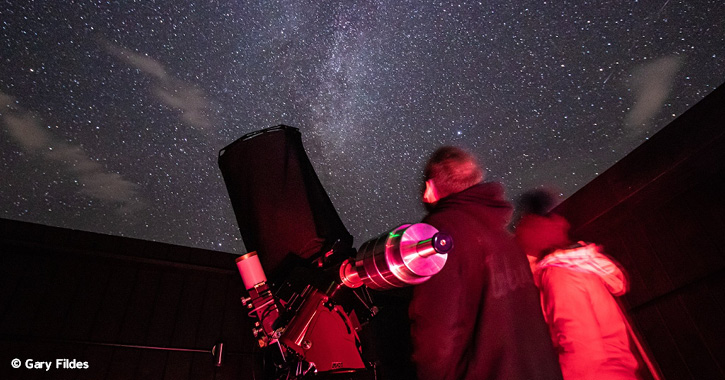 Grassholme Observatory
Lose yourself in the night sky at Grassholme Observatory, one of the UK's newest observatories. The Durham Dales and North Pennines AONB and UNESCO Global Geopark boast some of the darkest skies in England, making it the ideal place to enjoy a spot of stargazing.
Throughout the year you'll find a wide range of astronomical events to try out at Grassholme, suitable for beginners and more experienced stargazers.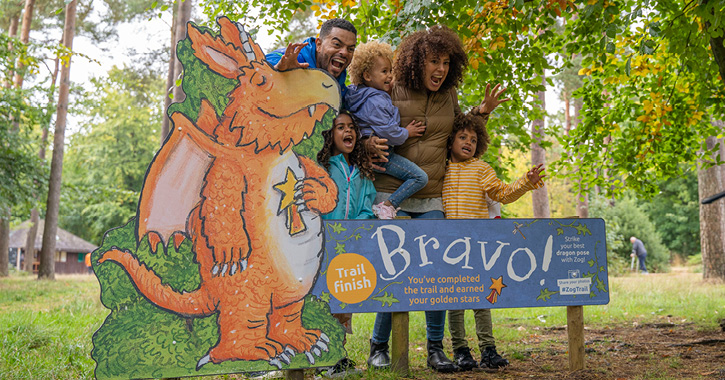 Hamsterley Forest
For an outdoor adventure like no other, head to Hamsterley Forest, the county's largest forest at 2000-hectares! Whether it's exhilarating mountain bike rides or peaceful woodland walks, Hamsterley Forest has something for all visitors to enjoy.
New for 2023 - The Zog family activity trail. Families can join the loveable dragon on a magical forest adventure by using the interactive app or following the Zog trail activity pack. Encouraging your little dragons to learn about how they can care for the forest and how the forests can care for them!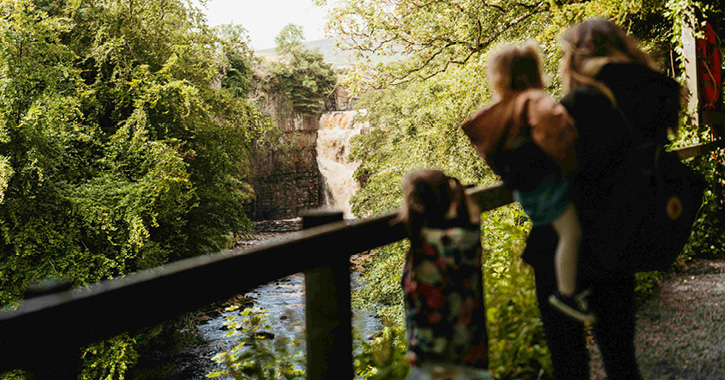 High Force Waterfall
In the heart of the Durham Dales you'll find one of England's most spectacular waterfalls. No matter what time of year (or weather) High Force is an incredible sight to behold. Throughout the year there's also an amazing events programme to enjoy, from stargazing suppers, to guided walks and family-friendly woodland trails.
Why not extend your visit by spending the night in a newly refurbished room at High Force Hotel? Or treat yourself to delicious home-cooked food in the hotel, from breakfast, snacks and lunches through to evening dinner. Plus it's dog-friendly too, so you don't need to leave your four-legged friends behind.
Raby Castle and Deer Park
Surrounded by 200 acres of lush green parkland, where herds of red and fallow deer live wild, the medieval Raby Castle has something for everyone to enjoy. See what wildlife you can spot as you wander around the parkland, step back in time and explore the many impressive rooms inside the grand castle, take your pick from exciting events, or head to The Plotter's Forest – an immersive outdoor playground located in the castle's magical Christmas Tree Plantation.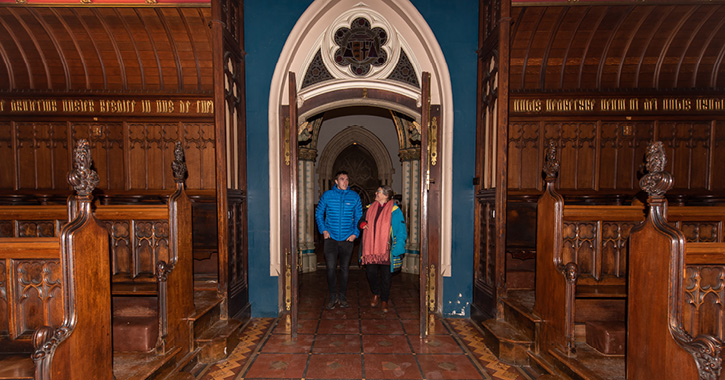 Ushaw, Historic House, Chapels and Gardens
Set in a majestic 500 acre estate, and only a short drive from Durham City, Ushaw, Historic House, Chapels and Gardens is a brilliant place to lose yourself. Throughout the year the historic house and grounds come alive with a fantastic programme of events and amazing exhibitions. Plus you'll find wonderful walking trails where you can admire the views of the beautiful landscaped formal gardens.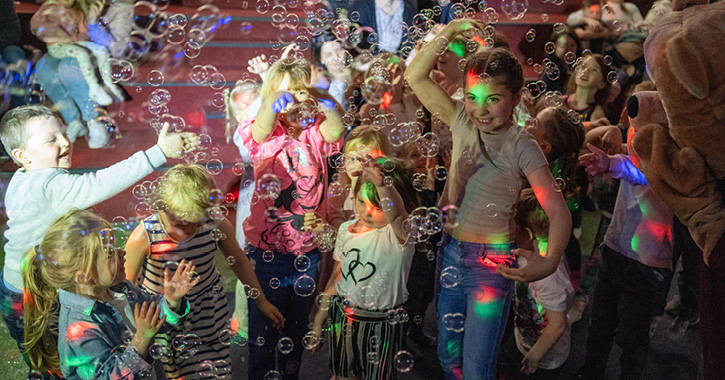 Adventure Valley
Let the kids run wild and blow off some steam as they explore six huge play zones. Whoosh down the giant slide at Runaway Ranch, zoom around the track on go-karts at Action Creek, meet the friendly farm animals, or put your skills to the test at the 18-hole cowboy-themed mini golf course.
Two new play areas are coming soon to Adventure Valley. Built from fully sustainable materials, the two new castle-themed outdoor play areas will feature slides, climbing frames and a mini zip wire. One suitable for under 5's and the other for children aged 5 and over. Just another reason to start planning your unforgettable family day out at Adventure Valley.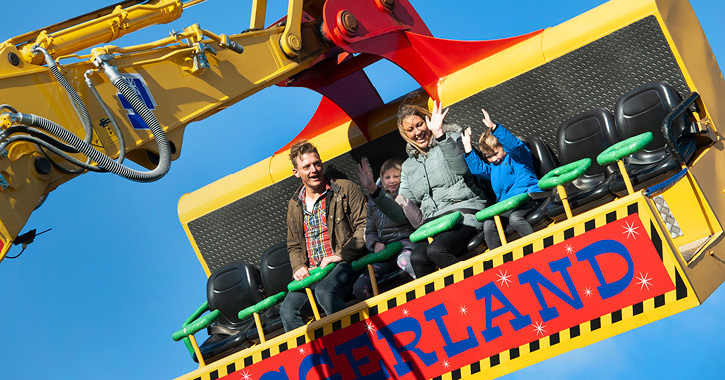 Diggerland
Looking for a day out with a difference? Enjoy a family adventure at Diggerland Durham, where all family members can enjoy rides and drives on amazing diggers, robots, JCBs, tractors and more! You'll find over 20 different rides and activities to try out including go-karts, dippy ducks and the infamous Spindizzy ride.
Save 15% off at Diggerland Durham with our exclusive special offer.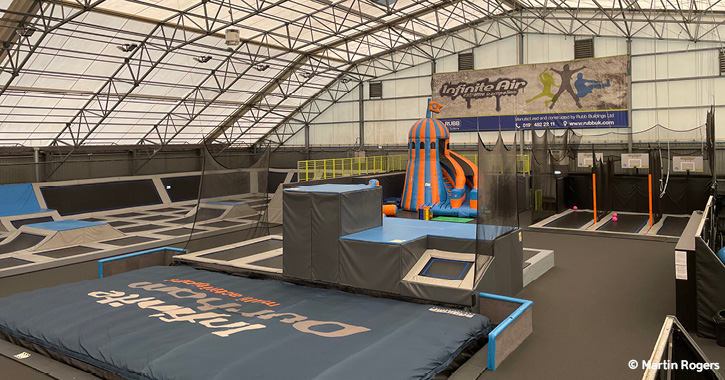 Infinite Air
Jump into a day of fun at Infinite Air, one of the UK's largest indoor trampoline parks! Infinite Air offers a great day out for the whole family, with an Infinite Tots area suitable for babies and tots, to high energy and exciting activities for both children and adults, including massive inflatables and trampolines. You can also tuck into tasty treats at the on-site Lickety Split Ice Cream Parlour and Food Court.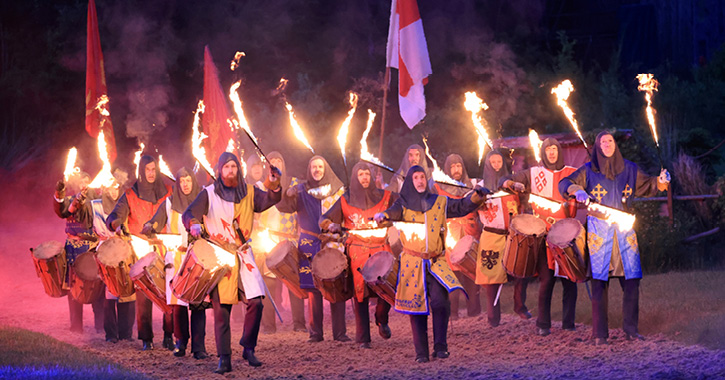 Kynren, An Epic Tale of England
An absolute must for all ages, Kynren - An Epic Tale of England is back this summer for its most spectacular season yet.
Set against the magnificent backdrop of Auckland Castle, the UK's 'must see' live action show brings British history to life like audiences have never seen before in an epic 90-minute world-class show. Voted one of the top 5 performances to see in the UK by Tripadvisor, Kynren will take you on a whistle stop tour of 2,000 years of history, myth and legend, every Saturday from 29 July to 9 September. A truly unique experience, not available anywhere else in the UK!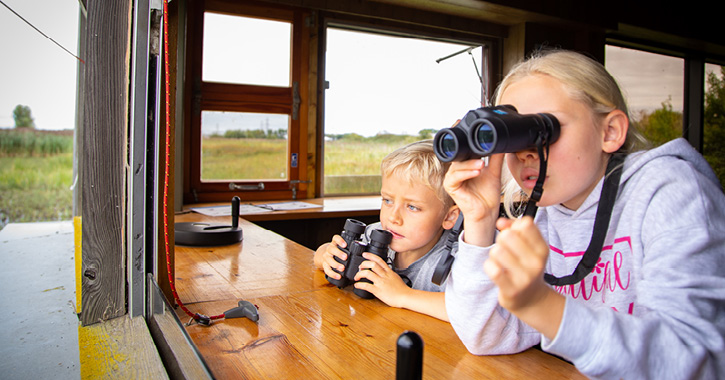 RSPB Saltholme
If you're into bird and wildlife watching, RSPB Saltholme is the perfect place to visit. Just across the border in Middlesbrough near the Durham Coast you'll find an amazing world of wildlife and ways to connect with nature across this beautiful wetland site.
Explore the state-of-the-art visitor centre and soak up the vast panoramic views of the reserve or tranquil nature garden, and tuck into delicious food and drink at the on-site café. Little ones can grab a trail and a wildlife explorer pack, go pond dipping though the summer months and let off some steam in the adventure playground.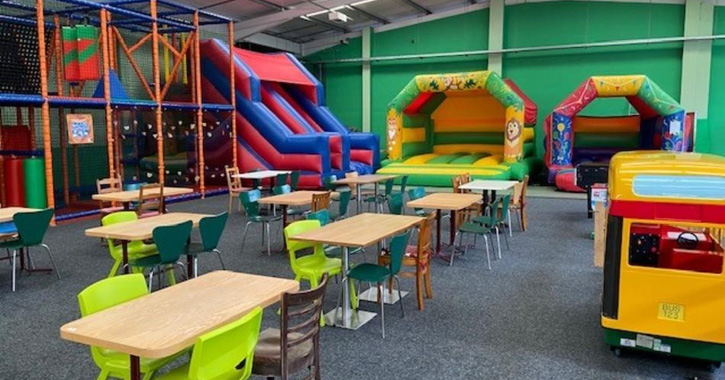 The Fun Zone
The Fun Zone is a soft play and role play centre perfect for families with little ones to entertain. Children can let their imagination run wild at the role play village, complete with ride on vehicles, prams and pushchairs, and playhouses. Alongside soft play, trampolines and bouncy castles, plus there's comfy seating throughout for adults and delicious home-cooked food served all day at Fat Daddy's Food Shack.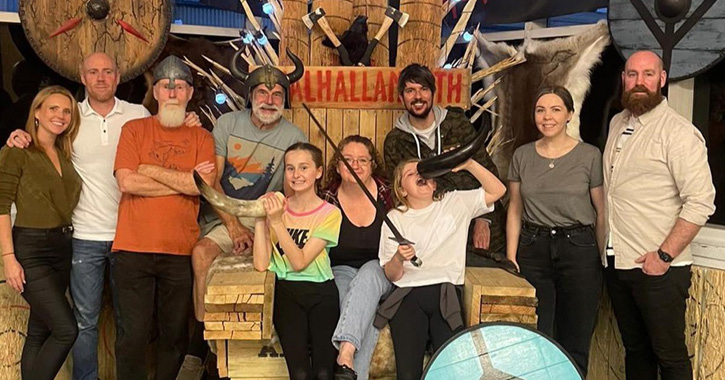 Valhalla North Axe Throwing
Looking for something a little different to try out this year? Head to Valhalla North and try your hand at axe throwing. The family run business offers indoor axe throwing sessions, suitable for 8 years +, which are fully instructor led to help you perfect your throwing technique in no time with fun games and competitions. So what are you waiting for? Get down to Valhalla North, throw axes, cheer on your mates, and create lasting memorable moments.
These are just some of the incredible places you can enjoy memorable days at this year, check out our dedicated things to do page for more ideas on amazing things to do in Durham.
Related
1 Comments