Searching for your next city break destination? Durham City should be at the top of your list, and to prove it we've pulled together a handy 48-hour city guide, highlighting all the unmissable things to see, do and eat across 48 fun-filled hours in this pretty little city.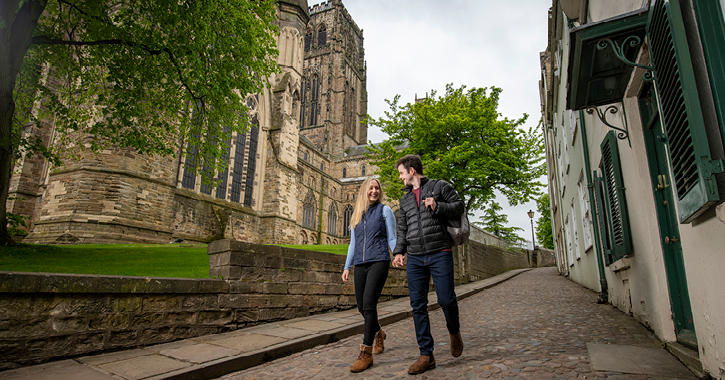 Day One
No visit to Durham City is complete without visiting Durham's UNESCO World Heritage Site of Durham Cathedral and Castle.
Step inside the magnificent Durham Cathedral and explore this incredible Norman building, enjoy the view from the top of the Cathedral's Central Tower or explore at your own pace, taking in the famous cloister, stunning stained-glass windows, and St Cuthbert's Shrine. Take a self-guided tour of Durham Castle and uncover the hidden history of this fascinating building, you can even join a guided tour around the Cathedral Museum.
Inside Palace Green Library you'll find amazing exhibitions and treasures from Durham University's collections to explore, as well as the Museum of Archaeology and the World Heritage Site Visitor Centre. And down at the Market Place you'll discover one of the city's top hidden gems – Durham Town Hall, learn about the Prince Bishops who ruled the county, and how the town hall has developed from 1356.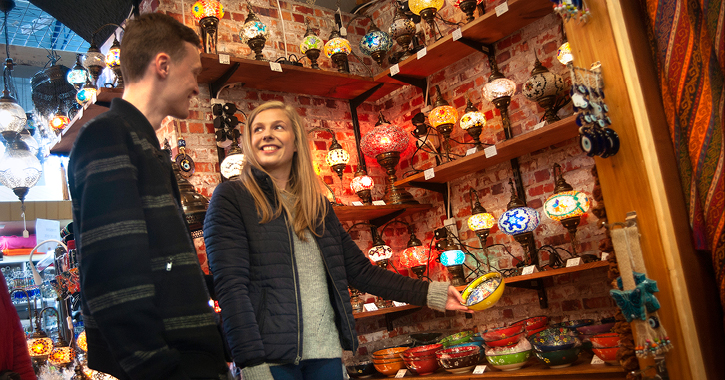 Wander along the cobbled streets of Durham City, and you're certain to find something new around every corner. From independent shops and unique boutiques, to high street favourites, you can shop 'til you drop in Durham City. Head to Prince Bishop's Place, home to many well-known brands and local retailers, and inside the historic Durham Market Hall you'll find quirky gift shops, tempting local produce and more!
Time your visit right for the famous Durham Farmers Market and Full Moon Markets, and don't forget to visit Fowler's Yard, the city's arts quarter. Tucked away down on the riverbank you'll find fabulous craft shops and artisan workspaces offering everything from stained glass workshops, to prints, photography, micro-brewing and much more.
During your stay be sure to take advantage of exclusive discounts and offers with the InDurham Loyalty Card.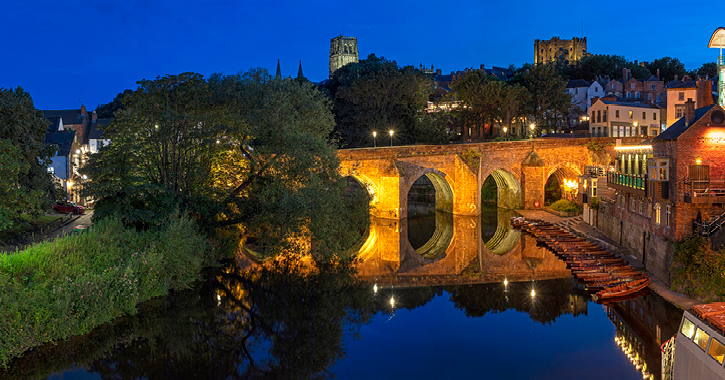 As the sun goes down, Durham City comes alive with a whole host of entertainment. Treat yourself to a delicious home-cooked food made with amazing local produce at one of the city's restaurants or enjoy a tipple or two at the city's pubs and bars. Catch the latest movie releases, as well as a top programme of live performances at Gala Durham including stand up comedy, live music, and dramatic theatre productions. Plus The Assembly Rooms Theatre is a great spot to see up and coming talent or simply wander the cobbled streets and soak up the night time views.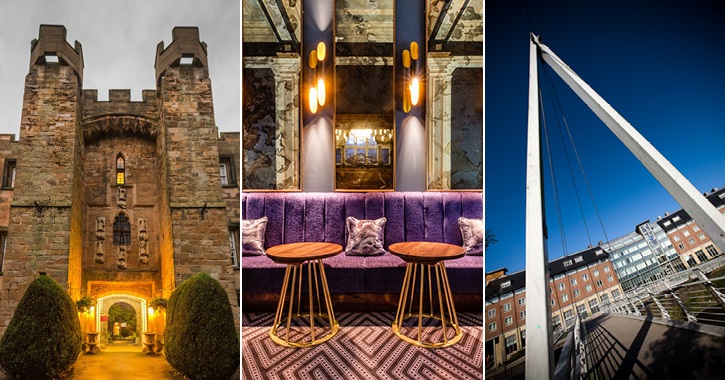 Where to Stay?
Hotel Indigo is a grade II listed boutique hotel in the heart of Durham City. Perfectly placed for exploring all the city has to offer, this heritage hideaway has many elegant cathedral or academic themed bedrooms to choose from. Located opposite Elvet Bridge, this beautifully restored hotel is also home to Marco Pierre White Steakhouse and Tinderbox Espresso Emporium Coffee House.
On the banks of the River Wear you'll find the Radisson Blu Hotel Durham, which is only a short riverside stroll from the city centre. Book a room with a riverside view and admire Durham Cathedral from your room, enjoy delicious food and drink at the Collage Restaurant, and relax after a day of sightseeing at the hotel's indoor pool and spa.
Live like a King or Queen at Lumley Castle Hotel! A short 15 minute drive from the city centre, Lumley Castle offer luxurious rooms in the grand surroundings of a real English castle. Famous for its elegant interiors, medieval banquet evenings, and delicious afternoon tea, Lumley Castle is a great stay for those who revel in historic settings.
You'll find an amazing range of accommodation to suit all tastes and budgets across the city, from cosy B&B's and self-catering cottages, to luxury apartments. View more Durham City accommodation >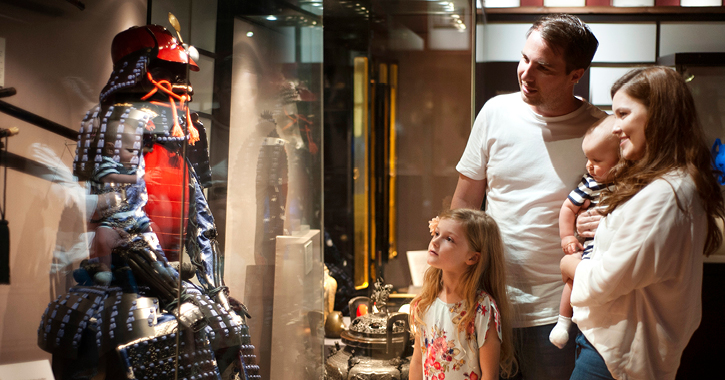 Day Two
Only a short walk from the historic city centre you'll find the tranquil oasis of Durham University's Botanic Garden. No matter what season you visit, it's a lovely place to enjoy a morning wander through the 10-hectare site and surrounding woodland. Explore a variety of landscapes filled with incredible plants, flowers, and creatures from across the world. Sit back, relax, and enjoy the view with a warm drink and light bite from the coffee shop, or grab a coffee to go. Follow the many trails through the garden and woodland to discover hidden artwork, or time your visit right and join a guided tour of the garden or talk from the head gardener.
Close by to the Botanic Garden you'll find Durham University's Oriental Museum - the only museum in the North of England devoted entirely to the art and archaeology of the great cultures of Northern Africa and Asia. Throughout the year you'll find incredible collections to explore, from ancient Egypt and China, to dazzling treasures from Asia, Japan and the Himalayas. Plus an ever changing programme of exhibitions and events to enjoy.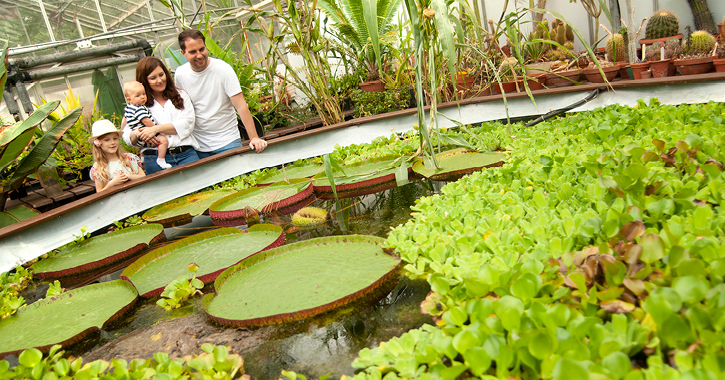 Time for lunch?
From cosy cafés, to award-winning restaurants and tasty street food, you'll be spoilt for choice of where to eat in the city. Head to the Cosy Club and soak up the amazing view of the city peninsular whilst enjoying a bite to eat and tasty cocktail from their outdoor seating area. From Thai, to Greek, and Mexican, sample delicious street food from around the world at The Food Pit – all under one roof.
Soak up the atmosphere in the historic setting of Durham Cathedral's medieval undercroft at the Undercroft Restaurant – their world-famous scones are a must try! Love people watching whilst tucking in? Tango on Elvet Bridge is the place to be, serving up mouth-watering comfort food. Or head to the grand surroundings of Marco Pierre White Steakhouse Bar & Grill inside Hotel Indigo Durham for an indulgent lunch or tempting afternoon tea.
View more places to eat on our dedicated Durham City Food and Drink page.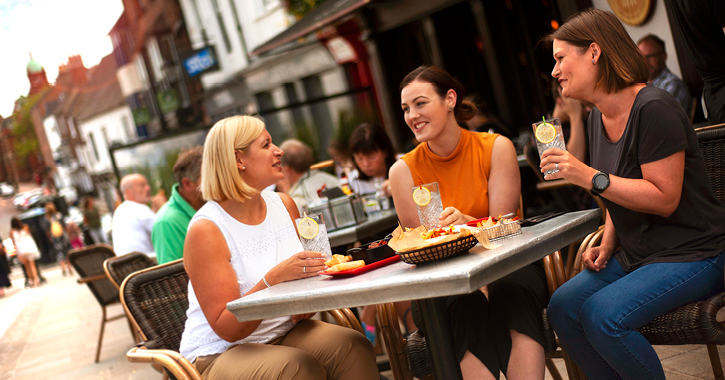 After lunch head down to the riverbanks and enjoy a relaxing walk or boat ride along the River Wear. You can follow the riverside on foot where you can spot wonderful wildlife popping up alongside amazing artwork and sculptures scattered along the way. Or take to the water, hire one of the city's famous rowing boats or step onboard the Prince Bishop River Cruiser for a peaceful river cruise filled with spectacular sights of the city.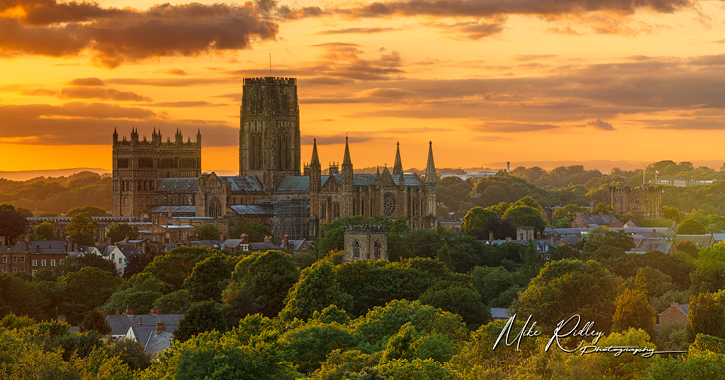 Finish your city break with a stroll to one of the many view points on the outskirts of the city centre and see the city, especially the Cathedral and Castle from different perspective. Some of the best view points include Observatory Hill, Science Hill by Durham University, and the Battery at Wharton Park, which is just across the road from the train station – which makes for a great final pitstop before you board your train and head out of the city.
For more information visit our dedicated Durham City page.
Related
0 Comments