There's lots of wild and wonderful places across the county where you and your little ones can enjoy a day a day of exploring.
From coast to countryside, and historic city. We've picked some of the county's lesser known child-friendly attractions and outdoor spaces you can enjoy on a family day out in Durham.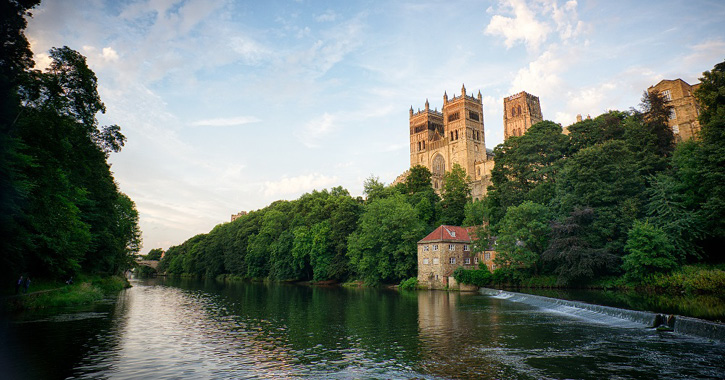 Durham City
Morning
Take in beautiful views of Durham City Riverside Scenery as you follow the City's Riverside Walk. You'll find plenty of spots to stop along the way to admire the view, give those little legs a rest and do a spot of wildlife watching – you may even be lucky enough to spot the resident otters or elegant heron.
Another great way to explore the city is by following the Art and Sculpture Trail. The whole family can have loads of fun finding the many fascinating and historic sculptures dotted throughout the city.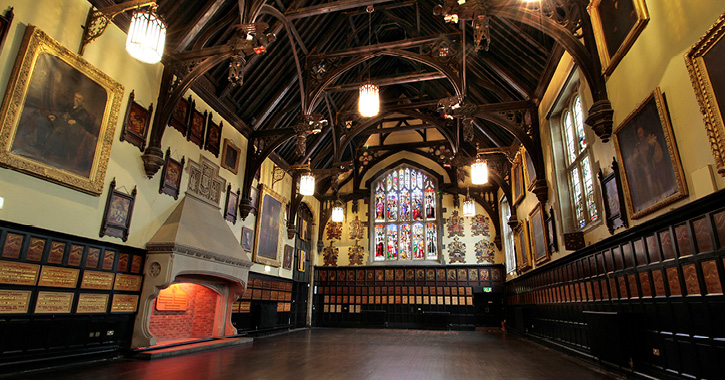 From holding prisoners awaiting trial to housing the city's stunning silver collection, and the famous 'Little Count' uncover fascinating stories on a visit one to one of the city's real hidden gems – Durham Town Hall.
Afternoon
Just a short walk from the city centre you'll find Wharton Park, where you can enjoy incredible views of the historic city below whilst letting the little ones let of some steam following trails around the park and in the play park.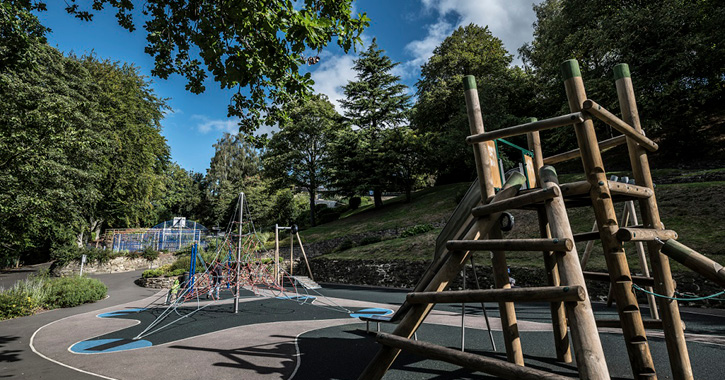 The park has lots of spots to enjoy a picnic – so why not grab some takeaway food at the café (open Friday to Sunday 11am to 3pm). Public toilets are also available at the park, open 10am to 4pm every day and are cleaned regularly.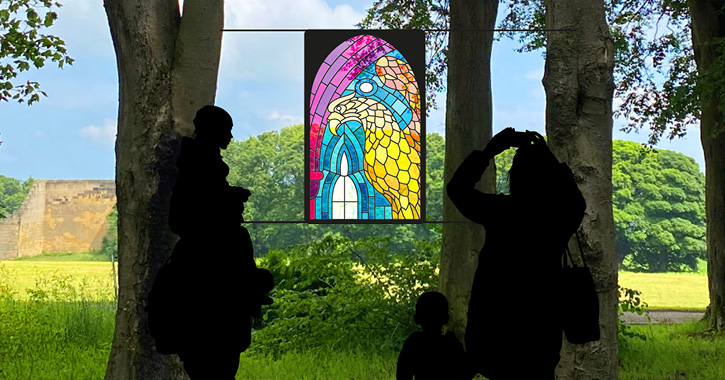 A short drive from the city discover Ushaw, Historic House, Chapels and Gardens. Founded over 200 years ago to educate the Catholic priesthood, visitors can now enjoy exploring the vast estate of beautiful gardens, parkland, woodland and incredible interiors.
This summer, visitors can follow a magical 'Outdoor Windows' exhibition of stained glass effect artworks – each taking inspiration from iconic objects and features unique to Ushaw's collections.
Durham Coast
Morning
Head to Seaham, on the Heritage Coast and go hunting for the town's famous sea glass (also known as mermaid's tears).
Waste glass was discarded into the North Sea from Seaham's glass making factories during the 1800s and early 1900s. Which over time has been shaped by the sea before returning to the shore in different shapes, sizes and colours. It's a great way to keep the kids entertained, especially those who love collecting things.
You can pick up some handy sea glass collecting tips from our 'Hunting for Seaham Sea Glass' blog.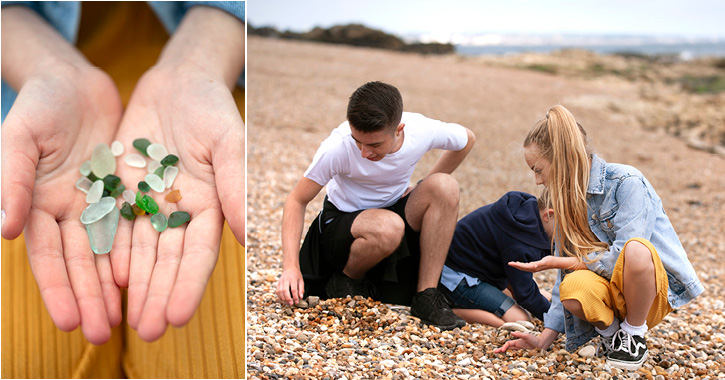 Seaham is also home to the county's one and only marina. Here you'll find great places to eat and drink, unique seaside boutiques, East Durham Heritage and Lifeboat Centre, watersports centre and Slope Beach. Shielded by the harbour wall, this little beach is the perfect sheltered spot to enjoy a morning of plodding and sandcastle building.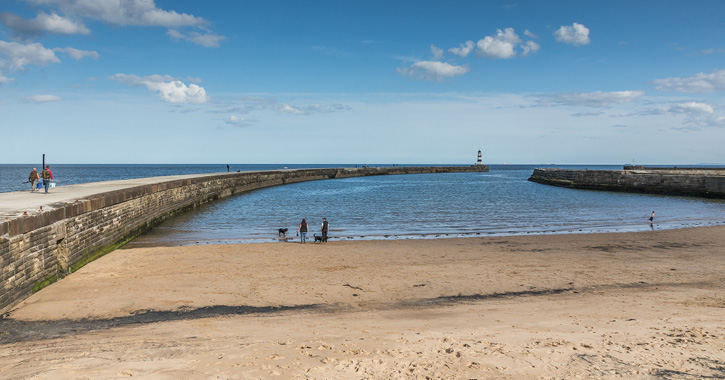 Afternoon
Journey further south along the Durham Heritage Coast to discover Castle Eden Dene. Follow wonderful woodland trails through this ancient dene, and experience 'the wildwood' that once covered much of Britain. Walk amongst majestic yew trees, ancient oaks and keep your eyes peeled for resident woodland creatures.
At Blackhall Rocks beach you'll have loads of fun exploring the many rockpools and largest cliff caves on Durham's coastline. It's also one of the best places on the coast for bird spotting.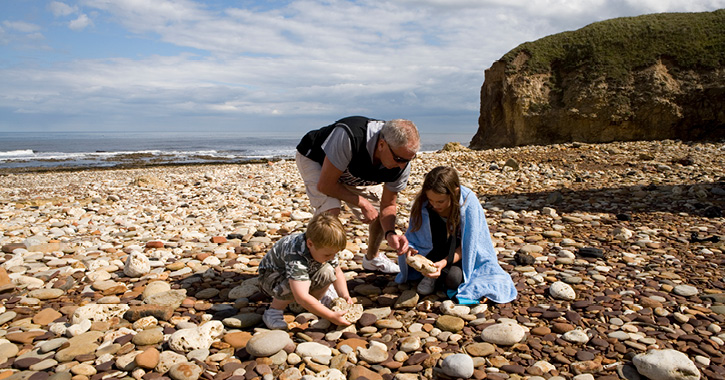 The golden sands of Crimdon Beach are the perfect backdrop for an afternoon picnic or refreshing plogde. Crimdon is also home to Durham coast's only sand dunes, which are also home to the rare Little Tern seabird.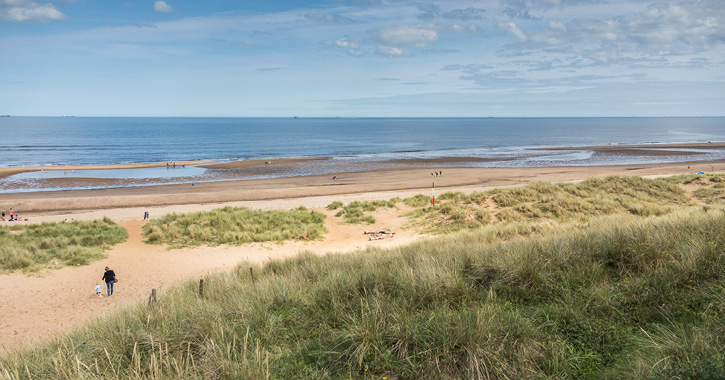 Durham Dales
Morning
In the market town of Barnard Castle you can follow the blue plaque trail. There are 22 plaques to find throughout the town, each of which says a little about the people and places which have contributed to the town. It's a great way for children to learn whilst exploring the town's streets, markets and shops.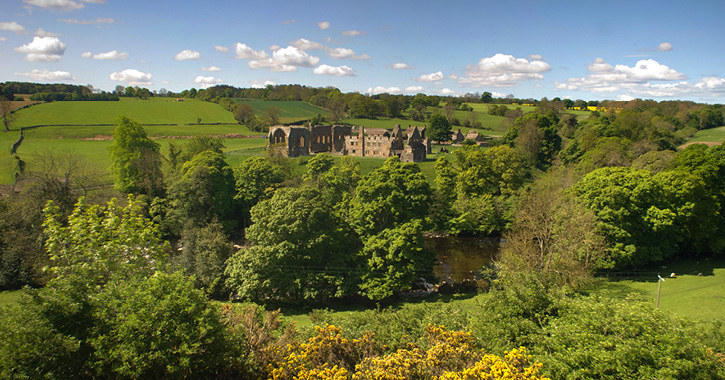 Egglestone Abbey on the outskirts of Barnard Castle you can explore the ruins of a small monastery which overlooks the River Tees. The peaceful ruins also provide the perfect backdrop for a tasty picnic.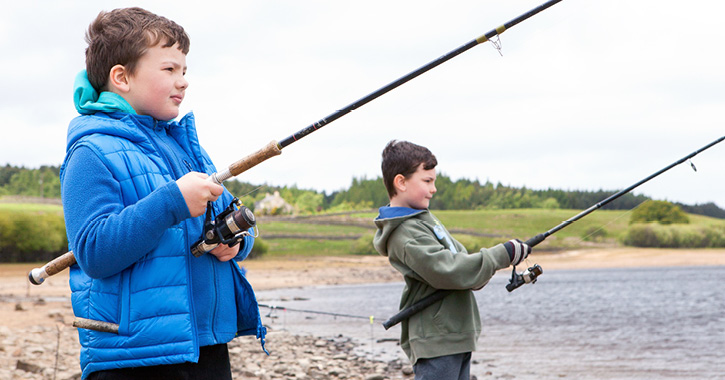 At Cow Green Reservoir you can take your pick from walks, bird watching, wildlife spotting, fishing and even stargazing! Follow the Geological Trail for a peaceful water edge walk to Cauldron Snout waterfall, or visit after dark to enjoy a spot of stargazing in some of the darkest skies in England.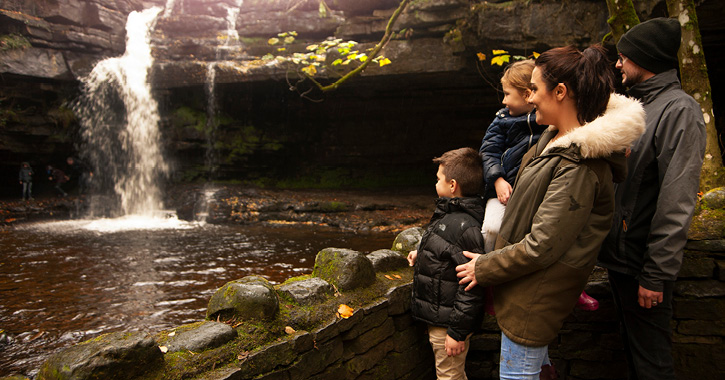 Afternoon
Follow the short walk from Bowlees Visitor Centre to Summerhill Force Waterfall. Hidden behind the waterfall is Gibson's Cave – named after the outlaw who legend has it went on the run and hid behind the cascading waters to evade capture.
At Bowlees Visitor Centre you'll find public toilets, a gift shop, picnic area and a café which offers take away food and drinks.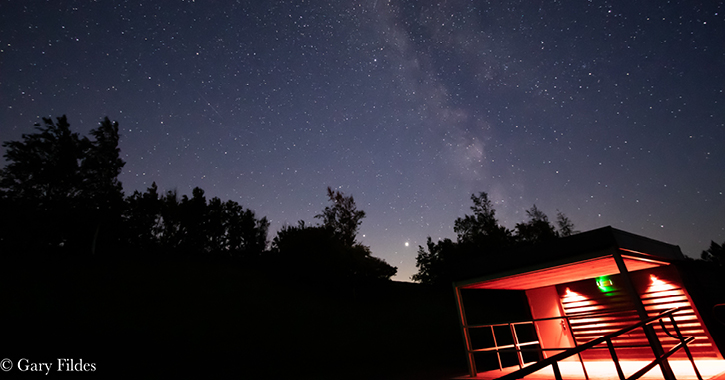 Summer 2020 seen the newest observatory open in the UK at Grassholme Reservoir in the Durham Dales. After dark you can discover the wonders of the universe as you explore Durham's dark skies at a series of events – perfect for your budding astronauts.
Vale of Durham
Morning
At Hardwick Park you can enjoy a relaxing bike ride through the park's beautifully landscaped grounds or follow one of the park's many nature trails. Keep your eyes peeled for the resident Gruffalo sculpture.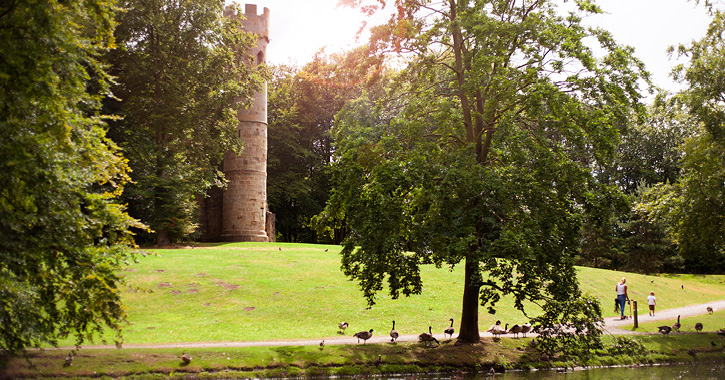 Another park in the Vale of Durham worth exploring is Auckland Castle Deer Park. Here you can enjoy a morning exploring 150 acres of parkland created over 800 years ago by the powerful Prince Bishops of Durham.
Afternoon
In the Northern Vale of Durham you can explore the wonderful Beamish Woodlands on foot or on two wheels as you follow the Beamish Woods Circular Trail (near Beamish Museum).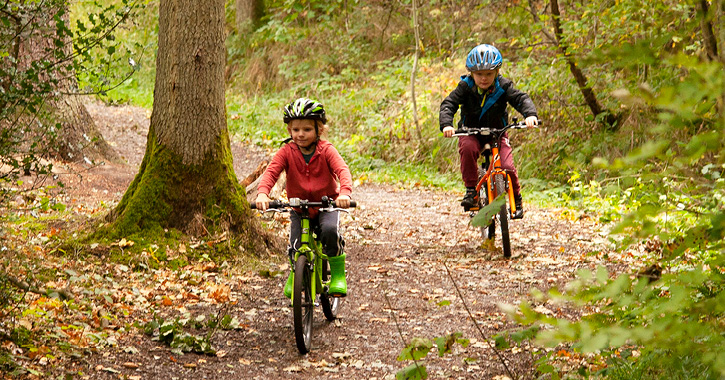 Or go full steam ahead to Tanfield Railway – the oldest railway in the world! Take a steam train ride back in time on a 6 mile round journey through the beautiful Causey Valley – tickets are now available to book at various times every Sunday.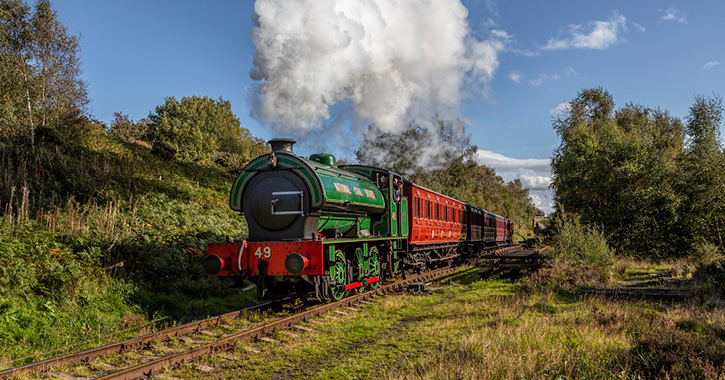 Nearby you can enjoy a picnic as you admire Causey Arch – the world's oldest surviving single arch railway bridge. Here you can enjoy a bite to eat at the café or follow accessible woodland trails – perfect for little feet as you can bring along your buggies and pushchairs.
Related
0 Comments