No matter what day of the year you choose to stroll along the beautiful beaches of Seaham, you're certain to spot at least one or two people doing the 'sea glass stoop' along the beautiful beaches of Seaham.
The lively harbour town of Seaham is found on the Durham Heritage Coast and is world-famous for its abundance of unique sea glass, which people travel from far and wide for a chance to collect.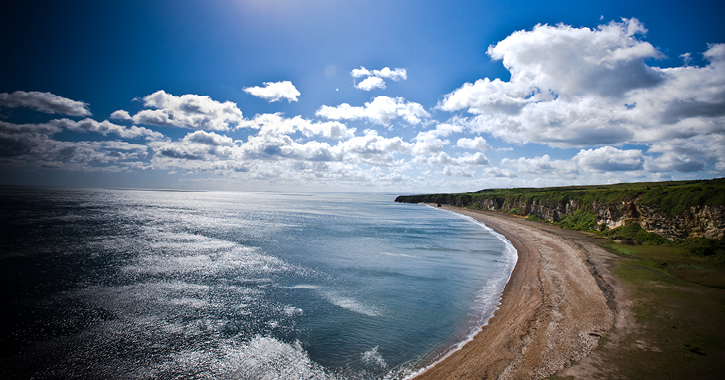 What is Sea Glass and where did it come from?
Sea Glass is the name given to man made glass which has been discarded into the sea, then tumbled and shaped by the sea over several years before returning to the shore.
Sea Glass can be found on many beaches around the world, but the amount of glass and the different colours you can find at Seaham make it a 'must-visit' site for collectors.
Seaham and nearby Sunderland were home to many bottleworks and glass making factories during the Victorian and Edwardian eras. Seaham boasted the largest glass bottle works in Britain – The Londonderry Bottleworks, operating from the 1850s to 1921.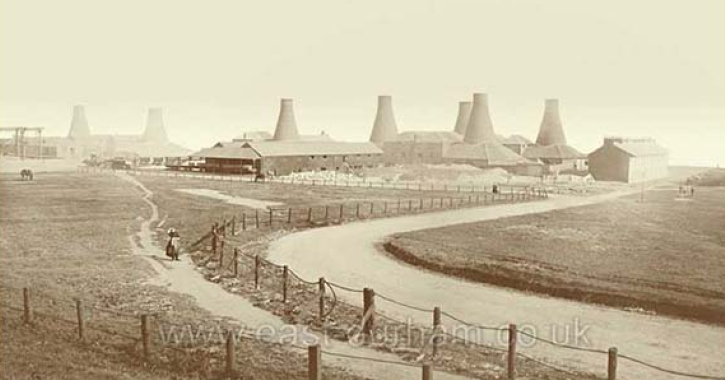 Image of Londonderry Bottleworks credit East Durham Now and Then.
The bottleworks produced up to 20,000 hand-blown bottles every day, in different colours and designs including hand crafted bottles, perfume bottles and household glass, all of which were distributed across the globe.
The bottleworks would dump large amounts of waste glass straight into the North Sea and that's where Seaham's sea glass story began! That's why with each new tide, you're certain to find colour little gems along Seaham's shore, which have been shaped and smoothed by the North Sea for over 100 years.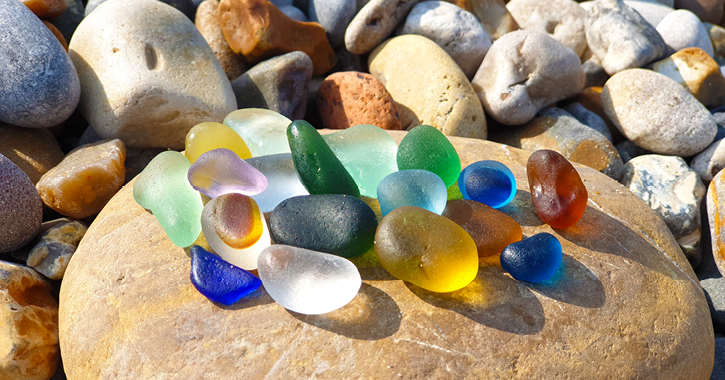 What Sea Glass can you find at Seaham?
No two sea glass pebbles are the same, in shape or colour. You'll find all sorts of different colours and types of glass including codd marbles, which were used as a seal for fizzy drinks, safety glass which has wire reinforcement running through it, bottle necks and sea pottery!
The most common glass to find in Seaham is clear and green glass, as this was the most popular coloured glass produced by the bottleworks. You'll also find yellow, red, blue, aqua and even multi-coloured pebbles or milk glass which comes in pastel shades of blues, yellows and green.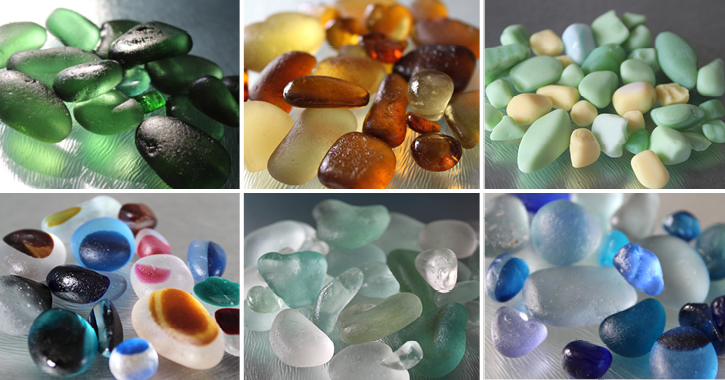 The different shades of glass were determined by the chemicals used in making the glass, as well as the temperate of the melt and the length of time it was melted for.

How to find Seaham Sea Glass
There are many beaches in Seaham, which all will have some sea glass washed up onto them, however the most popular beach for finding sea glass is Seaham Hall Beach (also known as North Beach or Vane Tempest).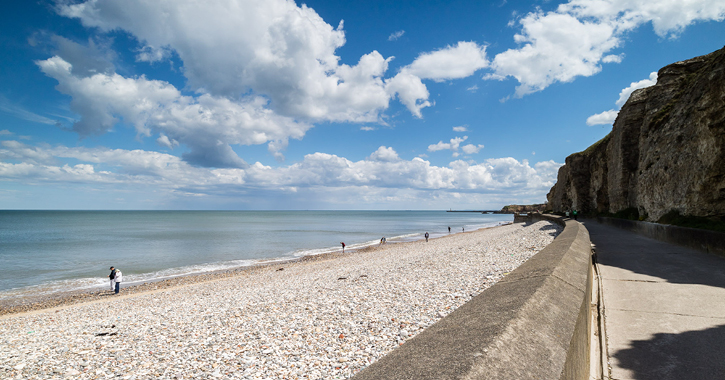 You can spot sea glass at any time during low tide, however some hunters choose to follow the tide out a few hours after hide tide. With every wave new sea glass is washed up onto the beach and snatched back, never to be seen again.
Seaham has sandy and shingle beaches, which sometimes makes the sea glass hard to spot. Hunters usually try two different approaches – either walking along the beach stopped over, scanning the beach or simply pick a spot and dig for treasure! Remember that below the surface you'll find buried sea glass, as with every tide the beach changes.
It's up to you how much sea glass you collect, you can take it home to enjoy or leave it behind for others to find. Some people display the sea glass they've found in glass bottles or some even make jewellery from it. You can leave the sea glass as it is or give it a wash and brighten it up by brushing it in baby oil.
Whatever you decide to do, nothing beats the joy of finding beautiful sea gems whilst enjoying the stunning Durham Heritage Coast.
Collecting sea glass is just one of many events and activities to enjoy along the Durham Coast. With so much to explore, extend your visit and book a seaside stay in one of the county's many award-winning hotels, bed and breakfasts or carvan parks.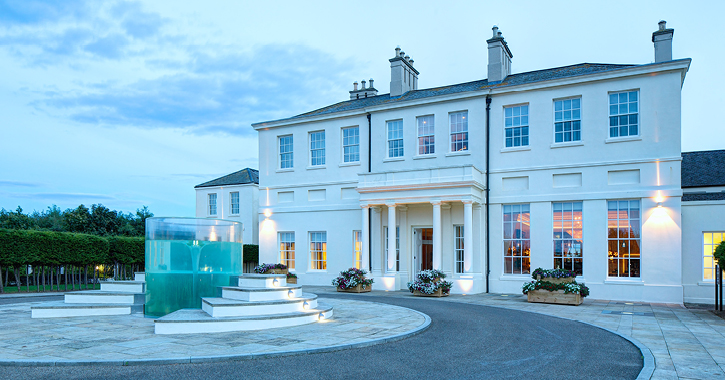 You can find out more about the history of The Londonderry Bottleworks>
Related
1 Comments