Our county is blooming full of wonderful gardens and parks to explore and enjoy.
From medieval walled gardens and picturesque parkland to Durham City's favourite secret garden and the breath taking landscape of the Durham Dales, there's plenty of space for you to find some gardening inspiration….
Crook Hall and Gardens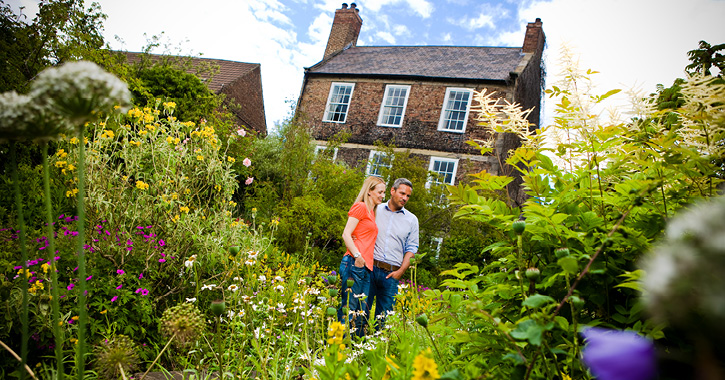 This stunning medieval Crook Hall manor house surrounded by glorious gardens is just minutes from Durham city's busy market place. Explore the secret walled garden, Shakespeare garden, Cathedral garden, silver and white garden, moat pool and meadow with maze to name but a few of the beautiful garden areas at Crook Hall.
Each garden has it's own history, with some been on the site of Crook Hall for centuries whilst others are more recent additions. Enjoy afternoon tea in the pretty courtyard or by the fire in the Georgian drawing room, and even make Crook Hall your base for a city break with the self catering Apartments at Crook Hall, which can sleep upto 4 people.

Durham Dales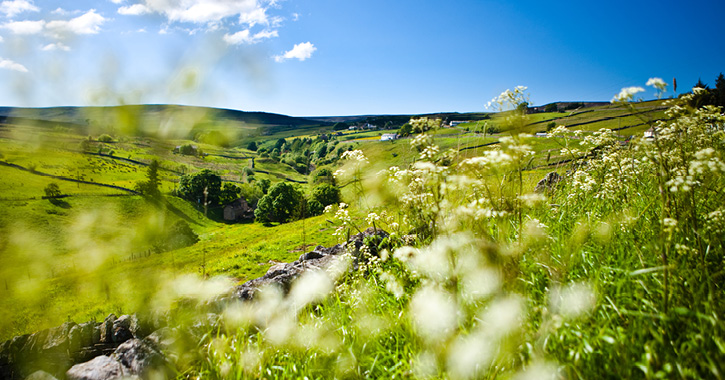 We know the Durham Dales isn't "technically" a garden but no list of Durham's great outdoors would be complete without a mention of the outstanding Durham Dales and North Pennines Area of Outstanding Natural Beauty, a European and UNESCO Global Geopark where you will find tumbling waterfalls, sweeping moorland views and flora and fauna in abundance.

Durham University Botanic Gardens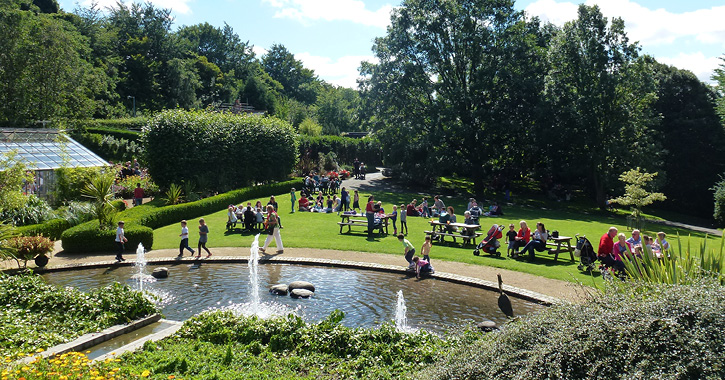 Durham University's 10 hectare Botanic Garden is set amongst beautiful mature woodland nestled on the southern outskirts of Durham City. Wander through the Alpine Garden, Winter Garden, Bamboo Grove and the recently developed Woodland Garden with wild flower meadow. There's many places to just sit and muse, view the Modern Art or watch the bees in action in their hive.
The Botanic Gardens are also home to a wonderful array of glass houses. Walk through the desert house to see the collection of cacti that thrive in this arid climate. Into the tropical rainforest house, see and feel what it is like to be in such environs, you can even make it rain! It contains a unique collection of plants and just beyond see some of its indigenous inhabitants, bugs, scorpions and tarantulas!
Hardwick Country Park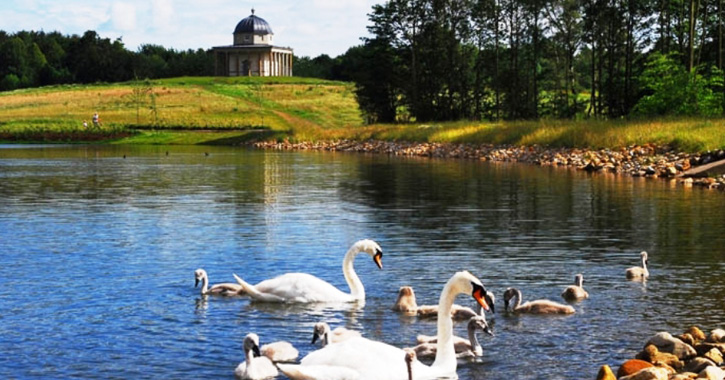 Hardwick Country Park is a park with a difference, a VisitEngland accredited attraction, and a great place to visit at any time of the year.
The park has survived since the 1750s when its then owner, John Burdon, created a sprawling ornamental park. This beautiful 18th Century park was lovingly restored in 2010 and continues to attract visitors throughout the year. With free admission, you can stroll through the historic parkland admiring the natural beauty of the lake, woodland and wildlife.
Headlam Hall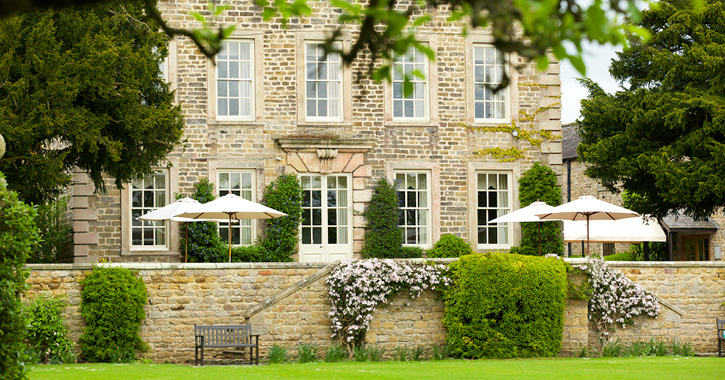 One of the most impressive features of Headlam Hall is the beautiful walled garden. Set over four acres it includes an impressive main lawn edged with a colourful herbaceous border, ancient yew and beech hedges, an ornamental canal and delightful rose garden.
The garden also produces soft fruits, herbs and vegetables that are used in the award winning hotel kitchens to provide the freshest possible ingredients for guests.
Raby Castle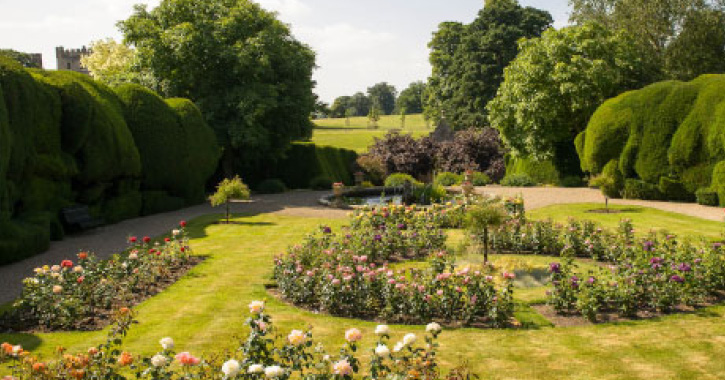 The magnificent 14th century Raby Castle is surrounded by 200 acres of lush green parkland, where herds of red and fallow deer live wild, where visitors can follow on the many walks through the park and around the ponds where you can see plenty of wildlife. As well as the rolling deer park visitors can explore 5 acres of traditional 18th century ornamental Walled Gardens including fabulous yew hedges, trees, plants and ornaments from the 18th and 19th century.
The Bowes Museum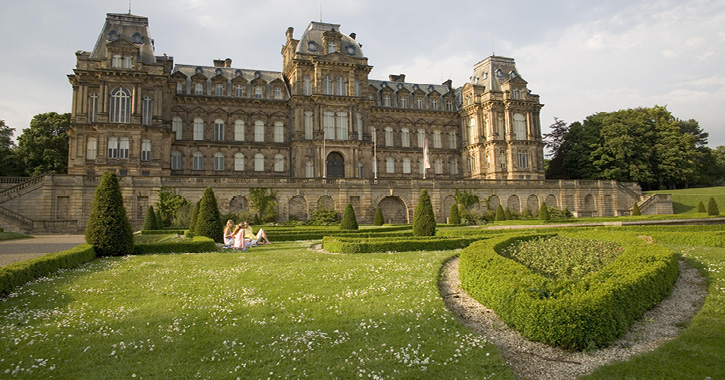 The Bowes Museum's gardens were originally designed by John and Joséphine Bowes - a French garden to match the French Chateau style building. Visitors to the museum can explore acres of parkland, enjoy a picnic or go for a peaceful stroll around the grounds, where there are specimen trees from all over the world. There is also a new childrens' play area for families to enjoy which includes a climbing frame, balancing log and bars, a slide, large bucket swing, stepping stones and a bridge beam.
Ushaw: Historic House Chapels and Gardens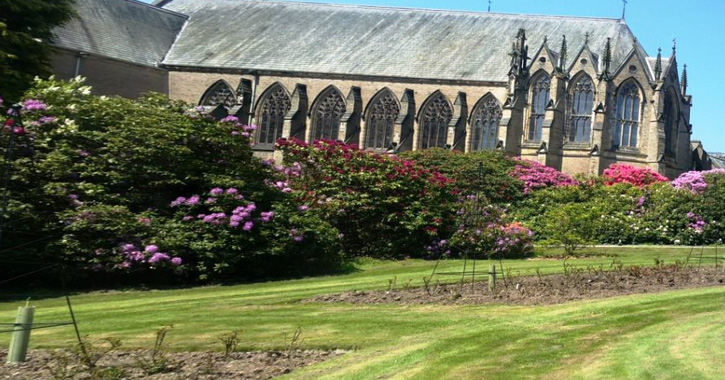 Ushaw: Historic House Chapels and Gardens first opened as a Seminary in 1808, other than beech trees which were planted in the early 1800's, the building was surrounded by open fields, with little foliage or wildlife. To remedy this, the formal part of the gardens were laid out in 1852 and the Seminary College's lake was created when clay was dug out to make bricks for the construction of the main building.
Visitors can now enjoy 4.5 acre of walled gardens which hosts a number of events and activities throughout the year. The beautiful gardens are free to explore with paths winding through ancient trees and stunning flower beds that have characterised Ushaw's gardens for more that a century.
Wharton Park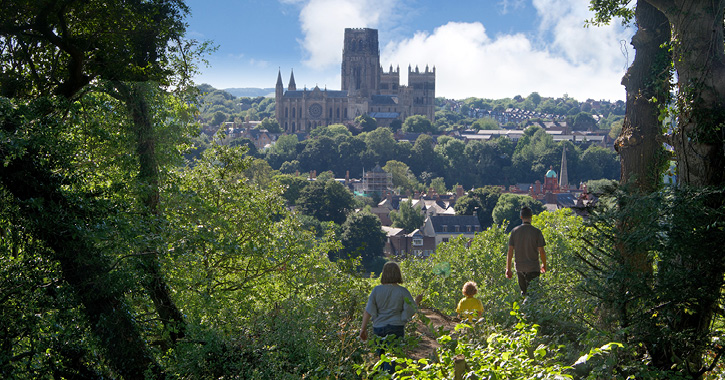 Wharton Park is a stunning urban oasis in the heart of Durham City and home to the famous viewpoint of Durham's Cathedral and Castle UNESCO World Heritage Site.
The park occupies 4.3 hectares of land hugging the hillside to the North of Durham City and at its peak there are grade 2 listed Battlements dating back to 1858. 19th century philosopher John Ruskin, described the spectacular views from the battlements of Durham Cathedral, Durham Castle, the railway viaduct and over the City as 'the Eighth Wonder of the World'. The park includes a play area, miniature car track and a Multi-Use Games area as well as quiet areas to get away from the hustle and bustle of the busy city below.
Whitworth Hall Country Park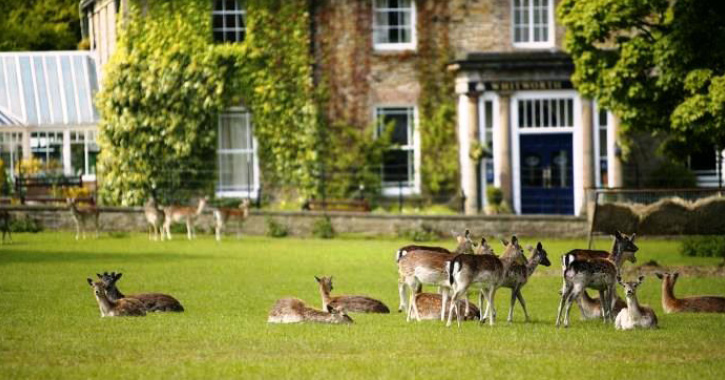 The historic 73 acres of parkland, 7 miles from Durham City was the former home of the Shafto family, including Bonny Bobbie Shafto for over 300 years and is now home to the stunning Best Western Whitworth Hall Hotel.
Hand-feed the resident red and fallow deer, enjoy the ornamental lake and woodland walk. The Victorian walled garden features Britain's most northerly vineyard.
Related
0 Comments