St Cuthbert's North Road
North Road
Durham
County Durham
DH1 4NH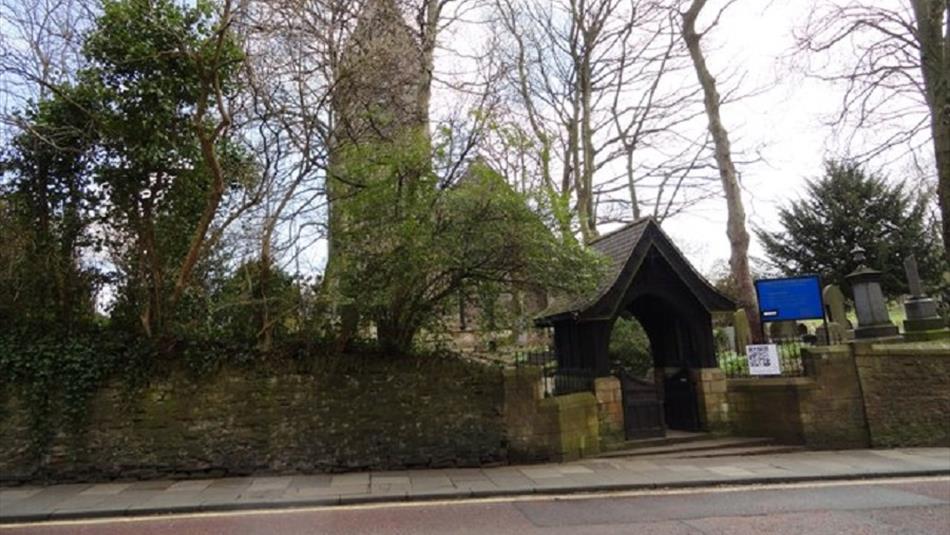 About
The church was completed in 1863 and the architect was Durham-born Edward Robert Robson (1836-1917). This was his first church design and shows interesting French influence, built of pale sandstone with grey slates, laid in diaper pattern over the south facing roof.
The church interior has a stunningly spacious nave. Ten magnificent stained-glass windows commemorating the patron saints of other city churches decorate the semi-circular apse and were donated in memory of William Lloyd Wharton (1789-1867), creator of neighbouring Wharton Park.
In 1831, North Road was extended to join Framwellgate Peth, allowing quicker access to the north from the city centre.
A beautiful Grade 1 listed Lych Gate provides an impressive entrance. From the German word "leiche" meaning corpse, in past years these gates were traditionally where a coffin would be rested before moving into the church. This one was unveiled in 1921 as a First World War Memorial then re-consecrated in 1988 to commemorate the Second World War. War graves are located in the burial ground. The present day church stands on the site of the medieval Chapel of St Lawrence.
Book Tickets
TripAdvisor
Access Information
Opening Times
2023
(1 Jan 2023 - 31 Dec 2023)
* Open on request and subject to availability.