Durham City - Baxter Wood/Langley Park/Esh Loop Cycle Route
Road Entrance to City Rail Station
Durham
Co Durham
DH1 4SE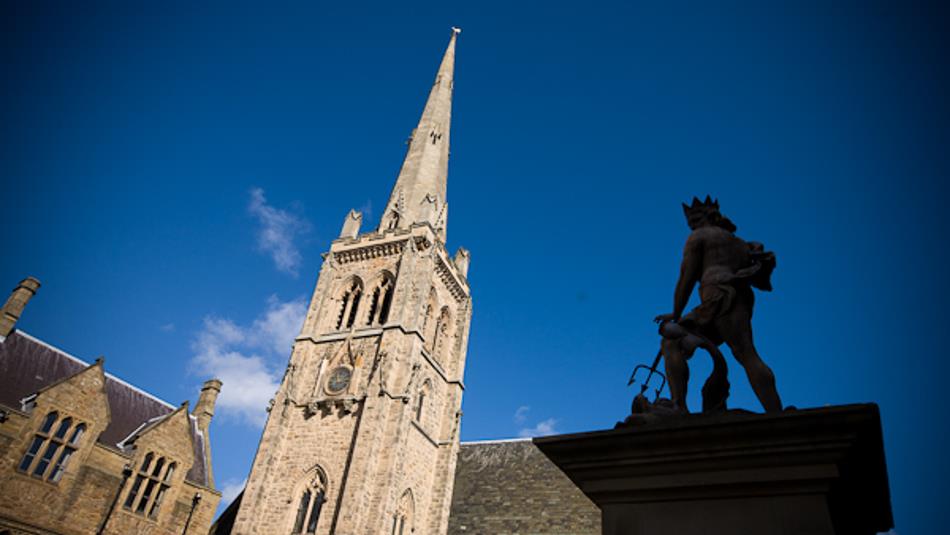 About
Start at road entrance to Durham City Rail Station.

Travel past Old County Hospital property on your right towards Sutton Street joining Flass Street. This will take you past Red Hills Terrace adjoining onto St Monica Grove (all steep uphill).

Passing rear entrance to Durham Johnston School and continue until you reach A167 Newcastle Road.

You will cross this Road safely using Pedestrian crossing at Traffic Lights (This is advised as is a very busy road).

Once across follow Cycle Route 14 from Toll House Road taking you to Baxter Wood to the rear of Baxter Wood Farm.

A point of interest to your left situated a mile after Baxter Wood Farm are the ruins of a medieval manor house used as a medieval country retreat for the Priors of Durham. This dates from mid 13th Century.

After approx. 2.5 miles of this disused Railway Line you will arrive at a village called Langley Park.

Dismount Railway Line in Langley Park turning left onto main road following through village Front Street.

Turn left at junction and continue up very steep bank bearing a right bend to Esh Hill Top Junction.

Turn left at junction and follow Road back to Durham City, passing Ushaw College University Business School on left.

Follow straight though Bearpark Village eventually passing sewage works to your left towards an old Bridge (take care when crossing Bridge as very narrow - one vehicle passing recommended.)

After 700 metres you will see where you joined Route NCN 14 at Baxter Wood. Continue back to City Centre.

This route passes near to Finbarr's restaurant and Broom House Farm which are both Taste Durham quality assured establishments.

Route taken from Durham County Council North Cycle Map.
Book Tickets
TripAdvisor
Facilities
Accessibility
Distance: 5-10 Miles
Grade: Hard
Route Surface: Off Road
Route Surface: On Road
Route Surface: Railway Path
Leisure Facilities
Provider Features
In countryside
In town/city centre
Village Location
Access Information