Searching for budget-friendly days out in Durham? Across the county you'll find many amazing attractions which offer annual passes so you only have to pay once and visit as many times as you wish throughout the year.
Annual passes are great value for money, especially for families who love planning days out during the school holidays and people who love visiting the same attraction over and over again. It's also an excellent idea for a special birthday or Christmas present.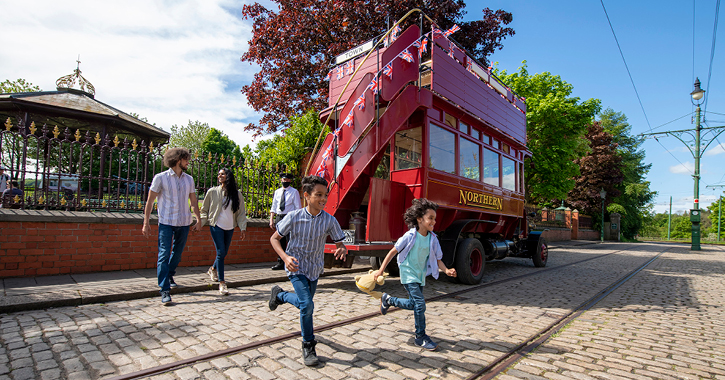 Beamish, The Living Museum of the North
Travel back in time at this world-famous open air museum which brings the history of North East England to life at its 1820s Pockerley, 1900s Town, 1900s Pit Village, 1940s farm and new 1950s Town.
The Beamish Unlimited Pass is valid for one whole year from the date of purchase and includes access to the full programme of daytime events which take place throughout the year. With so much to see at the museum, you can pay once and come back as many times as you like for a whole year!
Unlimited passes start from £12 for a child, £21 for an adult and £46 for a family of three.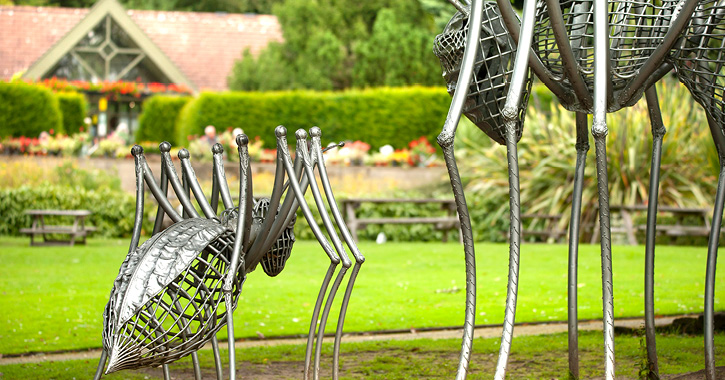 Durham University Botanic Garden
The tranquil oasis of Durham university Botanic Garden is open almost every day of the year, offering ample opportunity to enjoy the stunning gardens as they change throughout the seasons. With many different areas to explore, you'll find lots to enjoy throughout the year, from talks and tours to children's trails and events. So no matter what time you visit, you're certain to discover something new.
Season tickets for the Botanic Garden start at £6 per child, £15 for an adult and £40 for a family of four.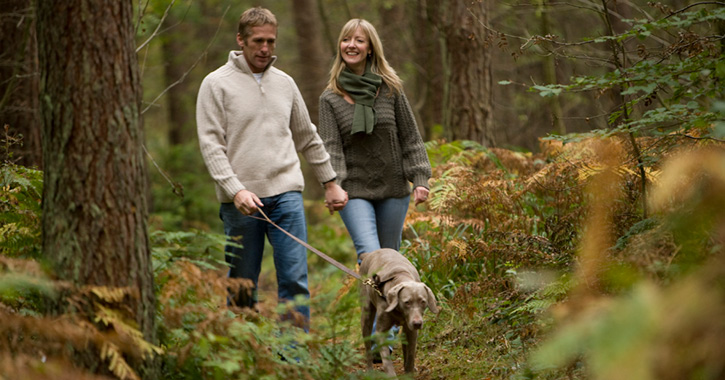 Hamsterley Forest
The picturesque woodlands of Durham's largest forest sprawl across a sheltered valley in the Durham Dales, and are home to an amazing range of activities, from wildlife watching and exhilarating mountain biking to stargazing, adventure trails and much more. There's something to keep all ages and abilities entertained throughout the year.
If you love the outdoors, picking up a Hamsterley Forest Membership is a must! As well as helping support and maintain Hamsterley Forest, you'll also benefit from free parking for a year and amazing discounts, all for £49 per year.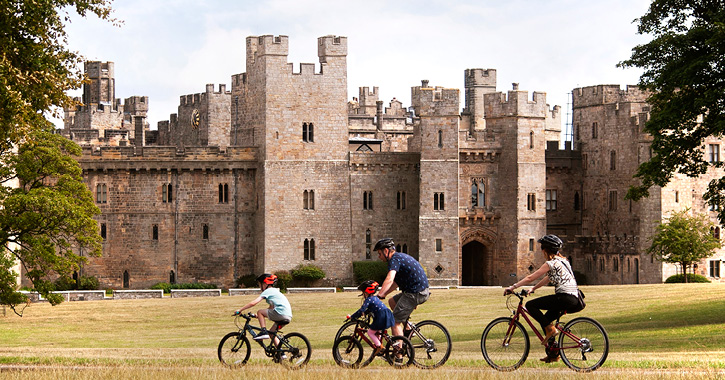 Raby Castle, Park and Gardens
Originally built as a Viking settlement of King Cnut, Raby Castle has always been a place of mystery and legend, making it a must-visit for history buffs and adventure lovers alike. Inside this grand medieval castle and across the 200-acre deer park you'll find an incredible collection of experiences to enjoy. Discover fascinating rooms filled with treasures and art from across the ages, or take a relaxing walk in the beautiful parkland and see how many deer you can spot. Treat yourself to delicious food and drink at the Yurt Café and let the little ones run wild at The Plotter's Forest adventure playground.
With a Raby annual pass, you can call into the castle, park and gardens as often as you like, plus make the most of a 10% discount in the castle's shop, café, refreshment kiosk and the close up High Force Hotel. Annual passes start from £10 per child, £22 for an adult and £60 for a family of five.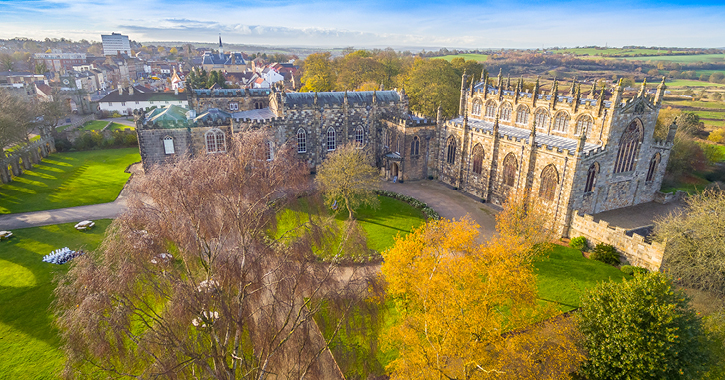 The Auckland Project
Discover over 1,000 years of history at The Auckland Project, a unique collection of galleries, museums and attractions centred around the stunning Auckland Castle. See Spanish masterpieces up close in the Spanish Gallery, stroll through the ancient deer park and walled garden, enjoy the view from Auckland Tower, discover incredible artwork at the Mining Art Gallery, and step inside one of Europe's best-persevered Bishops Palaces.
Enjoy as many all-access visits to The Auckland Project as you like with an annual pass. Enjoy 12 months of access to Auckland Castle & Gardens, the Spanish Gallery, the Mining Art Gallery and the Faith Museum (opening autumn 2023), from £25 for a single adult, £12.50 per child, and two different types of family passes.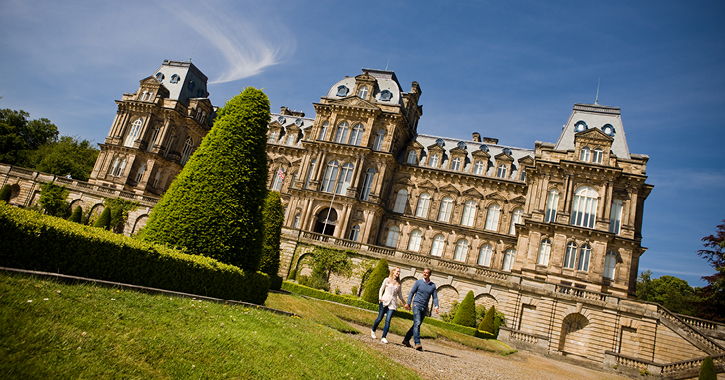 The Bowes Museum
The jewel in the heart of the Durham Dales, The Bowes Museum is home to internationally significant collections of fine and decorative arts. With incredible galleries and collections to discover inside, you'll also find elegant landscaped gardens and parkland to explore.
With a Bowes Museum membership you can enjoy unlimited entry to the museum and temporary exhibitions all year round. It's the lowest cost wat to visit the museum, with access for 13 months and discounts to take advantage of. Prices start from only £12.50 for locals and £14.50 for general membership.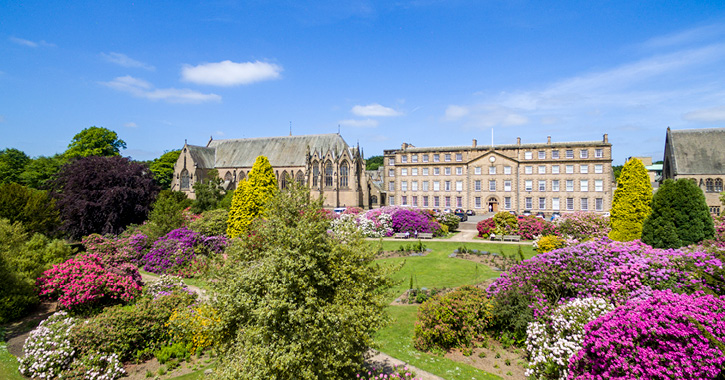 Ushaw: Historic House, Chapels and Gardens
Only a ten minute drive from historic Durham City will you find Ushaw. Founded over 200 years ago to educate students for the Catholic priesthood, the vast 500 acre estate is now a top family-friendly attraction.
Soak up the atmosphere of the amazing nineteenth-century chapels, wander through the beautiful gardens and surrounding parklands, view incredible art exhibitions, take your pick from an incredible year-long events programme, and enjoy a spot of lunch in the rather grand tearoom.
Visit as often as you want with a Ushaw membership, from £9.50 for local adults, £15.50 per child or £39 for a family of four.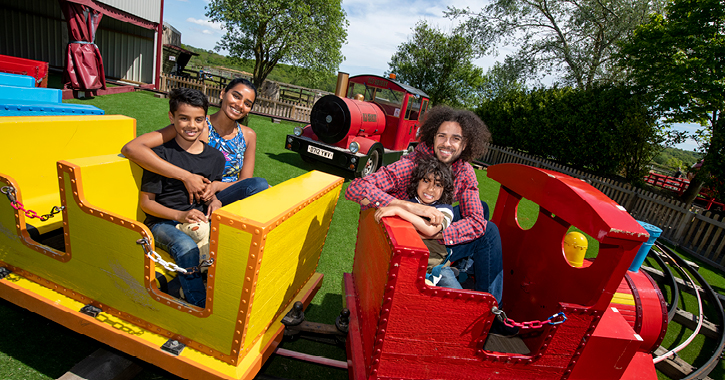 Adventure Valley
A fun-filled day out awaits at the biggest adventure park in the North East. With six huge play zones to discover, farmyard fun and masses of indoor and outdoor spaces to explore, Adventure Valley is a fun-filled day out for all ages.
Adventure Valley offer a range of money saving passes, from the term time pass which includes unlimited visits from Monday to Friday, from only £30, to the annual pass which can be used at all times throughout the year, from £70.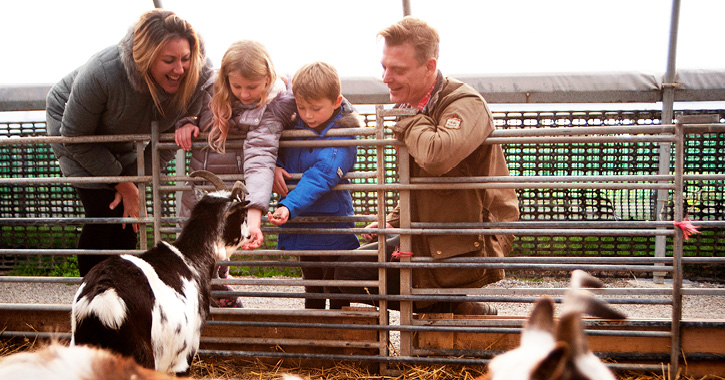 Hall Hill Farm
What could be better than family fun in the fresh air, with lots of farmyard animals to meet? Hall Hill Farm is an award-winning family-ran farm attraction where children can take a tractor and trailer ride, bottle feed lambs, enjoy a donkey ride and let off some steam in the indoor soft play barn.
Visit throughout the year with an annual pass, starting from £46.50 for a child, £49.95 for adults or £168 for four people.
For more free and low-cost ideas check out our guide to budget-friendly days in Durham.
Related
0 Comments