Relax and unwind this summer by taking some tranquil time out in Durham.
Taking time out to rest and relax not only helps gives our bodies a break, but it's also important for our mental health. From peaceful strolls through picture-perfect landscapes and pampering spa days, to indulgent food, and luxury getaways - there's lots of ways to lose yourself in Durham.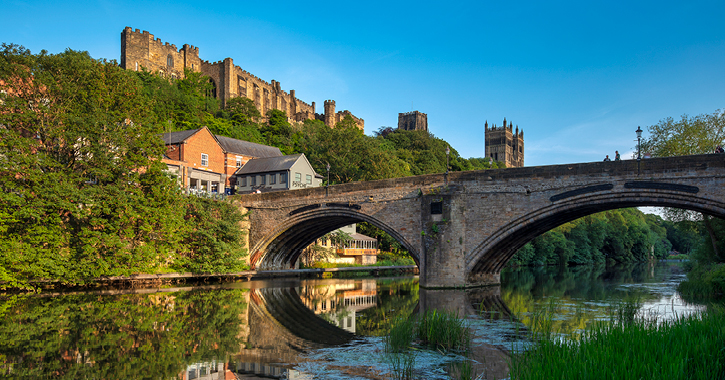 Durham City
Relaxing Riverside Walks
The River banks of Durham City are perfect for peaceful walks, a quiet city centre oasis, bursting with wildlife, unique artwork, and wonderful views along the way - many people would even say you get the best views of Durham Cathedral from the river.
Early riser? Follow the ancient paths along the River Wear and bask in the early morning sunrise as the dawn chorus fills the air, or as the sun sets, unwind after a day of exploring with a relaxing river side wander.
Durham Cathedral
No visit to Durham City is complete without stepping inside the magnificent Durham Cathedral. The Cathedral has been a place of pilgrimage for thousands of years, and to this day, people still travel from far and wide to explore this breathtaking building. Throughout the cathedral you will find many quiet spots, where you can sit, relax, and soak up the awe-inspiring atmosphere.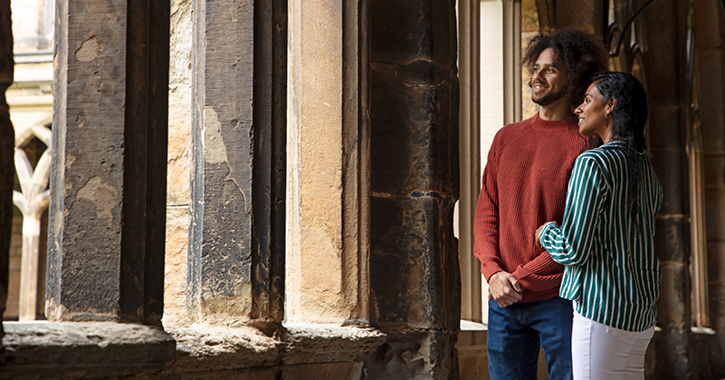 Durham University Botanic Garden
Nestled on the edge of Durham City you will find the peaceful oasis of Durham University Botanic Garden. Across the 10-hectare site you'll find an incredible range of plants from across the globe, including China, South Africa and Chile. And hidden amongst the beautiful flowers, trees and plants you'll also find amazing artwork and sculptures. It's this mixture of art and nature which makes the Botanic Garden one of the county's most unique outdoor attractions, and a great place to enjoy some peaceful time-out.
Heritage Hideaways
Throughout the city you'll find many heritage hideaways, where you can get away from it all, and let someone else do the cooking and bed-making!
Treat yourself to a heritage hideaway! Durham City is home to some amazing hotels, perfect for some well-earned 'me-time' Hotel Indigo is perfectly placed for exploring the city and is home to Marco Pierre White Steakhouse Bar & Grill. What better way to relax, then letting someone else do the cooking? At the Radisson Blu Hotel Durham, which sits right on the riverbank, you can enjoy a long soak in the hot tub or treat yourself to a massage at Nu Spa Durham. And on the outskirts of the city you'll find Lumley Castle Hotel, famous for its indulgent afternoon teas.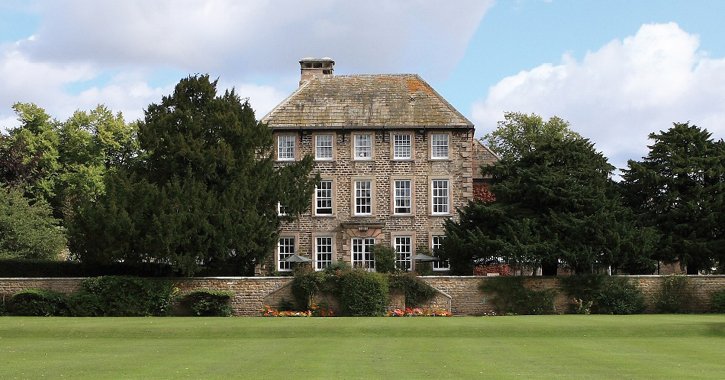 Durham Dales
Countryside Escapes
Escape to the Durham Dales countryside and get away from everyday life with a stay in a unique rural retreat. Enjoy a well-deserved pampering break at Headlam Hall, where you can enjoy fine dining, award-winning spa facilities and even a round of golf, surrounded by beautiful farmland.
A short walk from Headlam Hall you'll find Gainford Village, where you can follow the path alongside the riverbanks of the Tees to Gainford Spa, a true hidden gem of the dales. Discovered during the Victorian period, Gainford Spa is a small mineral spring which supplies a steady stream of sulphurous water, which the Victorians believed was health-giving water.
Pretty as a Picture
Durham's landscapes, people and places have inspired poets, writers and artists throughout the ages. You can spend some tranquil time out sketching, painting or photographing beautiful sites across the county which inspired early 19th century artists such as Cotman, Turner and even Charles Dickens.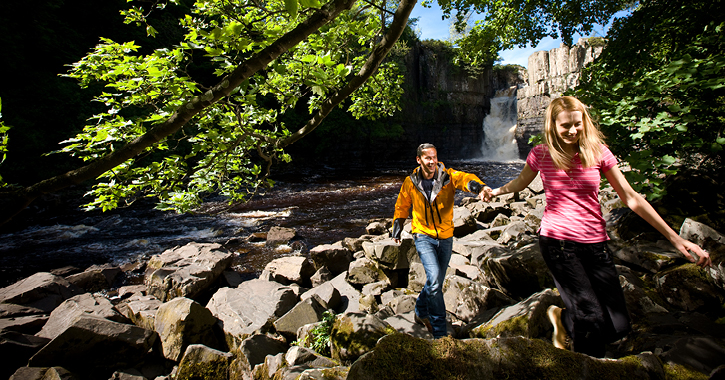 Natural Wonders
Feel the force at High Force Waterfall – one of England's most powerful waterfalls, or enjoy a tranquil woodland ride through Hamsterley Forest. Breathe in the beautiful scent of wild heather on a walk through the North Pennines Area of Outstanding Natural Beauty and UNESCO Global Geopark's windswept moorlands. You'll also find many crowd-free hidden gems and beauty spots just waiting to be discovered.
Dazzling Dark Skies
Spend the night under the stars in Durham, home to some of the darkest skies in Britain. The North Pennines AONB is home to 16 official dark sky discovery sites, as well as Britain's newest observatory, found on the banks of Grassholme Reservoir. Here you can explore distant galaxies and feast your eyes on thousands of stars and even see the Milky Way with your own naked eye. It's the perfect place to explore the wonders of the universe and lose yourself in the night sky.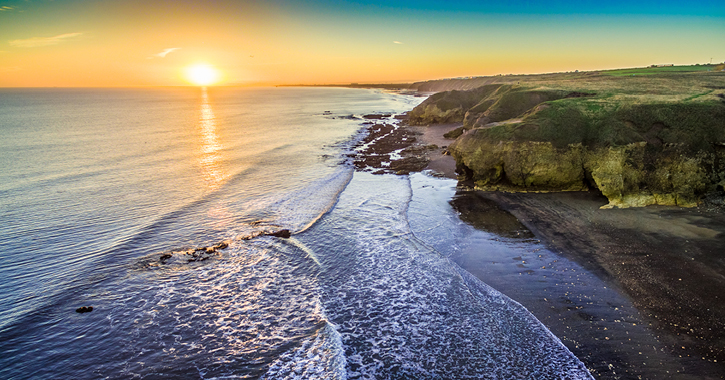 Durham Heritage Coast
Beautiful Beaches
All along the Durham Coast you will find truly stunning beaches, each truly unique. See how many 'mermaid tears' aka sea glass you can find on a stroll along Seaham Beach, or play hide and seek in the magnificent sea caves at Blackhall Rocks Beach. Throughout the summer the sand dunes at Crimdon Dene Beach are home to Britain's rarest and smallest sea birds – the Little Tern, who travel from West Africa every year to breed, nest and rear its young on this beautiful stretch of coast. And the sheltered slope beach at Seaham Harbour Marina is great spot for taking to the water with sea swimming, paddle boarding or kayaking.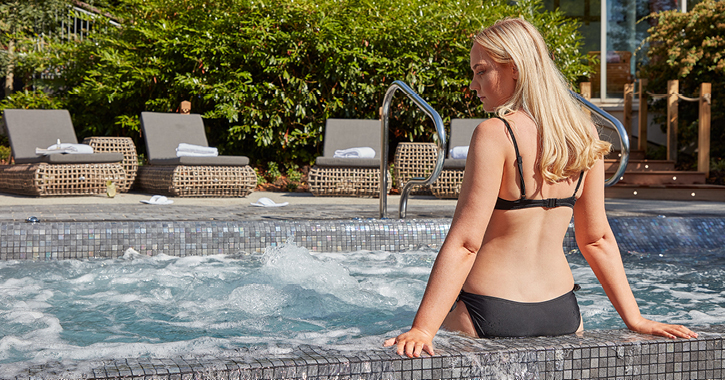 Spa by the Sea
Perched on a clifftop, overlooking the dramatic Durham Heritage Coast, Seaham Hall Hotel makes for a truly luxurious coastal escape. Relax in individually styled rooms including special hot tub suites, ease away your aches with a treatment in the 5-star bubble rated Serenity Spa, zone out in the outdoor Zen spa garden and treat yourself to fine dining and tempting afternoon tea in the grand surroundings of this beautiful Georgian country house hotel.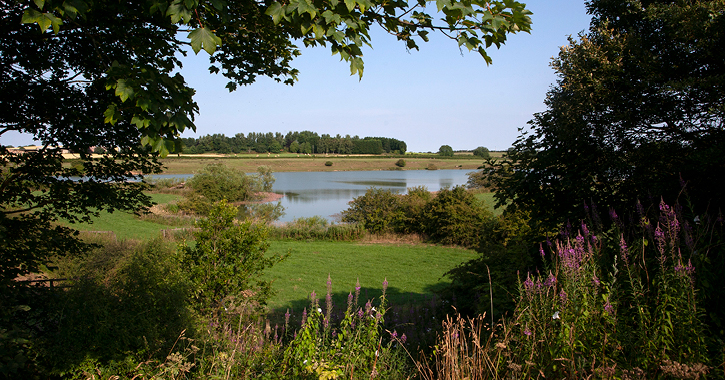 Vale of Durham
Get back to Nature
The historic Vale of Durham is home to many wonderful Countryside Parks and stunning Nature Reserves, where you can get away from it all, and enjoy a gentle stroll or bike ride surrounded by nature. Head to Low Barns Nature Reserve for great wildlife and bird watching opportunities, explore the beautifully landscapes grounds of Chester-Le-Street Riverside Park, or follow the path less travelled and explore one of the county's lesser-known hidden gems like Hurworth Burn Reservoir.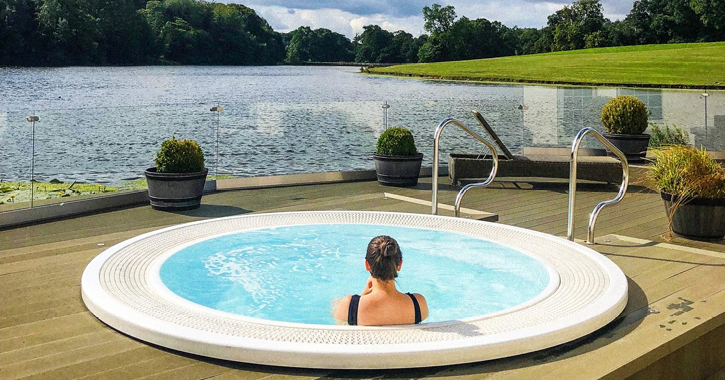 Soothing Spas
One of the top ways to indulge in some 'me-time' is with a good old pampering spa session. From luxury spa breaks to relaxing spa days or one-off treatments, the Vale of Durham has many award-winning spas to choose from.
Relax and unwind at Wynyard Hall's lakeside spa, take your pick from amazing pampering packages at the recently refurbished The Retreat at Redworth Hall, or book your very own private hot tub spa suite at South Causey Inn and enjoy a luxurious overnight stay.
Discover more of Durham's finest spa hotels and start planning your next relaxing break >
Related
1 Comments