Spring is a wonderful time of year to visit Durham; with its breathtaking city and landscapes exploding into colour, with wildlife and nature everywhere; and the county's glorious gardens in full bloom; it's the perfect time of year to blow away the cobwebs and find spectacular ways to enjoy the outdoors.
Here are seven ways in which @myboysclub family blog enjoy the outdoors in Durham … and you can too.
Coast & Countryside
North Pennines AONB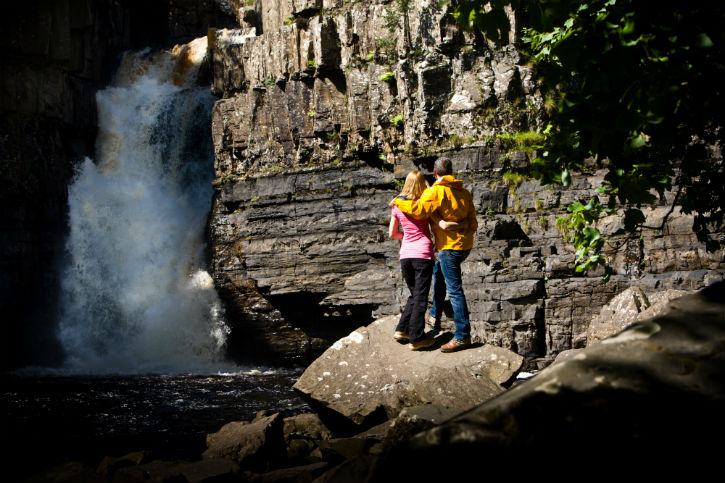 A designated Area of Outstanding Natural Beauty, the North Pennines is one of England's most special places. It has a stunning landscape and is also a UNESCO Global Geopark – highlighting its globally important Earth heritage.
The North Pennines has a vast rights of way network, including the Pennine Way National Trail, numerous circular walks and large areas of open access land making it a great place to go for a walk.
The AONB Partnership produces a wide variety of themed, self-guided, walks booklets and leaflets too. There is always something going on so check out the events calendar to see what's happening when you are in Durham.
Durham Heritage Coast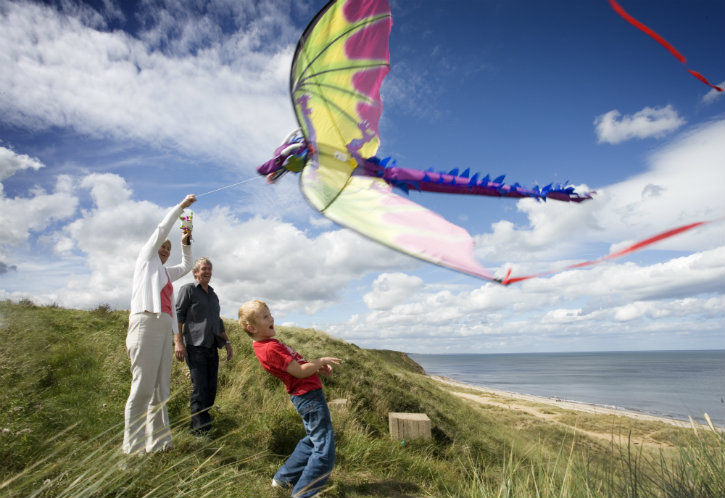 Head to the coast to beach comb and discover treasure to take home as a souvenir of Durham. Sea glass, or 'sea diamonds' is the name given to the tiny fragments of discarded glass found along the Durham Heritage Coast that has been tumbled and smoothed by the waves.
Durham's coastline now offers a dramatic landscape with beaches, rugged cliffs and imposing headlands – perfect for a coastal walk with a treasure trove at the end for little fingers and thumbs.
Read about My Boys Cub day out collecting sea glass at Seaham here

Hamsterley Forest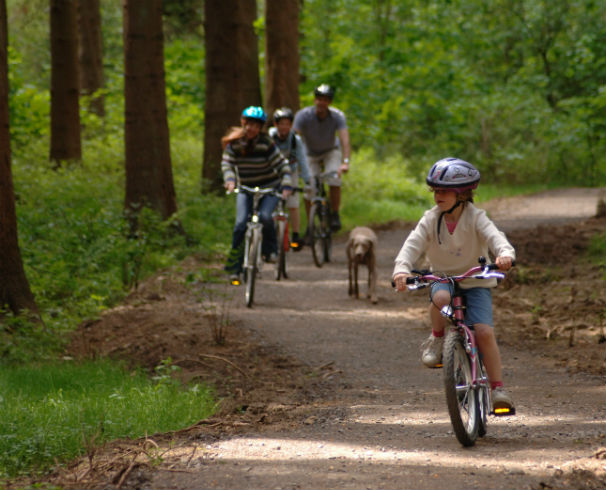 Whether it is high octane thrill seeking you are after on one of the extreme downhill courses, or a quiet cycle or walk with your family, Hamsterley Forest has something for all visitors to Durham.
Take a spring walk or cycle through Hamsterley Forest. The trails are well marked whether you are on two feet or two wheels. Gaze at the 2000 hectares of forest to explore, trek along the 33 miles of waymarked trails to find waterfalls and streams; enjoy a hot chocolate in the café, watch your children tire themselves out in the adventure playground and even have their photograph taken with the Gruffalo – when they find him and his friends.
Read about My Boys Club day out at Hamsterley Forest here

Beamish Wild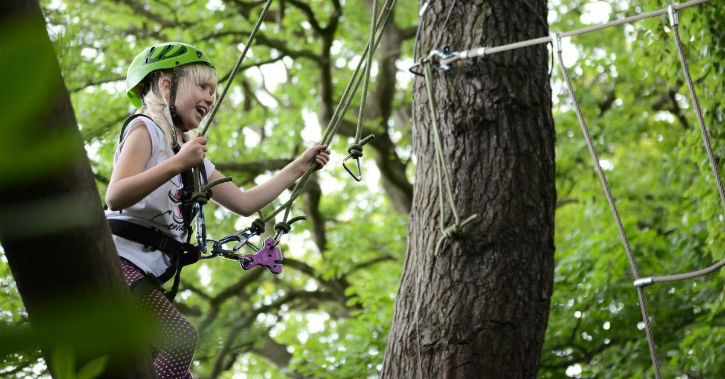 Durham offers a host of adrenalin-fuelled activities guaranteed to leave you feeling exhilarated. At Beamish Wild, situated at Beamish Hall Hotel, and just a stone's throw away from Beamish Museum, you can get your heart racing at Beamish Wild high ropes activity course.
Set in the Treetops of ancient woodland, the High Ropes Course is 2 hours of non-stop fun and challenges with 4 zip-wires, rope bridges, swinging tires and an awesome Powerfan free-fall experience!
In the City
You don't have to escape the city and travel to the coast or countryside to enjoy the outdoors.
In Durham City as well as river walks there are plenty of places to amble and ramble round where you can get back to nature.
Crook Hall & Gardens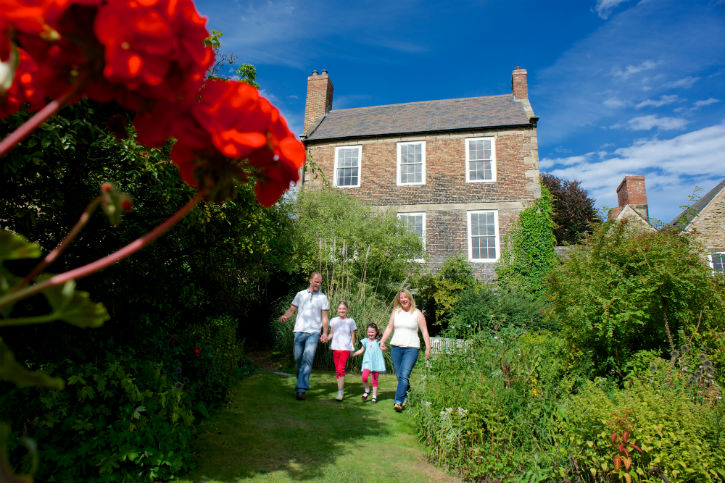 Crook Hall & Gardens is a green oasis in the city. Visitors from all over the world share the magic of 13th Century Crook Hall and its idyllic English gardens.
Just a short walk from the Cathedral and described in Country Life as having 'history, romance and beauty', the charm of the historic house with its Medieval hall and Jacobean and Georgian sections is matched by the beautiful gardens.
Durham University Botanic Gardens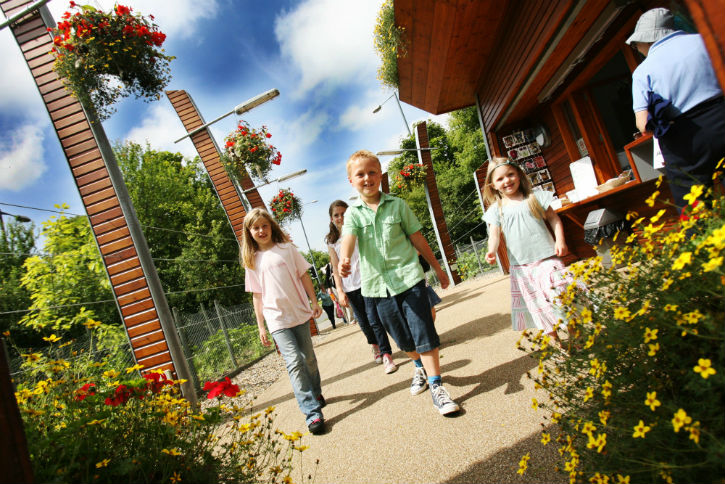 In the Botanic Gardens wander through the Alpine Garden, Winter Garden, Bamboo Grove and the recently developed Woodland Garden and wild flower meadow. Here the diversity of nature from around the globe comes to Durham.
Be amazed by the size of the leaves of the Giant Amazonian Water Lily in the glasshouse then peer carefully into glass boxes to see tropical insects and bugs.
And on a cold day, enjoy the warmth of the cactus house where arid Botanic Garden conditions play tricks with the mind and suddenly you seem to be standing in a corner of a desert.
Wharton Park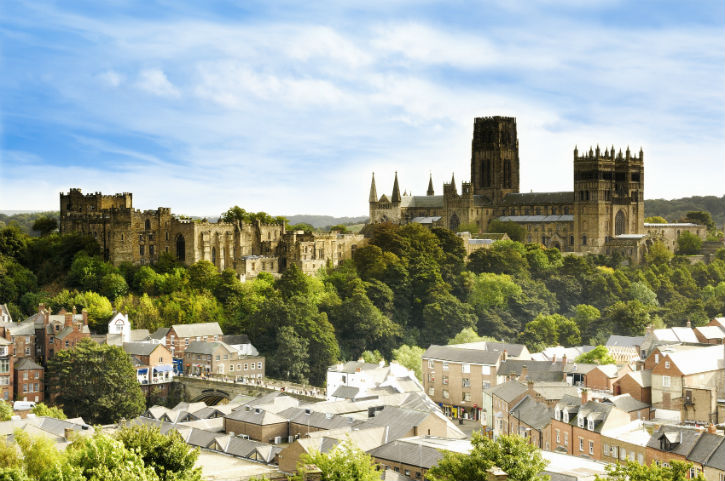 Located above the train station, this lovely city centre park offers breath-taking views of Durham Cathedral and Castle World Heritage Site, along with impressive floral displays, heritage centre and café, multi-games areas and children's play area.
Wharton Park is a gem in the heart of Durham City, and outside of the city you'll find other parks such as Hardwick Park, situated next to Hardwick Hall Hotel.
Don't Miss … High Force - which suddenly and spectacularly drops 70 feet into a plunge pool below, making it England's highest uninterrupted drop of water.
MyBoysClub is a lifestyle blog by Deb Sharratt all about enjoying life in a family of boys.
Follow at http://www.myboysclub.co.uk or on Twitter, Facebook and Instagram.
Related
0 Comments