Walk: Hardwick Park & Bishop's Fen Walk
Start: Hardwick Park
Sedgefield
County Durham
TS21 2DN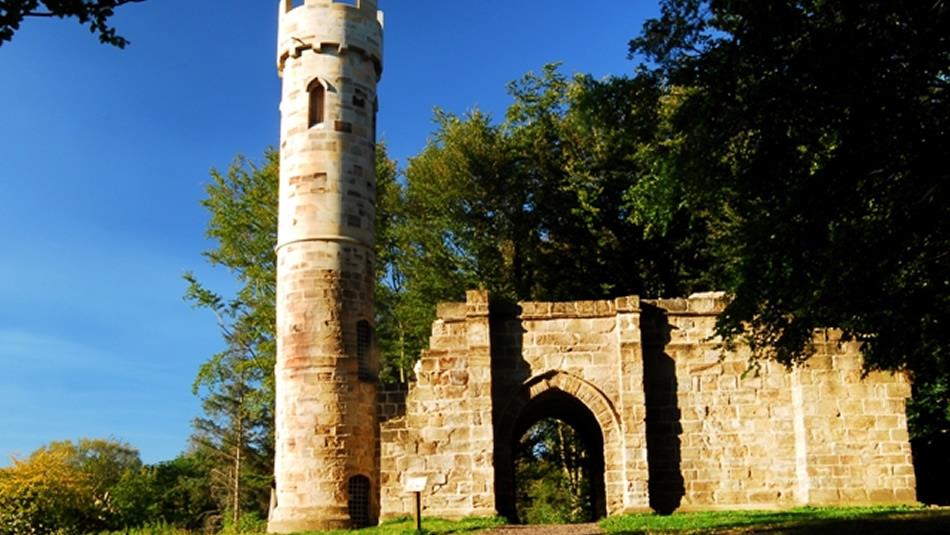 About
Rediscover nature with a walk through wetlands, woods and wildlife, one in a series of walks for children, produced by Bright Water Landscape Partnership
Points of interest along the walk:
The Gothic Ruin. The Gothic Gatehouse was designed as a sham ruin by James Paine in 1764. It was built from re-used stone taken from the 14th century Guisborough Priory. It's also known as the Durham leaning Tower of Pisa as there is a noticable slant to the edifice.
The Willow Dragon. The focal point of a Hardwick Park children's storytelling walk this 5 metre long Willow Dragon was created by Sylvan Skills using locally sourced materials. He's currently undergoing a revamp but he will be back soon with a brand new look!
Duck Decoy. Along with the mallard ducks there are plenty of other varieties of water fowl to see, along with a restored Duck Decoy that was first installed in the 1700s.
A walk along grassy paths and surfaced tracks through farmland with grazing sheep and cattle. Some steep inclines and muddy conditions in wet weather. Barriers include gates, stiles and steps. Distance: 3.9 Miles. Grid Ref: NZ 34495 28776.
Please visit - https://www.discoverbrightwater.com/hardwick-park-bishops-fen-walk/ - for map and further information.
Book Tickets
TripAdvisor
Access Information
Opening Times
2023
(1 Jan 2023 - 31 Dec 2023)
* Please note, park gates close at 5pm.