Get ready for your next half-term adventure with our guide to family-friendly outdoor trails across Durham. From spotting the early signs of spring and close encounters with wildlife, to chasing waterfalls and going on a dinosaur hunt, you'll find the prefect trail for all the family to enjoy this spring.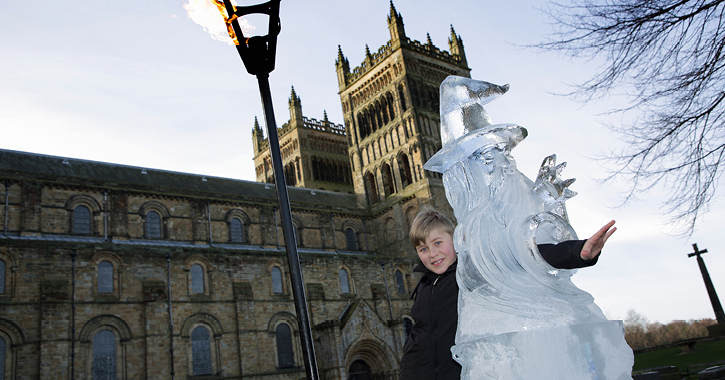 Fire and Ice InDurham Festival
Families can follow the free flame lit trail through Durham City to discover incredible science themed ice sculptures, alongside live demonstrations, interactive displays and an exciting finale beginning at 6pm each evening.
Where? Various locations, Durham City Centre.
When? 25 - 26 February, 10am - 6.15pm.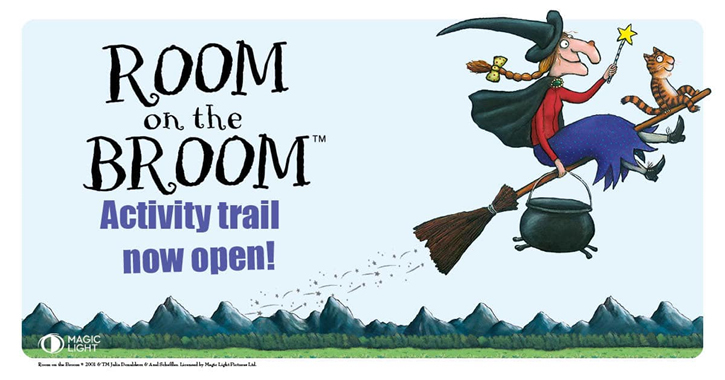 Room on the Broom Activity Trail at Ushaw: Historic House, Chapels and Gardens
Iggity, Ziggety, Zaggety, Zoom! Hold onto your (witch's) hat as you explore the beautiful gardens and woodland of Ushaw: Historic House, Chapels and Gardens on a fun-filled family adventure, based on Julia Donaldson's and Axel Scheffler's best selling picture book, Room on the Broom.
Where? Ushaw Historic House, Chapels & Gardens, Woodland Road, DH7 9RH.
When? 21 January - 1 September 2022, 11am - 4pm.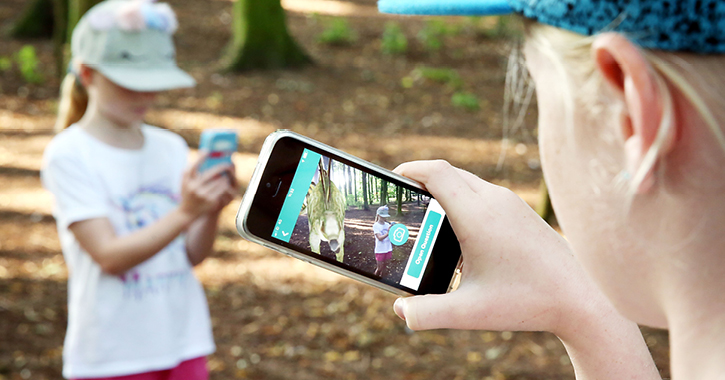 Save the animals from Dr Frostbite, go on a spacewalk, and hunt for dinosaurs at Wharton Park
Get outdoors this half term and lose yourself in augmented reality at Wharton Park. Download the free 'Love Exploring' app during your visit and take your pick from three amazing adventures, which bring colourful characters to life across the park.
Listen to the clues and follow the map to help defeat the dastardly Dr Frostbite and save the animals this winter. Head to the stars and go on a spacewalk, as you discover planets hidden in the park on a interactive walk around the park, or if you're feeling brave enough, you could even go on a dinosaur hunt!
Where? Wharton Park, Framwellgate Peth, Durham City, DH1 4RR.
When? 3 January to 23 February 2022, park gates open 10am - 5pm.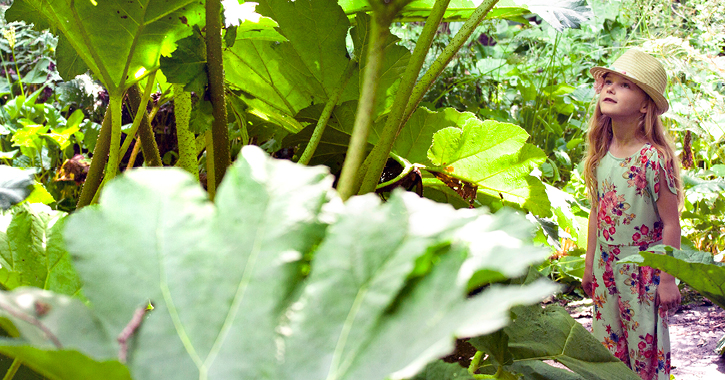 Signs of Spring Trail at Durham University's Botanic Garden
Pick up a spotter sheet from the Botanic Garden's Visitor Centre and see how many signs of spring you can discover as you explore woodlands, meadows and more across the beautiful 10 hectare site.
Where? Durham University Botanic Garden, Hollingside Lane, South Road, Durham City, DH1 3TN.
When? 1 - 28 February 2022, 10am - 4pm.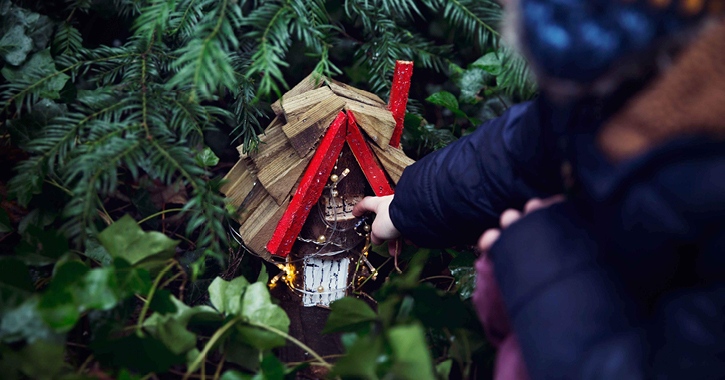 Spring woodland Fairy Trail at The Bowes Museum
Are you ready to roll around in fairy dust? Spring is just around the corner and every fairy needs a set of wings. Take yours and fly around the stunning grounds of The Bowes Museum to see how many fairy houses you can find on this fun treasure trail.
Where? The Bowes Museum, Newgate, Barnard Castle, DL12 8NP.
When? Open daily, 10am - 5pm.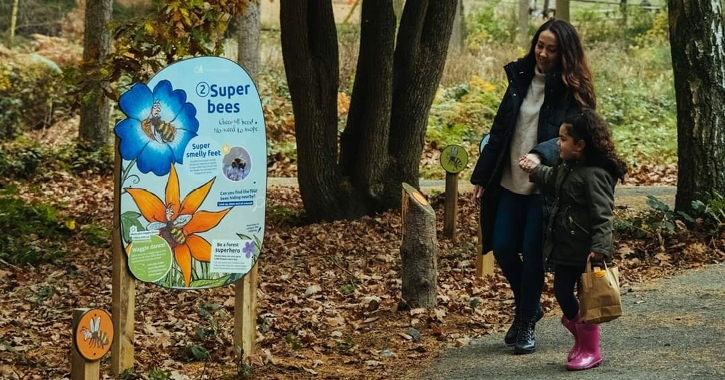 Superworm Trail at Hamsterley Forest
Set off with Superworm and friends to become a forest superhero! Discover the small but mighty creatures in this much-loved story and learn about the everyday heroic feats of minibeasts that call Hamsterley Forest home on this self-led trail.
Where? Hamsterley Forest, Bedburn, Hamsterley, DL13 3NL.
When? 9am - 4pm weekedays and 9am - 5pm weekends.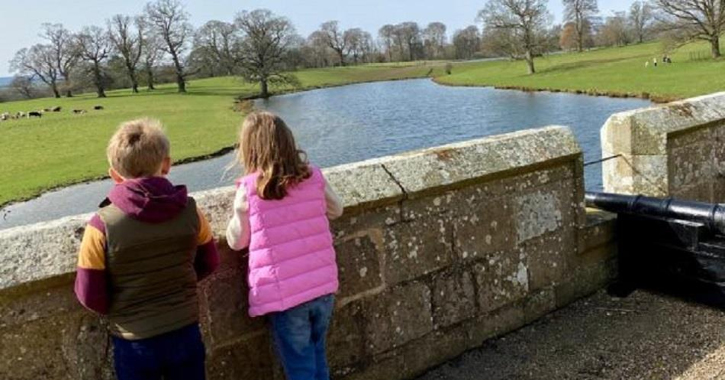 The Dragons of Raby Trail, at Raby Castle
Nevill the Dragon and his friends have landed on the castle's grand Terrace and are guarding the keys to the castle. See the castle's medieval walls up close and enjoy stunning views across the Deer Park as you search for clues to solve the mystery and discover the secret Nevill and his friends are protecting.
Where? Raby Castle, Staindrop, DL2 3AH
When? Open daily over half term, 10am – 4pm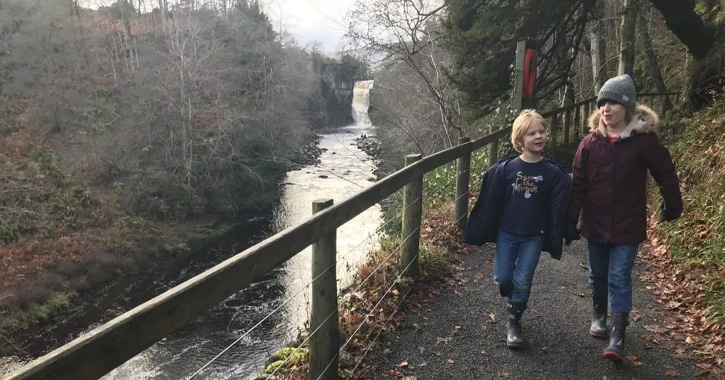 Waterfalls of the World Trail at High Force Waterfall
Collect an activity sheet from High Force Hotel and head out on an adventure through the woods to High Force Waterfall collecting clues along the way about the wonderful waterfalls of the world. Do you know which is the tallest waterfall in the world? Or which waterfall is named after a British Monarch? Discover some fascinating facts about High Force, as well as 10 other incredible waterfalls as you follow the circular route.
Where? High Force Waterfall, Alston Rd, Forest-in-Teesdale, DL12 0XH.
When? 19 - 27 February 2022, 10am - 4pm.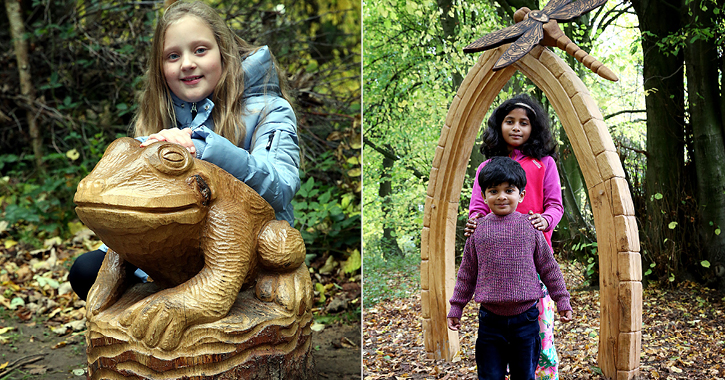 Wetlands Sculptures Trail at Hardwick Park
Begin your outdoor search at Hardwick Park visitor centre buy picking up a trail booklet, full of fun facts and activities you can try out as you follow the route around the park. Along the trial you'll discover six wetland-inspired sculptures, all designed and carved by local artists Lee and Jill Brewster.
Where? Hardwick Park, Sedgefield, TS21 2DN.
When? 2 January to 23 February 2022, park gates open 7.30am - 5pm daily.
Discover more incredible things to do in Durham's great outdoors.
Related
0 Comments