We love winter walks, especially on crisp cold wintery days. It's a chance to escape the same four walls, get some fresh air, stretch our legs and explore somewhere new.
Close to many of the county's popular walking routes you'll find many independent coffee shops and quaint cafes offering tasty takeaway food and hot drinks to go. To help inspire you, we've picked top walking routes from across the county where you can warm up along the way by grabbing a hot coffee or brew-to-go.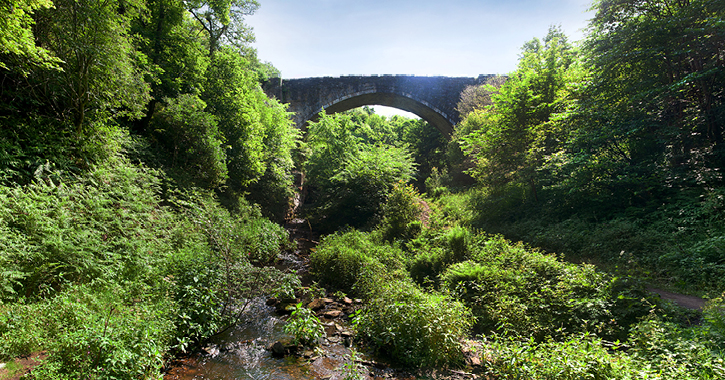 Causey Arch
Explore long paths on both sides of the wooded gorge below Causey Arch – the world's oldest surviving single-arch railway bridge.
A short walk from Causey Arch you'll find Tanfield Railway station where The Waiting Room Café is serving takeaway food and drinks every day from 10am to 2pm.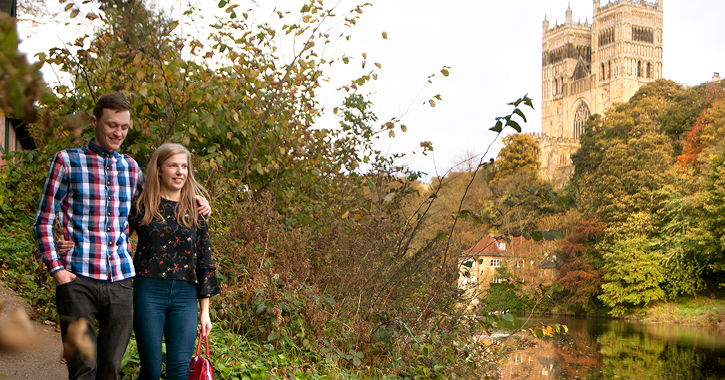 Durham City
Wrap up warm and head out to explore the banks of the River Wear in historic Durham City.
You can enjoy delicious hot drinks whilst enjoying the spectacular views of Durham City peninsular and UNESCO World Heritage Site as you follow the riverside trail. Across the city you'll find plenty of quaint coffee shops and independent eateries offering takeaway refreshments.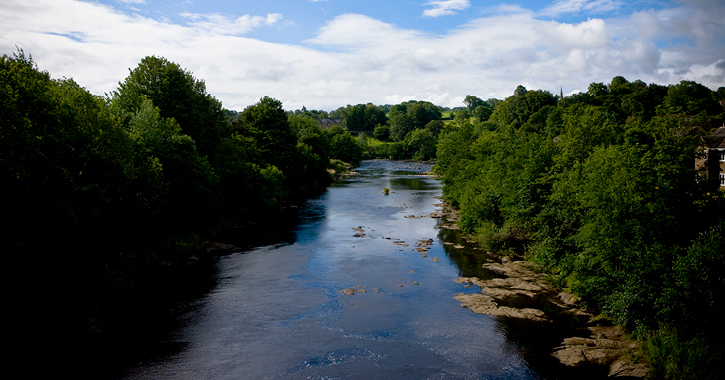 Flatts Wood and Percy Bank, Barnard Castle
Discover not one, but two beautiful woodlands in the heart of Barnard Castle on this short walk along the banks of the River Tees and Percy Beck. Its also a great spot to admire the ruins of ancient Barnard Castle overlooking the mighty river.
Close to the starting point of this walk you can grab a warming drink from The Witham, who are serving takeaway drinks from Wednesday to Saturday, 10am – 2pm.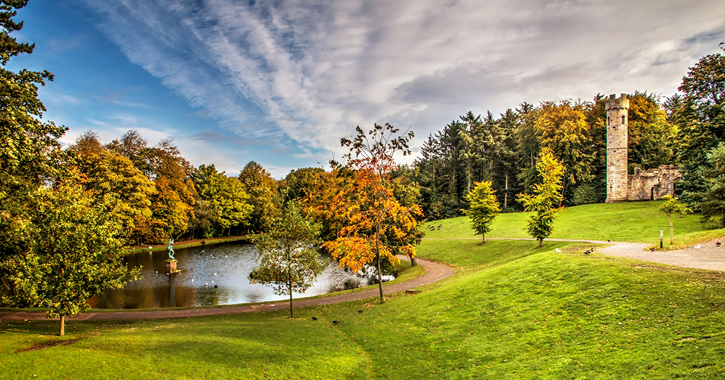 Hardwick Country Park
Hardwick Country Park is another great place to explore with the kids. Enjoy a relaxing bike ride through the park's beautifully landscaped grounds or follow one follow the park's nature trails and see if you can spot the resident Gruffalo sculpture.
The park's café and toilets are open daily from 10am – 3pm.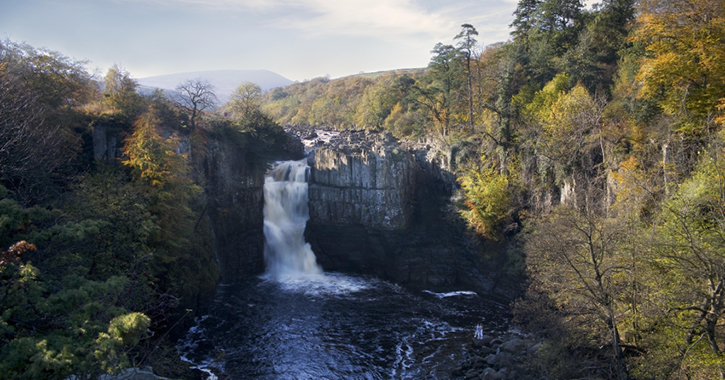 High Force Waterfall
Before striding out on the woodland walk along to the mighty High Force Waterfall don't forgot to pay a visit to High Force Hotel's refreshment kiosk which is serving hot and cold drinks to enjoy on your walk. Open daily throughout November and December (expect Christmas Day).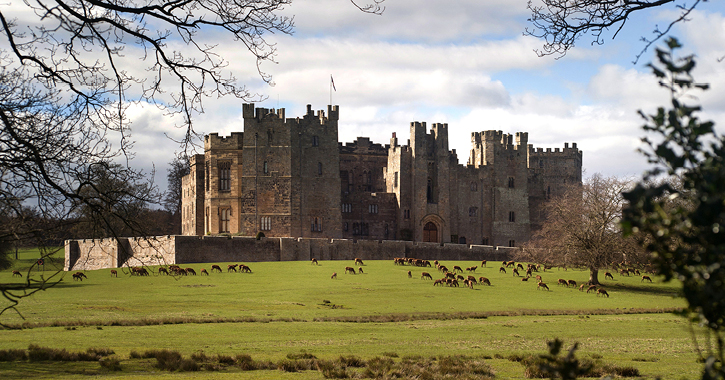 Raby Castle
Throughout November Raby Castle's 200 acre deer park and medieval walled gardens are open every day from 10am - 4pm.
Grab a drink to go from the Stables outdoor refreshment kiosk, see if you can spot the resident deer and catch the last of the autumn colours in the Walled Gardens. Plus visitors can enjoy 50% off admission throughout November and every day in December up to Christmas Eve.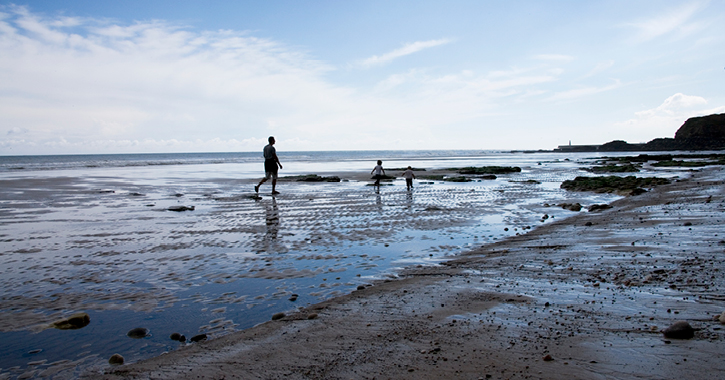 Seaham Beach
Seaham's main beach is a hot spot for dog walkers and sea glass collectors alike, no matter what time of year you visit. Take your pick from walking along the long beach and see if you can spot any famous sea glass or enjoy the views out towards the North Sea from the clifftop walk.
Grab a hot drink before your refreshing seaside walk from Tonia's Café located in the main beach car park (opposite Seaham Hall) open daily 9am – 3pm or head down to Seaham Marina where you can pick up delicious takeaway snacks and drinks at Flamingo Bar & Café.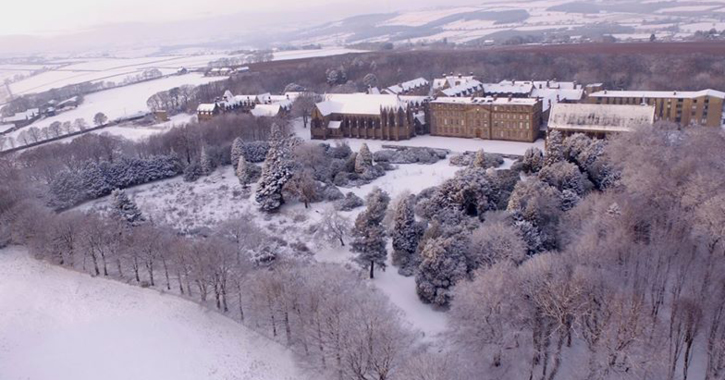 Ushaw - Historic House, Chapels and Gardens
During lockdown 2.0 Ushaw's beautiful gardens and grounds are open daily from 11am to 4pm. Before you follow the winding paths through ancient trees and beautiful flower beds, head to The Bounds Café and treat yourself to one of the café's fabulous festive drinks including gingerbread latte and hazelnut hot chocolate.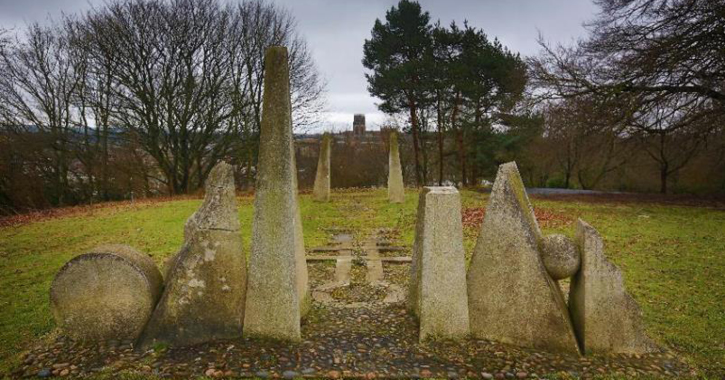 Wharton Park, Durham City
Wharton Park is a great place to explore with your little ones, there's so much to explore. From the outdoor play area to the Battery viewing point, which offers amazing views of the historic city below.
The park's café is open Friday 10.30am and Saturday/Sunday 10am – 3pm and offers limited takeaway menu and refreshments. Public toilets are available daily 10am – 4pm.
Visit our dedicated walking in Durham page for more walking inspiration.
Related
0 Comments