Three Rivers Cycle Route Haswell to Hartlepool National Route 14
Start from B1280
Front Street
Haswell
County Durham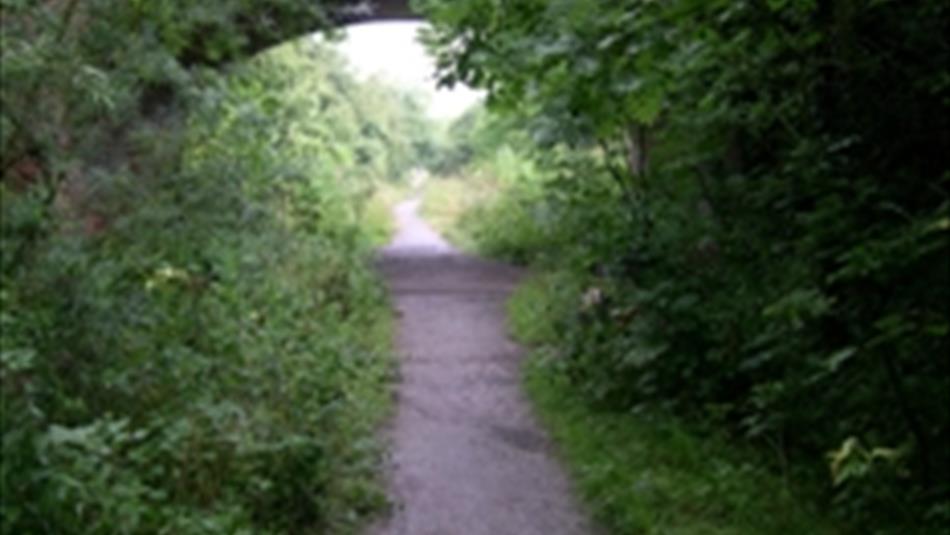 About
The unique Three Rivers Cycle Route travels through contrasting landscapes and past some of the most iconic sights and attractions that the North East is now famous for. These include the historic Durham Cathedral World Heritage Site, the modern Millennium Bridge and the impressive Sage Music and Arts Centre in Gateshead, Hartlepool's Historic Quay and of course the three rivers, the Tyne, Tees and Wear with their industrial and maritime heritage.

The Three Rivers Cycle Route is numbered as National Route 14 of the National Cycle Network. The route follows a snaking 80 miles from Middlesbrough to South Shields using traffic free paths or quiet roads and lanes with few hills. The National Cycle Network includes over 13,400 miles of signed walking and cycling routes throughout the UK.

Haswell to Hartlepool (15 miles):
This section of the route is mostly off-road following a disused railway path that gently descends as it heads south then east. From Haswell the route is shared with National Route 1 until Wingate (5 miles) before continuing steadily downhill to Castle Eden, Crimdon and Hartlepool (10 miles).

Alternatively, you could follow National Route 14 heading west from Haswell towards Durham City Centre (9 miles) on a mix of quiet roads and paths which then carries on to Consett (14 miles) utilising the Lanchester Valley Walk path to the highest point at Lydgetts Junction, after which the route follows the Derwent Walk down towards Gateshead and then on to South Shields.

Route details supplied by Sustrans. Sustrans is the charity that's enabling people to travel by foot, bike or public transport for more of the journeys we make every day. It's time we all began making smarter travel choices. Make your move and support them today by visiting Sustran's website.
Book Tickets
TripAdvisor
Facilities
Accessibility
Distance: 10-20 Miles
Grade: Moderate
Route Surface: Off Road
Route Surface: Railway Path
Provider Features
Coastal
Grade (Moderate)
In countryside
Outdoor Attraction
Route Surface (Railway Path/Walkers/Horses/Villages/Roads)
Route Surface (Traffic free Railway path/Kids)
Route Surface (Traffic free/Cycle Path/Walkers)
Suitable For (Any Bike)
Time (2-3 hours)
Walk Distance - 15 miles.
Access Information
Opening Times
2023
(1 Jan 2023 - 31 Dec 2023)