Bracken Hill Local Nature Reserve Walk
Bracken Hill Business Park
Near Shotton Colliery
Peterlee
County Durham
SR8 2RR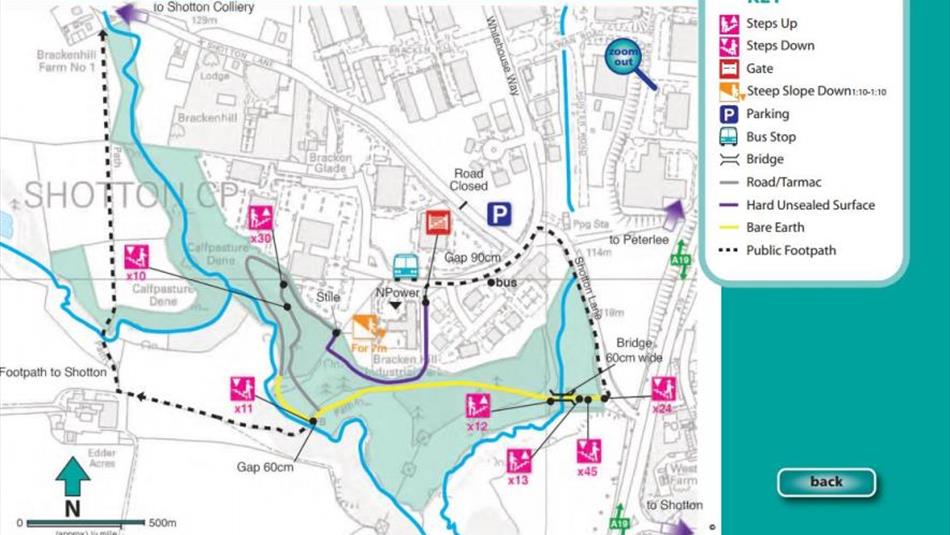 About
Bracken Hill Local Nature Reserve is a Local Nature Reserve and is UK Woodland Assurance Scheme certified, is a Local Wildlife and Ancient Woodland site.


Habitats include grassland, scrub and woodland.


The steep hill sides are covered in dark and mysterious woodland which drop to a slow running winding stream. Bracken Hill forms part of an extensive unspoilt wooded valley that offers a variety of woodland and grassland habitats. Part of the woodland is classed as 'ancient' and has existed in the valley prior to the 1600's. It is made up largely of ash, hawthorn, hazel and willow with some oak. Ancient woodland now covers less than 1% of the county.


There is a small piece of Magnesian Limestone grassland on the bank side adjacent to Shotton Lane. Even though the area is small, the rarity of this type of grassland makes it very important in the conservation of wild plants and animals.


The site is primarily managed for wildlife, and while you are welcome to walk here on one of the two main paths, the path through the western woodland is informal and sometimes difficult to negotiate.


Route supplied by Durham County Council's Countryside Service.
Book Tickets
TripAdvisor
Facilities
Accessibility
Distance: 1-5 Miles
Grade: Easy
Route Surface: Off Road
Provider Features
Access Information