We've finally received the news we've been waiting for – the end of lockdown is in sight, and we can start planning our 2021 staycation.
From special events and beautiful springtime landscapes to eating out, wildlife watching and spa breaks. Check out our top ideas and recommendations for the ultimate post-lockdown spring break in Durham.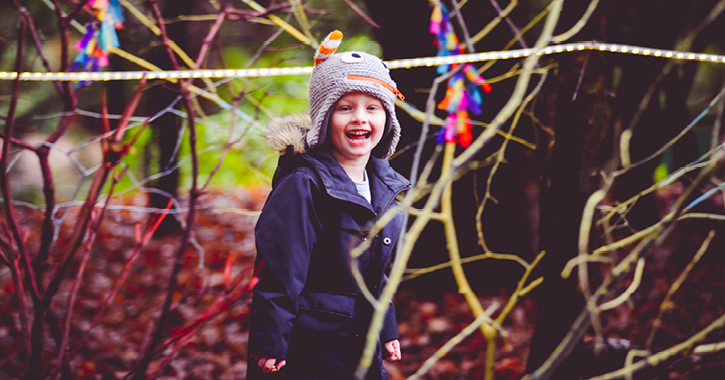 Adventures in Wonderland
Follow the path through Beamish Hall's magical woodland and down the rabbit hole to the imaginative outdoor family event 'Adventures in Wonderland'. Journey through the enchanted Woodland and encounter strange creatures, eye popping mad mazes and giant white rabbits.
This family-friendly outdoor trail is now available to pre-book with various dates and times to choose from throughout March, April and May.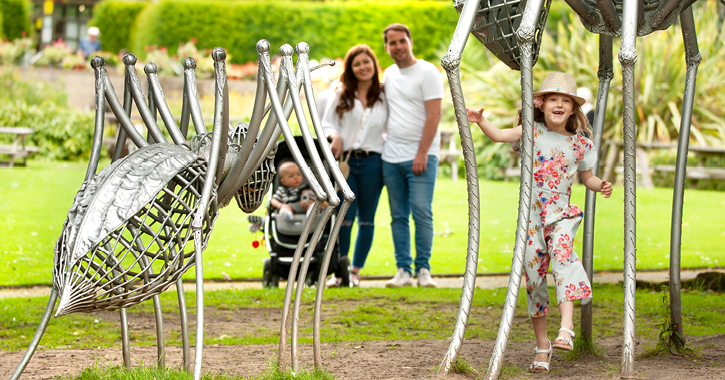 Amazing attractions and exhibitions
We don't know about you, but we've missed visiting our favourite museums, galleries, and attractions. But we don't have to wait long to enjoy days out with friends and family at the county's amazing attractions.
From 12 April outdoor attractions can re-open, and across the county you'll find plenty of them. Pay a visit to Hall Hill Farm just in time for the new spring-time arrivals, drive and operate real diggers and construction machinery at Diggerland. Springtime is a wonderful time of year to visit Durham University Botanic Garden, as nature bursts into life, transforming the gardens and woodland with the smells and colours of beautiful spring flowers.
Indoor attractions can open from 17 May, meaning we can all finally get that culture fix we've been missing. Museums and galleries will re-open including Beamish, The Living Museum of the North, The Bowes Museum and Locomotion and Durham Cathedral. Throughout spring you'll find an incredible range of collections to explore and new exhibitions to enjoy.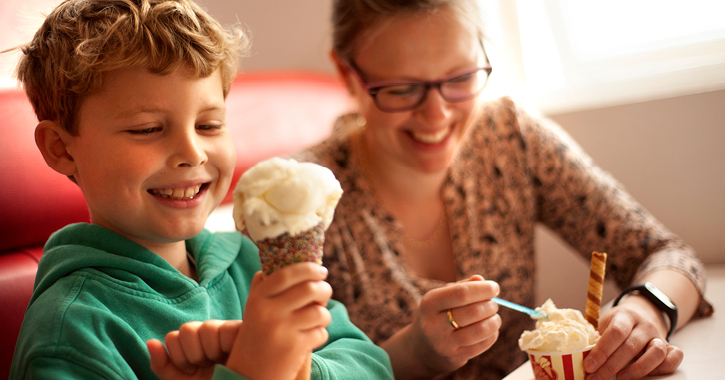 Eating out
Take a break from the washing up and catch up with friends and family over delicious food and drink. Throughout spring Durham's restaurants, pubs and eateries will slowly begin to re-open.
Soak up the springtime sunshine as you dine al fresco, support your favourite restaurant by pre-booking a table, enjoy a tasty pit stop at a cosy countryside inn as you explore Durham's great outdoors, or treat yourself to a post-lockdown treat with delicious food from #tastedurham award-winning eateries.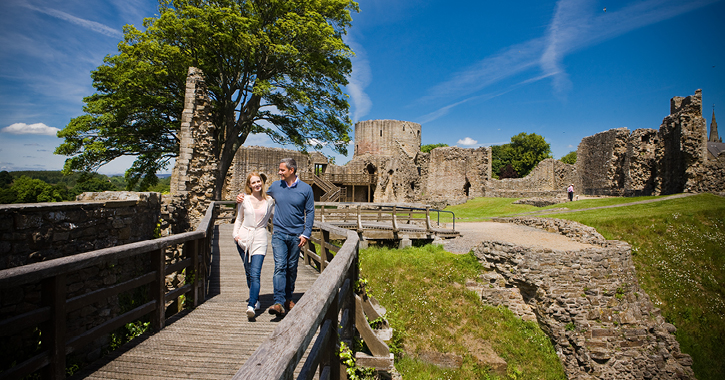 Explore from your door
Venture off the beaten path this spring to discover hidden gems and secret spots in Durham. From city, countryside to coast, Durham is a county home to many lesser-known walks, rides, and awesome beauty spots. Perfect for socially distanced days out with family and friends.
Explore hidden historic sites, follow walking trails through picture-perfect villages, and be amazed by stunning public artwork and dazzling dark skies. The possibilities are endless.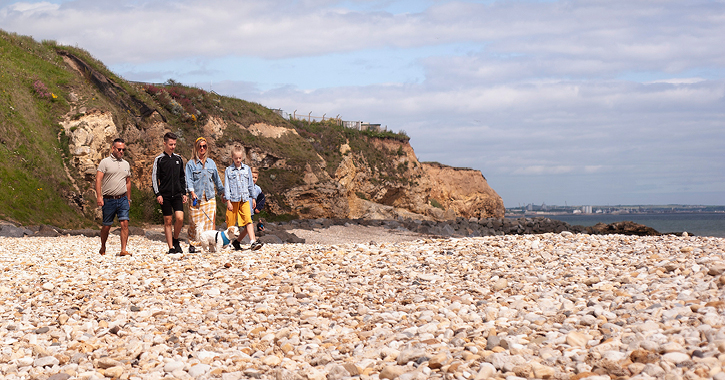 Getting back to nature
During lockdown a lot of us missed out on much-needed time outdoors. As restrictions begin to ease and the weather gets warmer, we can get outdoors more and explore Durham's great outdoors at this special time of year.
Take a stroll or bike ride through the stunning landscapes of the Durham Dales and North Pennines Area of Outstanding Natural Beauty & UNESCO Global Geopark, which have exploded with colour and wildlife. Blow away the cobwebs with refreshing walks along the rugged cliffs of the Durham Heritage Coast or make a splash with your four-legged friend on the county's many dog-friendly beaches.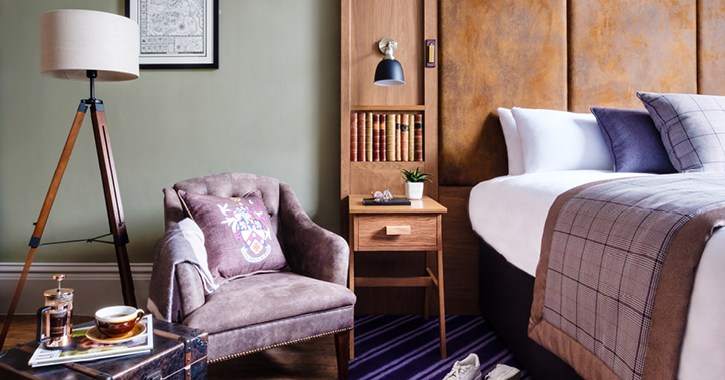 Overnight stays
Escape the same four walls and treat yourself to a night away in Durham. From 12 April self-catering accommodation will be opening their doors, followed shortly by hotels and B&B's from the 17 May.
Get together with family and friends in a cosy holiday cottage, enjoy space, peace and quiet on a coastal or countryside getaway, take in the sights on a heritage city hideout. You'll be spoilt for choice for where to lay your head on a spring break in Durham.
You can also find fantastic special offers to take advantage of when booking your spring break accommodation.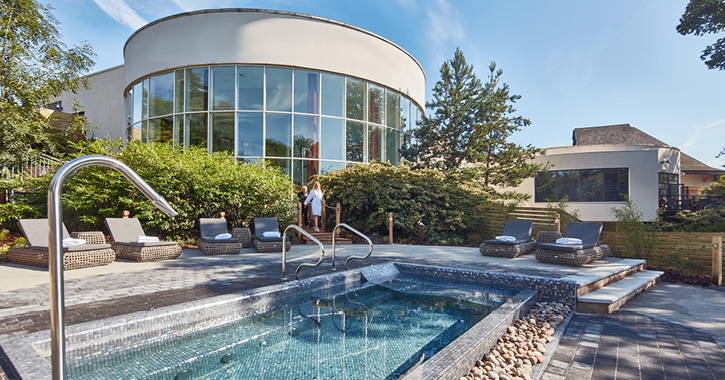 Pampering treat
The 'roadmap to relaxation' has been announced and spas can begin to re-open from 12 April. After the long weeks of lockdown, we all deserve a good pampering session.
Catch up with friends on a relaxing spa day or treat yourself and a loved one to a luxury overnight stay at one of the county's luxury spa hotel, where alongside award-winning facilities you can enjoy indulgent treatments and delicious food & drink.
You can view a full list of the county's spa hotels on our dedicated spa breaks page >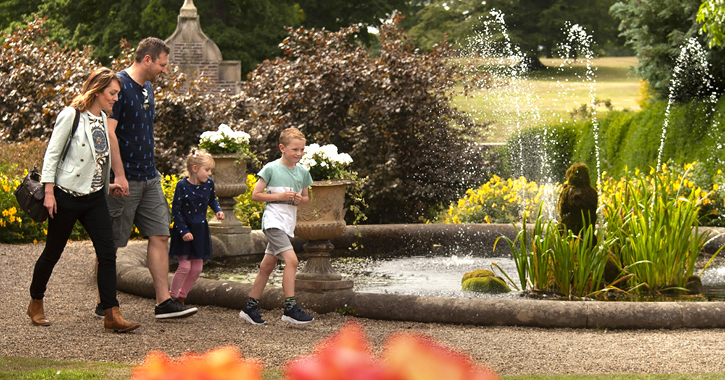 Raby Castle
There's lots of fun to be had this spring and during the Easter holidays at Raby Castle. The Deer Park and medieval Walled Gardens are open daily 10am – 4pm where you can take in the beautiful signs of spring as the grounds come to life with beautiful colours and wildlife.
During the Easter holidays take in the grounds from a different perspective and spot wildlife with a private trailer ride, or take part in the annual Easter Egg Trail.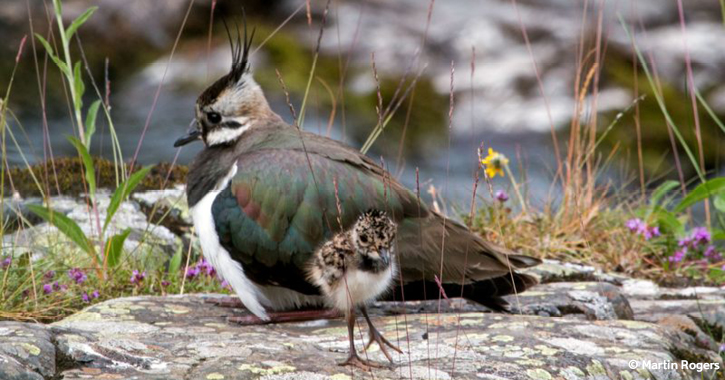 Spring time wildlife
Throughout spring the county's great outdoors comes alive with new life and bright beautiful colours. The Durham Dales and North Pennines AONB pastures and moorlands is a must visit spot for birdwatching, as breeding waders return including Lapwings, Curlews and Common Redshank. Also keep an eye out for the impressive courtship display of the Black Grouse.
One of Britain's rarest sea birds – the Little Tern returns to Crimdon Dene's beach sand dunes from West Africa to breed on the Durham Heritage Coast.
For more spring wildlife watching highlights check out our nature and wildlife calendar. You can even download our free Wildlife Watcher Checklist to see how many you can spot on your next outdoor adventure.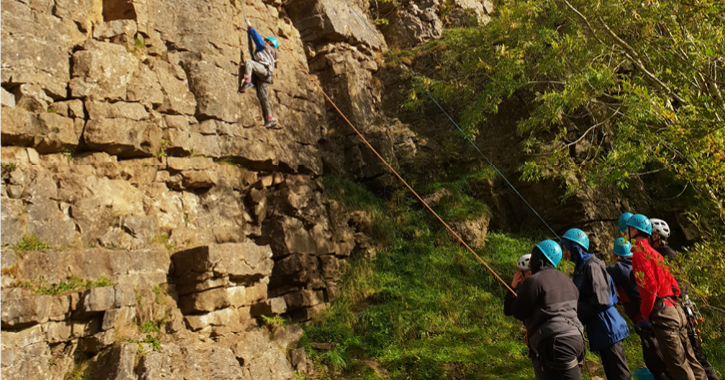 Try out something new
Why not take on a new challenge this spring? From cycling on the highest A-road in England to trekking across wild landscapes, and exhilarating water sports. There's lots of exciting outdoor activities to get your adrenaline pumping.
Head to Weardale Adventure Centre for an action-packed Easter weekend. Families can try out canoeing, rock climbing, archery, and caving to name but a few of the amazing activities on offer. There's lots of activities the whole family can enjoy together, as well as a traditional Easter Egg Hunt.
Related
0 Comments