Spring Breaks
Spring is a wonderful time of year to visit Durham; the breathtaking landscapes of the Durham Dales explode with colour and wildlife and the county's glorious gardens are in full bloom.
The county's biggest food festival takes place in April, and there are a host of other exciting events too.
For more information call 03000 262626 or use the links above.
You may also like...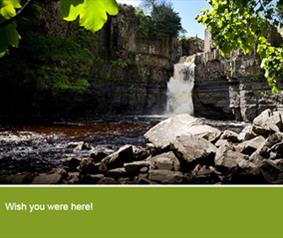 Choose from a selection of images across the county and send a free postcard via email or social media today.