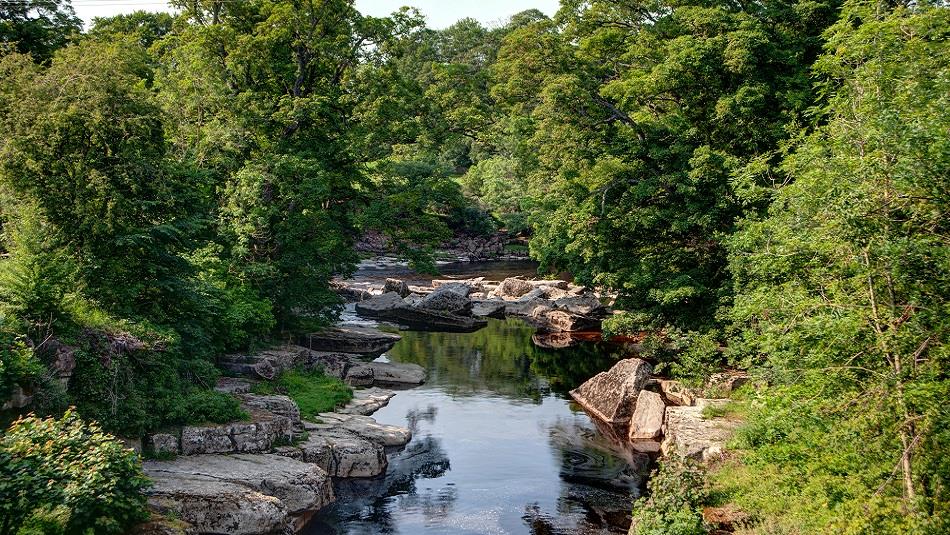 About
The Rivers Tees and Greta join together at a local beauty spot called "The Meeting of the Waters" not far from the elegant Rokeby Hall and Gardens in Teesdale. The Teesdale Way public footpath can be accessed on the south side of Abbey Bridge (located approx. 1 mile east of The Bowes Museum in Barnard Castle).
In 1809 Rokeby Hall hosted the Scottish writer and poet Sir Walter Scott (1771-1832) who stayed at the invitation of the Morritt family. Summer was in full flow and Sir Walter Scott experienced Teesdale in all its glory, exploring the nearby woods and riverbanks and using a small, artificially constructed cave overlooking the River Greta to find peace and quiet to write his famous poem "Rokeby".
The "Meeting of the Waters" is a particularly fine view after heavy rain. Return the same way via Abbey Bridge or continue over the Dairy Bridge and follow a wall along to skirt the edge of Mortham Tower.
Book Tickets
TripAdvisor
Access Information
Opening Times
2023
(1 Jan 2023 - 31 Dec 2023)