Castle Eden Denemouth Heritage Coastal Footpath
Parking at Limekiln Gill
South of Horden
County Durham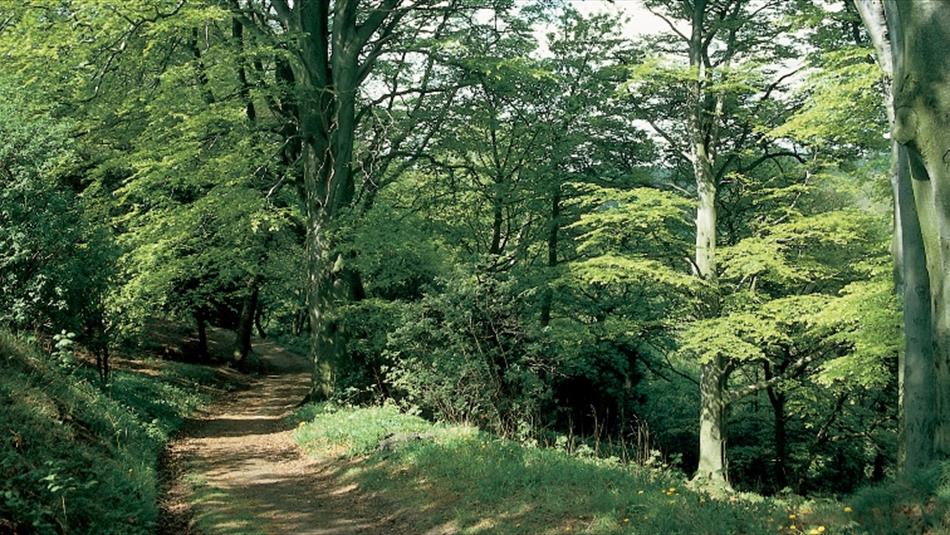 About
Castle Eden Dene is one of the most important natural areas in the North East. The Dene is a four mile long steep sided valley cut into the Magnesian Limestone.


This area is a National Nature Reserve, valued amongst other things for its yew trees, insects and botanical variety. The Dene was owned by the Burdon family for about 200 years. In around 1850 the Rev John Burdon allowed the public to visit on payment of a small fee. By the first part of the 20th century the Dene was one of the most popular places to visit in the area. It is now owned and managed by Natural England.


Denemouth is an interesting area because of the numerous changes which have occurred here. In the past, high tides have flooded the area creating saltmarshes. More recently the action of the sea has caused colliery waste to be transported down the coast and dumped here at the beach at Denemouth. This has raised the beach and prevented further inundation by tides causing the saltmarshes to dry up. However, with the ceasing of the dumping of colliery waste, the sea is now removing it and it is likely that saltmarsh will be created again.


These landscape changes create a variety of habitats, adding even greater interest to the area. Colonies of Durham Argus butterflies inhabit the south facing cliffs at Denemouth. Durham Argus butterflies stay close to their own colony and do not mix with other colonies elsewhere on the coast.


Sea coaling was an activity which took place on nearly every beach along this coast. Coal washed onto the beaches by the sea was collected for domestic use. It was a common sight (even after the collieries first closed) to see men with sacks of coal slung over bicycles. Often such collections were franchised out and the coal was then resold creating quite profitable businesses.


Route supplied by Durham Heritage Coast.
Book Tickets
TripAdvisor
Facilities
Accessibility
Distance: 1-5 Miles
Grade: Easy
Route Surface: Off Road
Parking & Transport
Car parking - At Limekiln Gill.
Provider Features
Coastal
Distance (0-5 Km)
Grade (Easy)
Time (1 hour or Less)
Access Information