Durham Dales Centre Visitor Information Point
Durham Dales Centre
Castle Gardens
Stanhope
County Durham
DL13 2FJ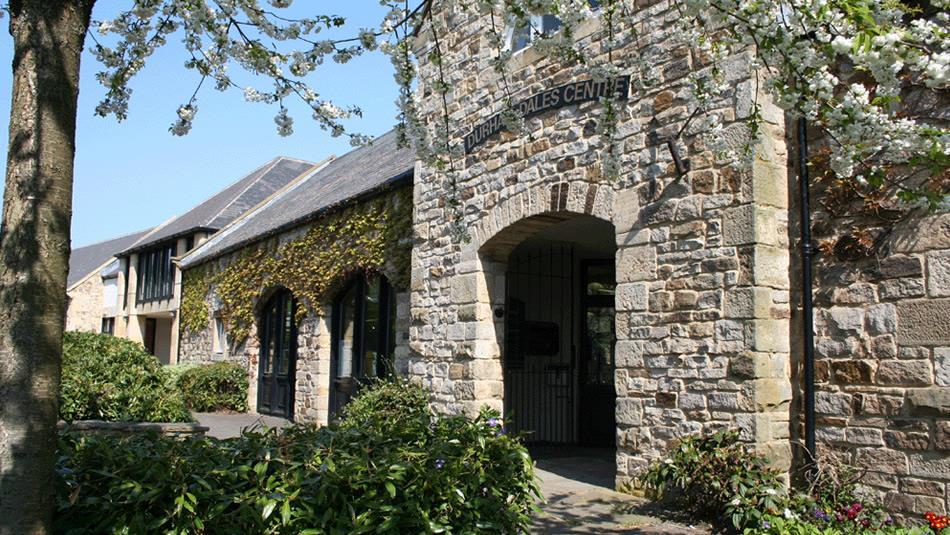 About
There's a warm welcome waiting for you at Durham Dales Centre Visitor Information Point. We can help you make the most of your time whatever your reason for visiting. Situated within the Durham Dales Centre, the Visitor Information Point offers an array of leaflets and information, plus staff offering basic advice and help on Stanhope and the Durham Dales. Visitors are also able to access a Touch Screen Information kiosk where they will be able to find out more about what to see and do in Durham.

More complex requests for assistance with things like accommodation and transport, or enquiries for further afield, will be directed to the Visitor Contact Centre via a free direct telephone point.

On sale are ordnance survey maps, walking and cycling guides and accessories, a wide range of books covering the history and geography of the local area and a large selection of souvenirs, cards and gifts.

Go where the locals go, know what the locals know. Make more of your time in Durham with real time information and offers from our information team – follow us on Twitter @moreDurham
The grounds of the Centre boasts a wonderful site, also home to a wondeful sculpture, covered in lots of fossils, known as Frosterley Marble. The fossils form again more than 320 million years and beautifully decorate. You will find it has been used further afield in architecture if you look at Columns In Durham Cathedral and Auckland Castle Chapel.
TripAdvisor
Facilities
Parking & Transport
Car Parking Onsite (Free)
Provider Facilities
Provider Features
Travel Information Service
Visitor Information Service
Map & Directions
Road Directions
Travelling on the A689 from the East, the Durham Dales Centre and Tourist Information Centre is on your right hand side immediately after St Thomas' Church which is opposite the Market Place. Travelling from the West on the A689 the Durham Dales Centre is on the left hand side of the road after the Town Hall and Fire Station.Travelling on the B6278 from the North, turn left onto the A689, or from the South, turn right onto the A689 and follow directions from the West.
Public Transport Directions
Weardale 101 Bus running between Bishop Auckland, Crook, Stanhope and Cowshill.For times contact Weardale Motor Services on 01388 528235 or Traveline on 0870 608 2 608 orwww.traveline.org.
Access Information