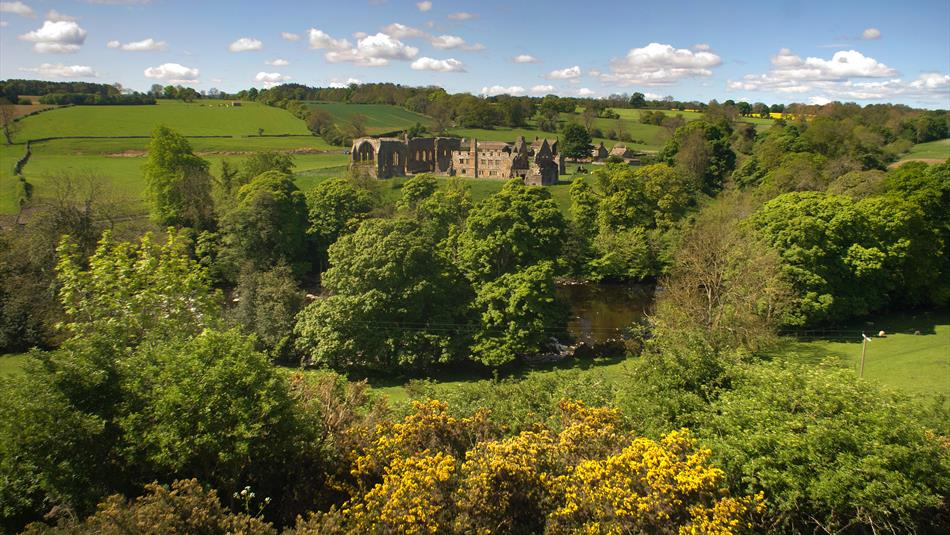 About
Leaving from Scar Top down the footpath by the castle wall, you will cross the river by The Green Bridge, and from the south side will get panoramic views of the river and modern apartments converted from former mills. The walk will then lead you through the caravan site, across fields, down the lane past Egglestone Abbey and over Abbey Bridge. You will then return on the north side of the river, through woods and across fields.
* St Mary's Catholic Church in Barnard Castle stands on Newgate.
* Approaching from the town centre the church will be on the left side of Newgate.
* A little way past the church and on the opposite side of the road is a public footpath sign leading along Parsons Lonnen.
* Take this route to descend across fields and stone stiles to the River Tees.
* Follow the riverside path downstream (ie with the river on the right) until a steep uphill path through woodland leads to the main road and Abbey Bridge.
* Cross the River Tees here and turn immediately right towards the majestic ruins of Egglestone Abbey.
* Return the same way or extend the walk following public footpaths across fields in the direction of Barnard Castle where a footbridge over the River Tees leads back to the town centre.
Visit The Witham's website for more information about the Barnard Castle and Abbey Bridge Circular and to view the route map.
Book Tickets
TripAdvisor
Access Information
Opening Times
2023
(1 Jan 2023 - 31 Dec 2023)