We love springtime walks in Durham, especially after the dark winter months. With the days getting longer, it's a great time of year to get outside, explore Durham's great outdoors and soak up the spring sunshine (with a bit of luck!) and fresh air on a refreshing walk.
But whatever the weather, here are some great ideas for where you can take in the beautiful sights of spring, and enjoy a warm drink along the way, when catching up with friends and family.
Please #LoveDurham safely and adhere to all current guidelines when enjoying Durham's great outdoors.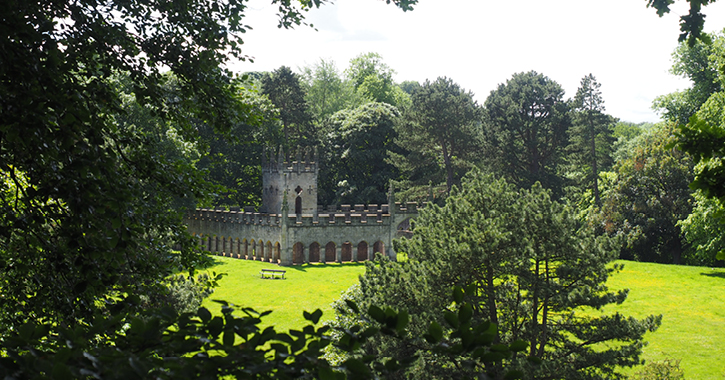 Auckland Castle Deer Park
See what springtime wildlife and birds you can spot as you wander through the ancient woodland of this 800-year-old deer park. Once the pleasure grounds of the most powerful men in Britain - the Prince Bishops of Durham, visitors can now enjoy exploring the many peaceful woodland paths through the 150 acre parkland, open daily from 7am – 6pm.
Before heading into the Deer Park stop off at Bishop Auckland Market Place and pick up a warm drink or tasty snack to enjoy along the way. Fifteas Vintage Tearoom is open daily, and offers delicious drinks, tempting pastries, and even children's snack boxes to takeaway. Just by the Deer Park entrance you'll also find Breaking Bread Kitchen & Bakehouse, where from Monday 12 April you can also enjoy refreshments and home-cooked treats in their outdoor courtyard.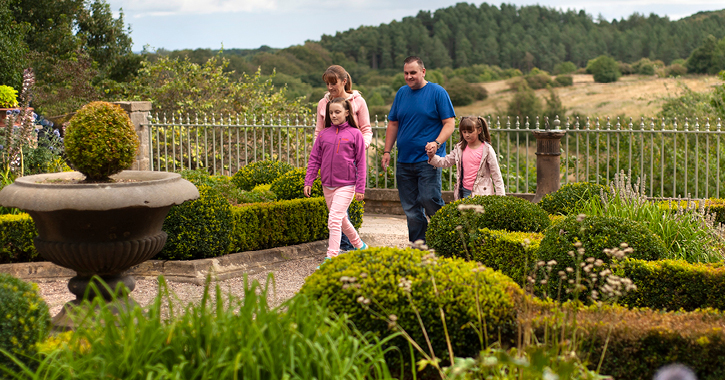 Beamish, The Living Museum of the North
From Monday 12 April visitors will be able to explore Beamish Museum's outdoor spaces once more. As you travel through time on your walk through the museum's grounds, you can also indulge in vintage style refreshments.
Sip a warm drink and tuck into freshly baked goods from Herron's Bakery, sweets treats from Jubilee Confectioners, or even treat yourself to fish and chips the traditional way from Davy's fish and chip shop.
Please note all visitors must pre-book a timeslot ticket before arrival.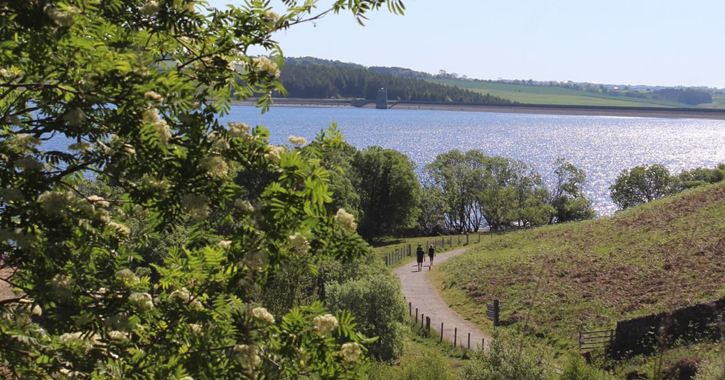 Derwent Waterside Park
Derwent Waterside Park is a must-visit walk for wildlife lovers, especially during the spring season when the area bursts into life with the return of many migrating birds. As well as wonderful waterside walks, you'll find a playground for little ones to let off some steam, picnic area and an on-site café open daily, offering takeaway drinks and food.
If you follow the walk along the banks of Derwent Reservoir to Pow Hill Country Park, be sure to stop off at the popular Boat Shack Café and Lounge, known locally for its tempting takeaway drinks and food, including their famous mega shakes.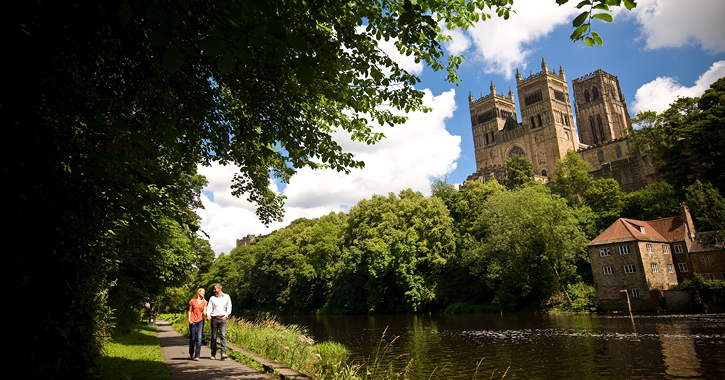 Durham City
From following the cobbled streets of Durham City up to the magnificent sight of Durham's UNESCO World Heritage Site, to tranquil riverside strolls. Throughout the city you'll find lots of quaint cafés and independent eateries serving up warm drinks.
Historic Vennels Café, on Saddler Street, offer tempting takeaway drinks and snacks, or enjoy a relaxing break in their sunny courtyard from Monday 12 April. Or head down to the banks of the River Wear and enjoy a warming drink as you overlook the river from Riverview Kitchen's outdoor terrace, open from Monday 12 April.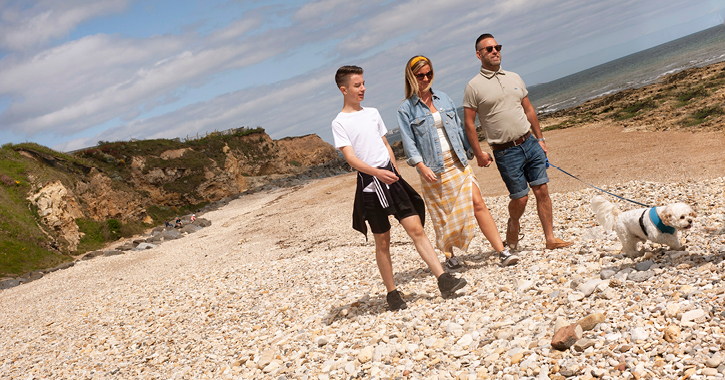 Durham Heritage Coast
Get a spring in your step and blow away the cobwebs with a refreshing walk along the Durham Heritage Coast. The 11-mile coastal footpath (don't worry, you don't have to walk it all!) is dotted with delicious pit stops, where you can grab a warm drink to go or refuel with tempting takeaway food.
Take in the fresh sea air with a warm drink in hand from the many cafes and restaurants along Seaham seafront. On North Terrace you'll find plenty of cafes and bistros to take your pick from, including The Lamp Room, well known locally for their delicious artisan coffees. Head down to Seaham Marina to seek out Flamingo and Bar, a small independent health food café, or take in stunning views of the marina and North Sea from The Outlook, who's outdoor seating area will re-open from Monday 12 April.
Further along the coast at the woodland entrance to ancient Hawthorn Dene you'll the newly opened Palominos, a beautifully restored horse box serving up artisan jersey ice cream alongside freshly baked cakes and coffee.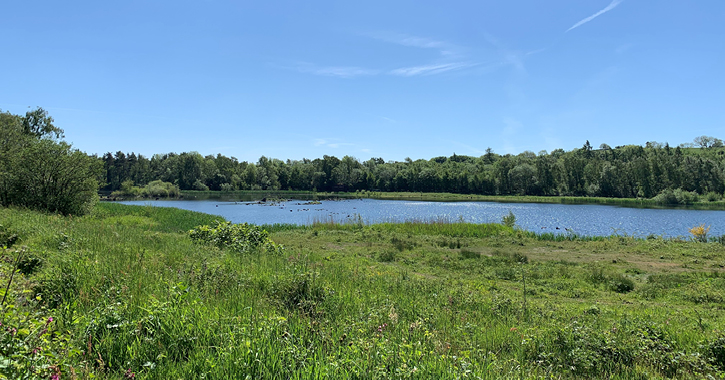 Durham Wildlife Nature Reserves
If peace and quiet is what you're searching for, head to Durham Wildlife Trust's Nature Reserves. You can enjoy peaceful strolls through beautiful landscapes, home to many different types of birds, mammals, plants and insects.
On the banks of the River Wear, on the outskirts of Bishop Auckland, Low Barns Nature Reserve is one of our region's most important wildlife sites, with grassland, woodland and wetland accessible footpaths to explore. At Rainton Meadows Nature Reserve you can spot over 200 species of birds and follow trails through the grasslands and woodlands with stunning views across the lakes and wetlands.
At both sites you'll find cafés offering takeaway drinks and snacks. Both cafés are open 10am – 4pm, Low Barns Café is open daily throughout school holidays, term time Wednesday – Sunday, and Rainton Meadows Café is open daily.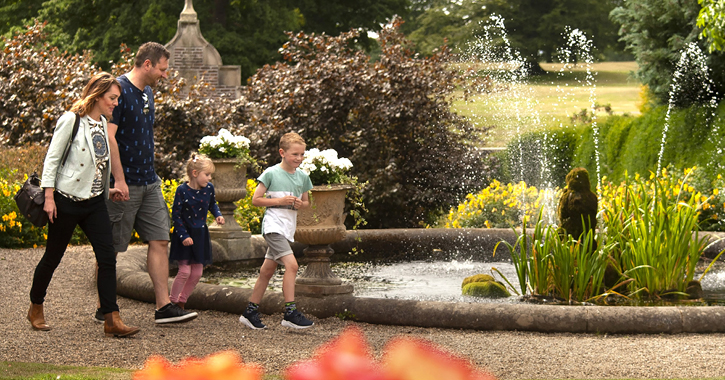 Raby Castle
Raby Castle's 200 acre deer park and medieval walled gardens are open every day from 10am - 4pm. Grab a drink to go from the Stables outdoor refreshment kiosk, see if you can spot the resident Red and Fallow Deer, and take in the beautiful springtime colours as plants and flowers burst into life in the castle's walled gardens.
Time your visit right and you may see the welcome sight of adorable new arrivals. Between May to July the resident female deer give birth. Visitors should always remember to show respect and keep a safe distance and keep dogs on leads.
All visitors are advised to pre-book their tickets before arrival.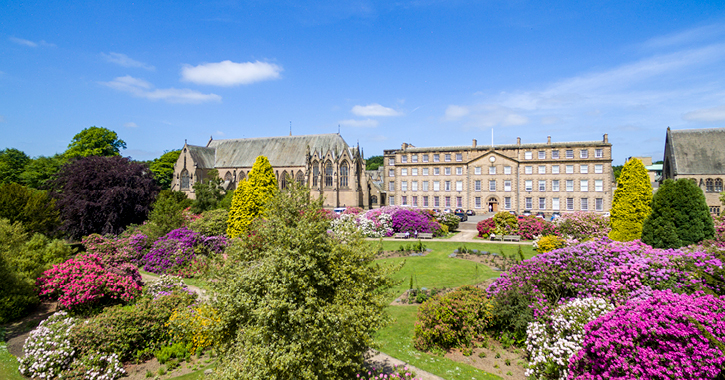 Ushaw - Historic House, Chapels and Gardens
On the outskirts of Durham City you'll find Ushaw - Historic House, Chapels and Gardens, a real hidden gem. The beautiful parklands and gardens are open daily from 11am – 4pm and has an on-site café, serving tempting takeaway snacks and drinks.
Follow the winding paths through ancient trees and beautiful flower beds, see if you can spot the unique wood carvings and amazing outdoor art exhibitions. And those with little ones will find lots of family-friendly outdoor activities and trails to enjoy during your visit.
When out enjoying Durham's great outdoors we are asking everyone to #lovedurham safely and always ensure you follow the countryside code – Respect, Protect and Enjoy.
If your location looks a little busy, try somewhere else - visit our dedicated walking in Durham and food and drink pages for more inspiration.
Related
0 Comments