As the temperatures drop, glistening morning frost arrives, and the first snow of the season covers the land, Durham's countryside and coast is transformed into a winter wonderland.
Winter may be the coldest of all the seasons, but if you wrap up warm and head out to explore Durham's great outdoors you'll be rewarded with spectacular sights and wonderful winter experiences.
We've picked five of our favourite winter wonders you can enjoy this winter across the county.
Dazzling Dark Skies
Durham's dark skies come alive during the winter season, which is regarded as the best time of year to stargaze. The crystal-clear nights offer wonderful views of the night sky above, and in the Durham Dales and North Pennines AONB and UNESCO Global Geopark you'll find some of the darkest skies in England.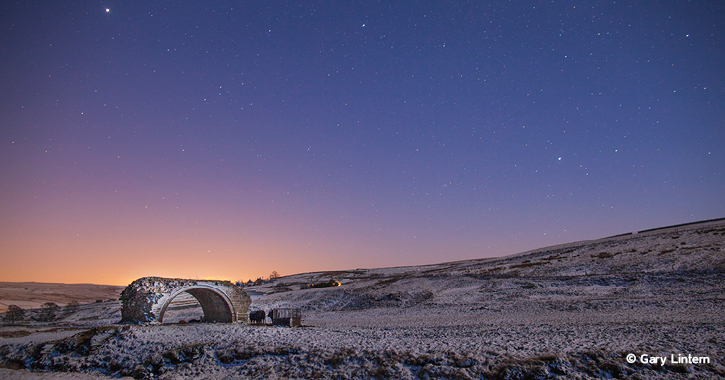 Across the North Pennines AONB you'll find 16 official Dark Sky Discovery Sites, more than any other part of the UK! 12 of which are in the Durham Dales.
Budding astronomers can also enjoy 'out of this world' events led by top astronomers at Grassholme Observatory, the state of the art observatory found on the banks of Grassholme Reservoir.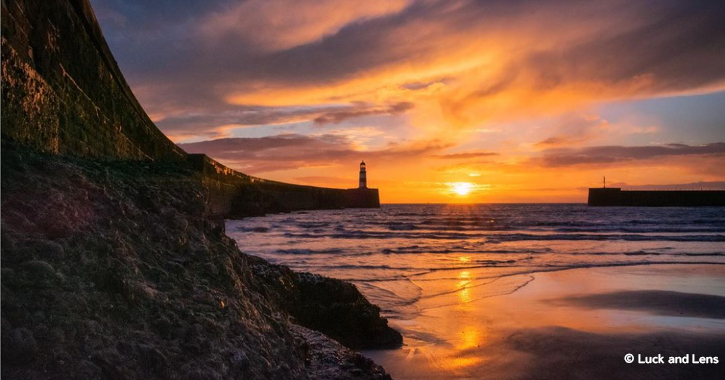 Seaside Sunrises
When it comes to jaw-dropping sunrises and sunsets – winter is the best time of year to enjoy those brilliant pinks, reds, and oranges. And along the Durham Heritage Coast you'll be spoilt for choice of spots to enjoy beautiful winter sunrise walk.
And as the sun rises later in the winter, you don't have to get up supper early to enjoy the magnificent sight of the sun rising slowly over the North Sea.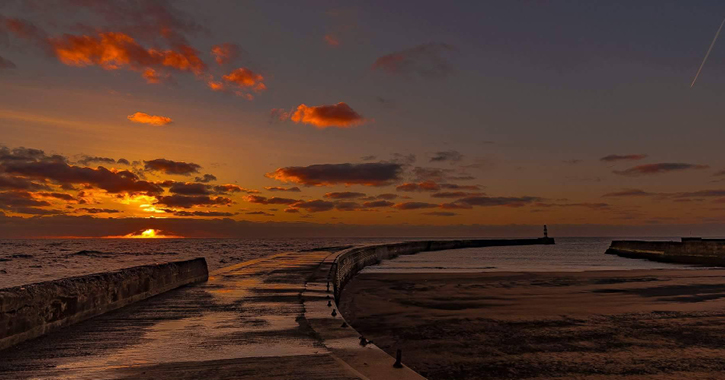 Did you know the colours you see in a sunrise or sunset are based on how much light enters and travels through the atmosphere? The crisp and clear winter air makes for better conditions for more vibrant colours, as the air is more clear and free from the dulling effects of pollution during this time of year.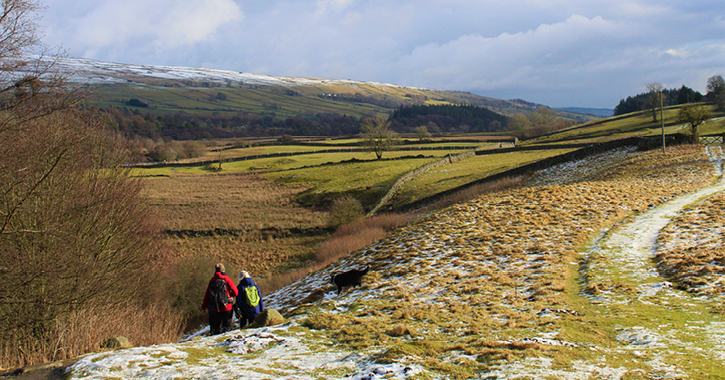 Winter Walks and Rides
Winter is a quieter time of year, making it a great time of year to wrap up warm, pull on those wellies and get some fresh air whilst on socially distanced walks and rides.
Across the county you'll find stunning hidden gems and breathtaking landscapes you can enjoy exploring away from the maddening crowd on peaceful walks and rides.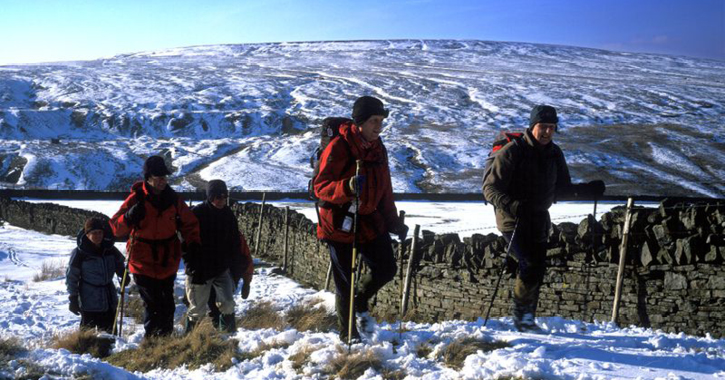 From family-friendly country parks like Hardwick Park, to challenging rides through Hamsterley Forest or hikes through the Durham Dales and along the Durham Heritage Coast. There's plenty of wide-open spaces to explore this winter in Durham.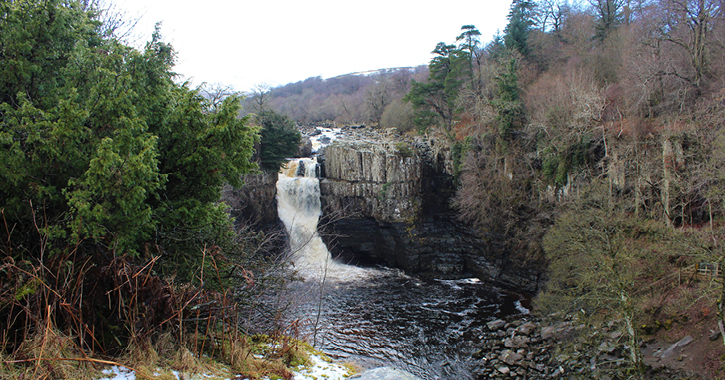 Winter Waterfalls
The Durham Dales is home to two of England's most spectacular waterfalls, and throughout the winter season you can visit both.
Millions of years in the making, both waterfalls are an incredible sight to behold. You can hear the mighty roar of High Force Waterfall before you even see it, and throughout winter you can follow the woodland walk to the base of this incredible natural wonder (open every day apart from Christmas Day).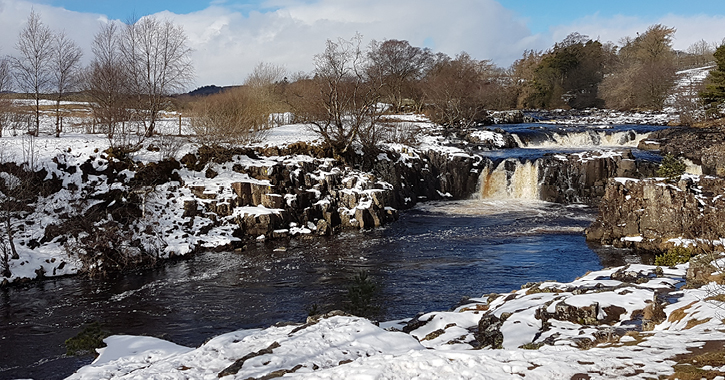 Only a short distance from High Force, you'll find the smaller (but still very impressive) Low Force Waterfall. You can visit each waterfall separately or take on the five-mile circular walk which connects both waterfalls.
Car parking is available at Bowlees Visitor Centre when visiting Low Force Waterfall and at High Force Hotel, which is just over the road from High Force Waterfall.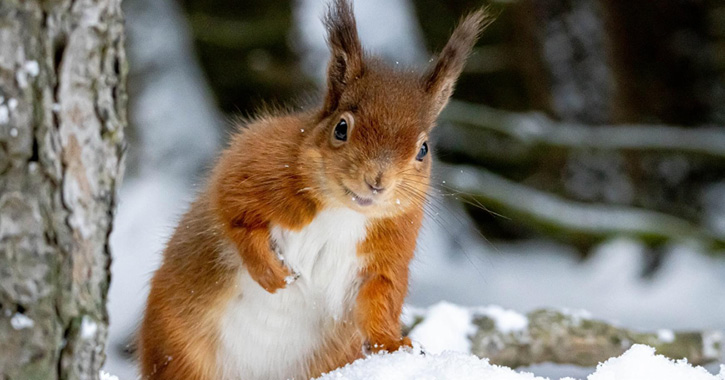 Wonderful Wildlife
Even in the deepest depths of winter there is life to be found and seen across Durham's countryside and coast.
Keep your eyes peeled as you explore the Durham Dales heather moorlands for fast-moving Red Grouse as they rocket skywards from their heather hiding place, or curious red squirrels who dart out to grab their winter nut caches. And as you walk along the banks of Derwent Waterside Park you'll be able to spot many wildfowl including Greylag Goose, Mallards, and Goldeneye ducks.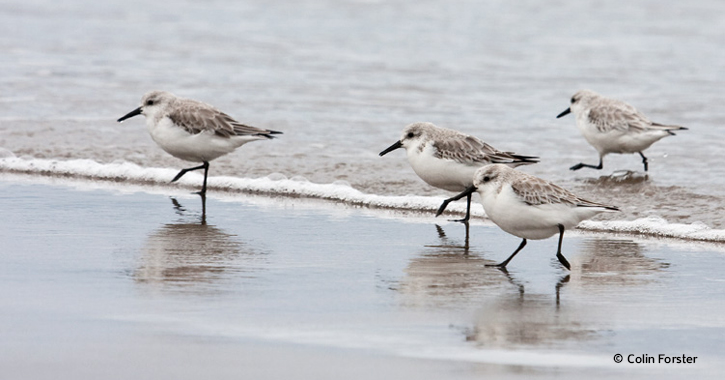 Along the Durham Heritage Coast Sanderlings can be spotted throughout winter and Short-eared Owls can be seen hunting in the daylight. Winter is when most female grey seals haul themselves ashore to give birth, so maybe lucky enough to spot a seal pup.
Be sure to watch from a distance and do not approach seals on the beach. A healthy seal should be left well alone, however, if you see a seal that may be abandoned, thin or ill, then call British Divers Marine Life Rescue for advice on 01825 765546.
Related
0 Comments