Across Durham City you'll find an amazing collection of award-winning museums and attractions just waiting to be explored…
Whether you are looking to enjoy the best of North East art in the heart of Durham's World Heritage Site or planning an invigorating stroll through an exotic garden, Durham University's visitor attractions have something special to offer you this winter.
No matter what the season you'll find wonderful plant-life from across the globe to admire at the Botanic Garden. Open daily from 10am to 4pm, come along and lose yourself in the natural beauty of this 10 hectare city centre oasis.
Explore the many different natural areas, where exotic plants and hidden artworks can be found around every corner. Pick up a family friendly Winter Wonderland spotter sheet and see what you can discover as you walk through the garden throughout November and December.
Step back in history and take a tour around Durham Castle, part of Durham's UNESCO World Heritage Site. Experience tales from 1000 years of living history and let the friendly and knowledgeable castle guides take you into the heart of one of Durham's most remarkable historic buildings.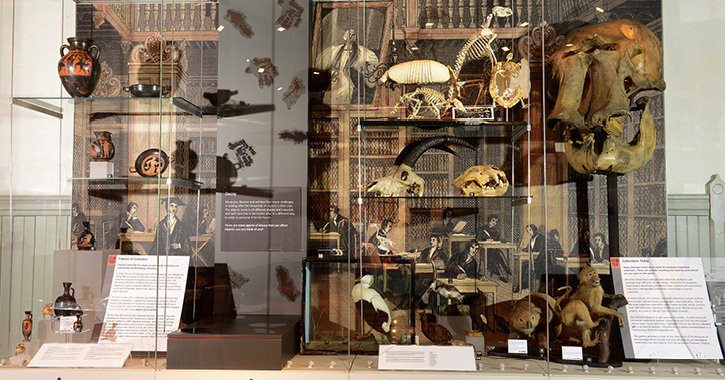 Explore 10,000 years of Durham in the permanent displays of the Museum of Archaeology at Palace Green Library, filled with collections which range from the prehistoric to the post-medieval.
In 2016 and 2017 archaeologists explored the site of an old cinema, snooker hall and garage in Durham City. The excavations on Claypath revealed evidence for 2,000 years of everyday life on the site, ranging from an Iron Age burial, through medieval rubbish pits to the city's 18th century street-front. Find out more at the museum's new exhibition - 2000 Years of Life at 18-29 Claypath.
Get up close to ancient Egyptian mummies, Japanese samurai weapons, stunning Indian jewellery and more at the Oriental Museum - the North of England's only museum devoted entirely to the art and archaeology of the great cultures of Northern Africa and Asia.
Throughout the festive season you'll find fabulous drop-in family-friendly activities to enjoy at the Oriental Museum. From making your own galloping horse puppets to little dragons under 5s group and making your own Christmas decorations. The museum also offers weekly dementia-friendly art workshops every Wednesday. The free art sessions are a great way for people living with mild to moderate dementia and their carers.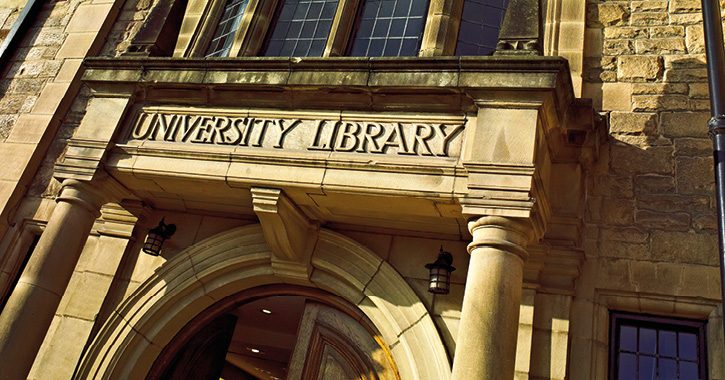 Explore Durham University's special collections spanning millennia, and treasures from around the world at Palace Green Library.
Don't miss Norman Cornish: The Sketchbooks from 16 November - 23 February, which celebrates the centenary of the birth of the renowned Durham born artist. For the legendary Pitman Painter Norman Cornish, sketching was second nature. This exciting new exhibition showcases his previously unseen sketchbooks, which focus upon his observations of life, landscapes and family to reveal the inner artistic processes behind some of his most iconic works. Alongside the exhibition there's a range of arts events to enjoy, from children's workshops to poetry workshops and even a sketching pub tour.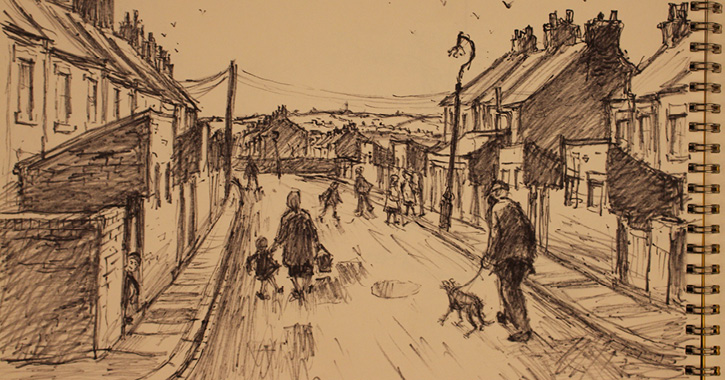 Don't forget about your Christmas shopping. See the amazing range of unusual gifts available at our shops at the Botanic Garden, Palace Green Library and the Oriental Museum. And if you are feeling creative, look out for our programme of adult art workshops at the Oriental Museum where you can make your own presents.
Click here to discover more about Durham University's attractions >>
WIN a two luxury two night getaway to Durham >>
Enjoy a two night stay in the red five star Seaham Hall, boutique hotel and spa. Plus a host of exciting activities to enjoy at Durham's top historic attractions including Beamish Museum, The Bowes Museum and Durham Cathedral.
Related
0 Comments