One of the key things that makes Durham special are our people.
As part of VisitEngland's English Tourism Week we are shining a light on some of the brilliant people behind Durham's unique tourism experiences and distinctive products, which make Durham a fantastic county to visit.
Richard Darlington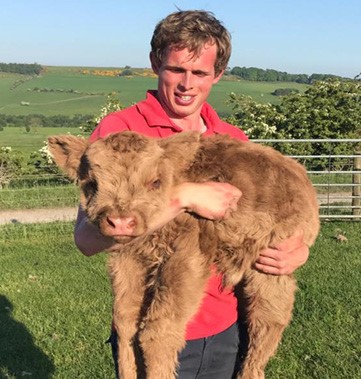 The hardworking Hall Hill Farm shepherd and farm guide was crowned Durhamn's Tourism Superstar in 2017 for always going the extra mile to give visitors a memorable and immersive experience.
Richard is passionate about the importance of diversification and introducing new activities to keep visitors engaged. He introduced 'Sheep Racing' at Hall Hill Farm, which continues to be one of the most popular daily events and in 2015 launched 'Lambing Live', an annual event which streams the farm's maternity ward in Spring to keep visitors connected 24/7.
Jessica Tomlinson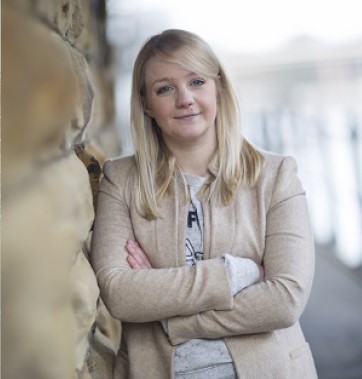 At just 25, Jessica made the move from peptides to gin production and took on the role of Head Distiller at Durham Distillery, traditionally a male-dominated role and making it her own.
Since joining Durham Distillery in 2014, Jessica has helped the company go from strength to strength, seeing the company's products distributed nationwide. 2018 is set to be another milestone year as the distillery relocates to Durham City Centre to increase production of its gin and vodka brands, as well as start production of the first whisky to come out of the North East of England!
Originally from Hexham, whilst studying chemistry at Edinburgh University Jessica worked as a steward on the East Coast Mainline, regularly passing through Durham on her travels. Now, she's about to make history in the cathedral city.
Bernard Nausner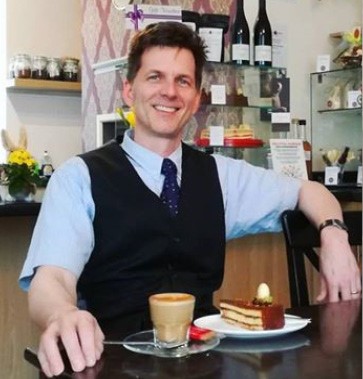 In Durham we are proud to say we are home to the North East England's only authentic Viennese Coffee House; Kaffeehaus Amadeus thanks to Bernard Nausner.
Bernard was born in Vienna and moved to the UK in 2003. After working as an academic for several years, he became an entrepreneur and set up the beautiful Kaffeehaus Amadeus four years ago. This quaint coffee house gives visitors a taste of Austria in the Durham Dales and also offers unique coffee workhops, music events and even German conversation afternoons.

Alexander Iles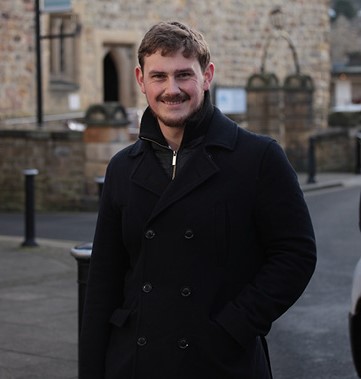 Alexander created Iles Tours in March of 2012 in a blizzard! Safe to say the tour wasn't a success due to the weather, but Alex didn't let that dampen his spirts, as today Iles Tours is nearing its sixth year of trading. Iles Tours is now one of North East England's top tour guide companies, which is no mean feet seeing as Alexander did not start his working career in the tourism industry and he has no formal tourism qualifications.
Every product and tour Alex leads is designed to fill visitors with a passion for the North East, especially Durham and he enjoys seeing visitors fall in love with Durham's culture and the stunning landscapes.
Niall McKay-Mount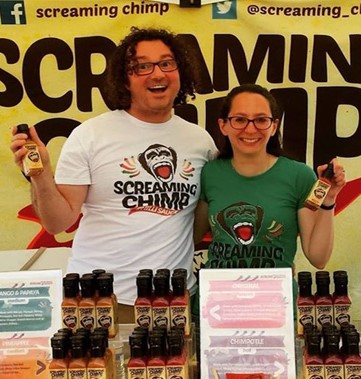 Niall always had a passion for cooking, so when an old friend kindly gave him some chilli seedlings, which grew big and produced lots of chillies, he knew what he had to do. Using home grown chillies and as many locally sourced ingredients as possible, Niall set about developing his sauces into the mouth tingling range of Scream Chimp Chilli Sauces we have today.
That serendipitous moment of what to call the company, came along when visiting friends in Spain, while teaching their children how to blow on a blade of grass between two thumbs to make that strange noise we all know, one of the children remarked "that sounds like a screaming chimp" and the rest is history…. Scream if you want to go hotter!
Nowadays Mr Screaming Chimp and Mrs Chimp can be found making batches of chilli sauces from their kitchen at home in Durham to keep up with demand and have even branched out to creating beef jerky and chilli chocolate!
Keith Bell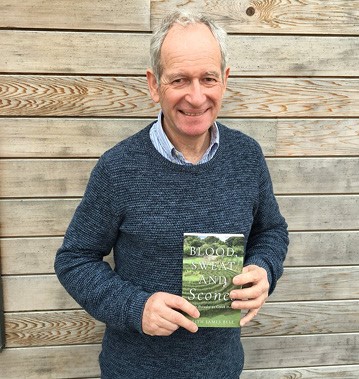 Keith and Maggie Bell purchased Crook Hall and Gardens in 1995 as a family home. Since then their beautiful home has been transformed into a stunning garden oasis in the heart of Durham City.
Keith and Maggie's love of Crook Hall meant they wanted to share their beautiful home and in 1996 they purchased the meadow in order to open to the public. The meadow was cleared and the maze was planted to create a central feature to the gardens for families to enjoy.
Opening Crook Hall and Gardens proved a massive success, so much so that in 2015 they expanded it further by adding a new entrance and Garden Gate Café. Some of the original visitors from the early days may remember the entrance as a garden shed!
Keith has recently written anecdotal stories about his journey from buying Crook Hall & Gardens in his latest book, Blood Sweat and Scones, which is available to buy now in the Crook Hall Garden Gate Café.
Alex Jackson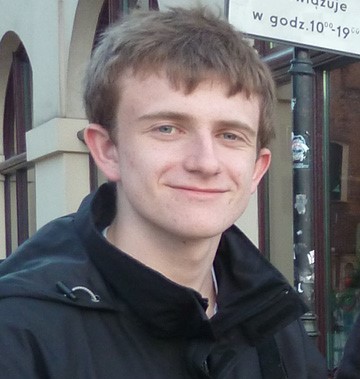 Alex was so passionate about Durham and keen to share his love of our county that he founded Prince Bishop Tours, a walking tour company in 2017.
What makes Alex different is he's not your usual businessman, his office is his bedroom and his uniform is whatever he throws on that morning! Alex always ensures that his walk away with the same fascination for Durham that he has and best of all as a local lad, he knows all the nooks and crannies off the beaten track to give guests the chance to see another side to Durham that only few and far between know about.

Doug Steen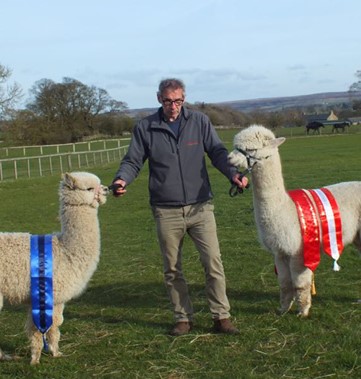 Doug and Samantha Steen have been developing their Alpaca Farm; Teesdale Alpacas in the Durham Dales since they first bought some 'pet' Alpacas in 2007. Doug works with a network of other breeders to share his expertise and advice to help others and grow this unique visitor experience, always putting the welfare and health of their beautiful Alpacas at the forefront of all activities.
Teesdale Alpacas even make their own Alpaca products and garments for visitors to purchase their very own Alpaca Fleece to take home. For those visitors who want to experience the Durham Dales in an exciting and unique way, why not join Doug on an Alpaca Trek across the stunning Durham Dales.
Jonathan Ruffer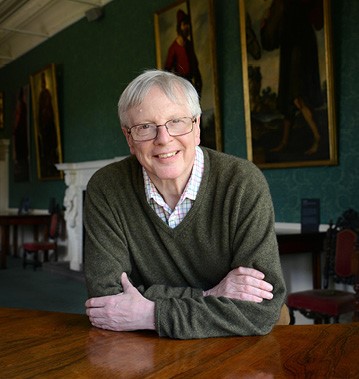 Jonathan Ruffer, read English at Cambridge, trained as a barrister, and then moved into the investment world. In 2012, he purchased Jacob and His Twelve Sons, a series of paintings by Spanish master Francisco de Zurbarán, as well as 900 year-old Auckland Castle, Bishop Auckland, where they have been housed for more than 250 years.
Determined to keep the paintings for the people of the North East and to allow them access to the Castle, which had previously served as a private palace for the Prince Bishops of Durham, Jonathan established The Auckland Castle Trust. The charity, now known as The Auckland Project, is currently working to create an arts, faith and heritage destination of international significance in Bishop Auckland, with Auckland Castle as its centrepiece.
The first new attraction, the UK's first gallery dedicated to Mining Art, opened in October 2017, with the Auckland Tower welcome centre opening this July and redeveloped Auckland Castle in December. This will be followed in 2019 by two further UK first's – a Faith Museum and Spanish Art Gallery.
Janet Coghlan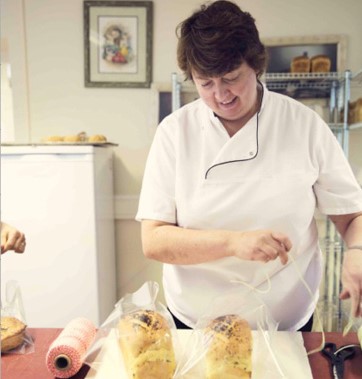 If you're looking for the quintessential English Tea experience while visiting Durham, then look no further than Coghlans of Barningham, a small artisan producer based in the beautiful Teesdale village of Barningham close to Barnard Castle.
Nestled in the stable and coach house of the beautiful English Stately Home of Barningham Park, the classical tea rooms are led by Janet Coghlan, who has over 30 years hospitality experience including pervious work in large Country Estates and 5 star hotels across the UK and Europe.
Guests sip loose leaf tea strained through silver tea strainers in bone china tea cups and enjoy some of the finest pattisserie, delicate scones and fancies, made on the premises in Coghlans artisan bakery. The classical bakery makes breads in the traditional style using no additives preservatives or artificial flavourings and also bring to life forgotten recipes.
Related
0 Comments