Trips to the pub are back on, with food and drink allowed outdoors only, offering many of us the long-awaited chance to catch up with friends and family over a refreshing drink and tasty pub grub.
To help make your next beer garden visit extra special we've picked some of Durham's most picturesque pub gardens, from relaxing riverside terraces to stunning seaside spots and an historic inn with views of the spectacular Durham Dales countryside.
Whether the sun shines or you have to wrap up warm, scroll down and let us help you decide where you'd like to enjoy your next outdoor tipple or two…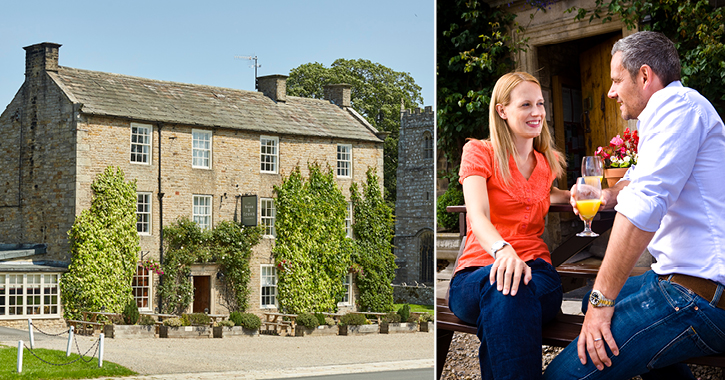 Nestled in the heart of the spectacular Durham Dales countryside you'll find the Rose and Crown, an 18th century coaching inn found in the picturesque village of Romaldkirk.
The Rose and Crown's dog-friendly outdoor area is the perfect place to enjoy a well deserved drink after a long countryside walk, with a fantastic selection of local real ales on offer alongside award-winning food made from the best local produce and ingredients.
Outdoor food and drink is available Fridays, Saturdays & Sundays from 11am-5pm with lunch served from 12pm-2.30pm. However the outdoor offer is weather dependant, so we advise to contact The Rose and Crown before visiting to check opening times.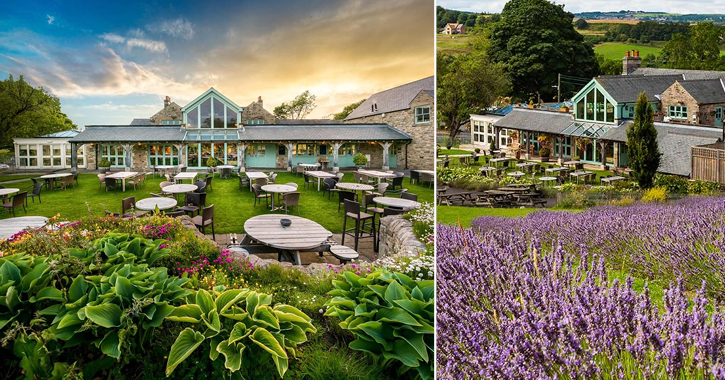 Tucked away in the stunning Vale of Durham countryside, Black Horse Beamish boasts sweeping views across Beamish valley, beautiful 37 acre lavender field and woodland. Dating back to the seventeen hundreds, the 300 year old pub is steeped in history, which was originally a large cottage and was transformed into a pub around 1850.
Enjoy fresh seasonal food and delicious drinks on the roof terrace or pretty beer garden as you soak up the surrounding views. You will also find a children's play area to keep the little ones entertained. Pre-booking is essential.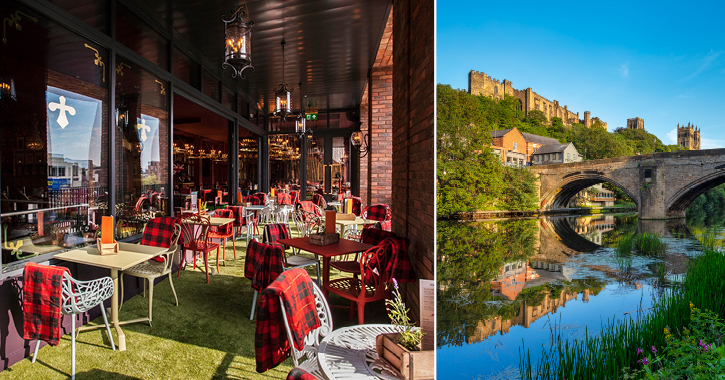 Positioned overlooking the River Wear in the heart of historic Durham City, Cosy Club's outdoor terrace offers breathtaking views of the city below and Durham Cathedral and Castle World Heritage Site. You can pre-book a table to make the most of that world-famous city peninsular view on the Cosy Club's website >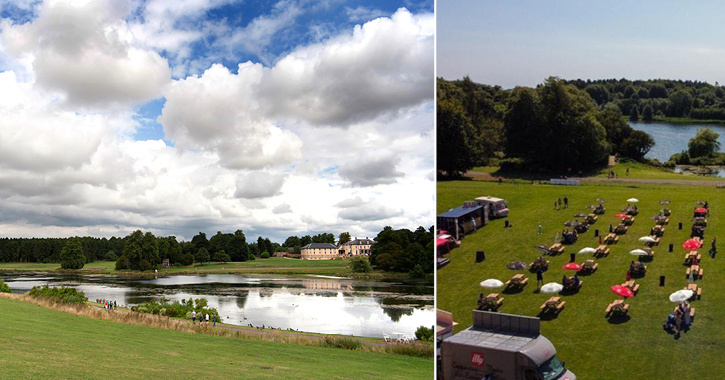 Home to the county's biggest beer garden, Hardwick Hall Hotel promises another summer of outdoor fun for all the family.
The grounds of the hotel have once again transformed into a huge outdoor food and drink area, serving up delicious drinks and mouth-watering street food alongside children's entertainment. Visitors can sit back, relax and soak up the stunning view of Hardwick Countryside Park whilst enjoying tempting food and drink. The beer garden is open 7 days a week, with no pre-booking necessary.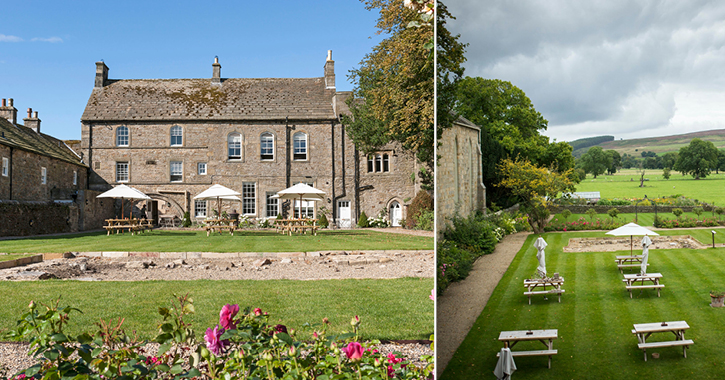 Lord Crewe Arms
Escape to the country and enjoy delightful 'back garden bar bait' and flavoursome locally produced refreshments at the Lord Crewe Arms. Savour the view of surrounding moors and rolling fields from the Lord Crewe's sheltered courtyard beer garden, which was once the site of the cloisters of medieval Blanchland Abbey. Outdoor tables are available to book daily.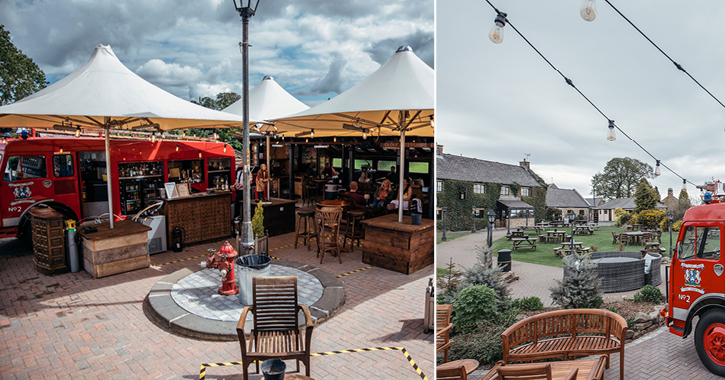 Hidden in a rural corner of the Beamish Valley is South Causey Inn, where every day (and no matter the weather) you can enjoy delectable food and drink at the inn's amazing outdoor Hotspot cocktail bar.
This incredible hidden gem bar is made from a fully refurbished 1960s Bedford TK Fire Engine, converting it into a unique, state of the art bar serving cocktails made from home-distilled gins and homegrown botanicals from the onsite gardens. Walk in's are welcome, with lunch and dinner served from 2pm until 8.30pm every day, with last orders for drinks at 10pm.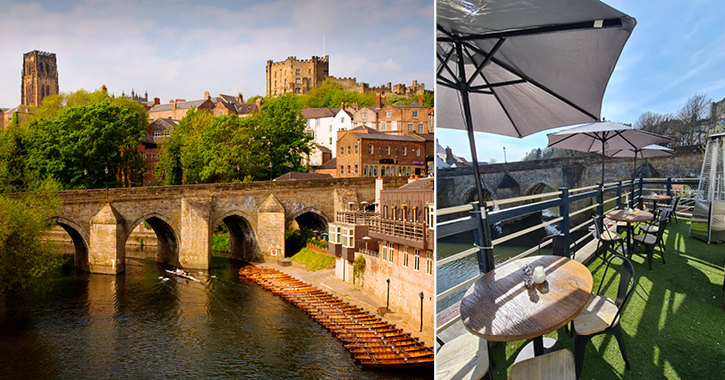 Situated along the edge of the River Wear in Durham City is The Boat Club, a popular cocktail bar offering fantastic views of historic Elvet Bridge and the river below. Soak up the sunshine, admire the local wildlife and watch the world go by from The Boat Club's outdoor terraces and heated beer garden. Open every day from 9am.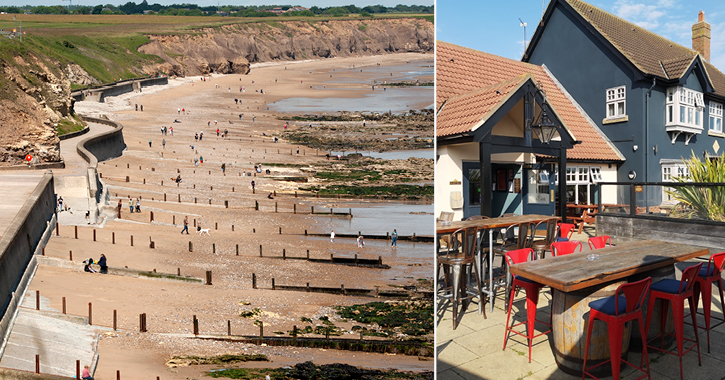 The Crow's Nest
Perched on Seaham sea front, overlooking the Durham Heritage Coast's beautiful beaches is The Crows Nest pub, which offers wonderful panoramic views across the dramatic North Sea from its outdoor seating area. Food and drinks are served daily from the pub's seaside patio and covered outdoor booths. Pre-booking a table is advised.
To view more tasty places to visit in Durham including #tastedurham award-winning restaurants, eateries and attractions check out our dedicated food and drink page.
Related
0 Comments