From family-friendly shorter walks for those little legs, to more challenging cycle rides and moorland hiking trails – we've picked eight lesser known walking trails and cycling routes that all ages and abilities can enjoy any time of the year.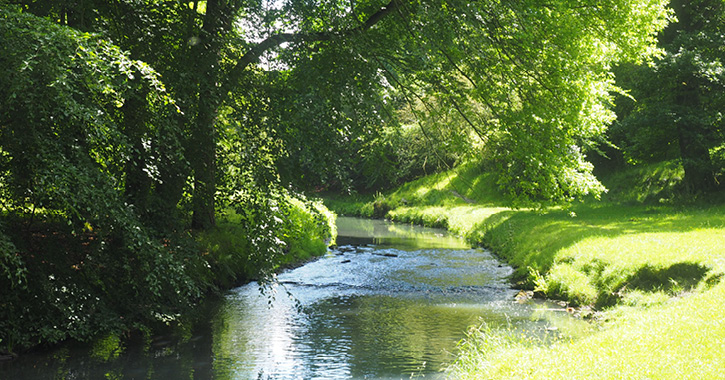 This 4.3 mile route between Bishop Auckland and Spennymoor is a great place to enjoy a relaxing walk and bike or horse ride. The former railway line passes through charming countryside, including land which was once part of the Bishop's Park.
Along the path you'll be able to spot beautiful fauna and flora amongst remnants of the county's historic railways.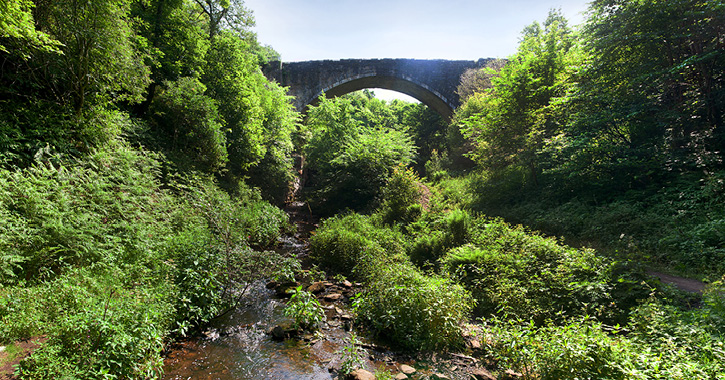 Explore woodland paths lined with wildflowers as you follow routes along the historic railway line. Along the way you can take in views of the ancient valley below and Causey Arch - the world's oldest surviving single arch railway bridge.
With streams to plod in, wide accessible signposted footpaths, beautiful picnic spots and plenty of spaces to explore – Causey Arch is the perfect spot for a family day out.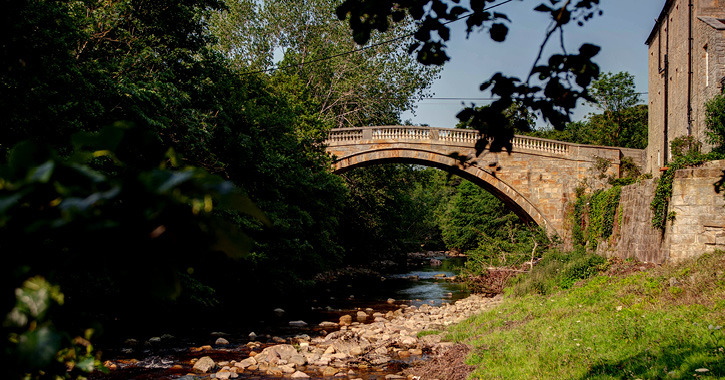 Greta Bridge to Brignall Banks walk
'O, Brignall banks are wild and fair, And Greta woods are green, And you may may gather garlands there, Would grace a summer queen' – Sir Walter Scott, 'Rokeby' 1813.
Follow in the footsteps of historic poets, artists and writers as you explore pastureland and thepeaceful wooded glen alongside the River Greta.
Greta Bridge was once a major stop for 17th and 18th century travellers on the busy coaching route between London and Scotland - Charles Dickens is said to have spent his first night in Teesdale here. Many artists were inspired by the beauty spots surrounding Greta River including Turner, Cotman and the poet Sir Walter Scott.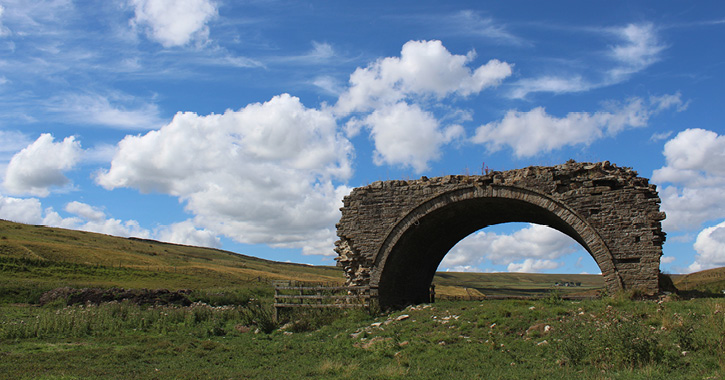 Rookhope fields and fells walk
Discover the incredible history and nature of the Durham Dales, in and around the former lead mining village of Rookhope.
Choose between the shorter 3 mile or more strenuous 5 mile trail which takes you through the spectacular Weardale moorland, riverbanks and pasture fields teeming with stunning fauna and flora.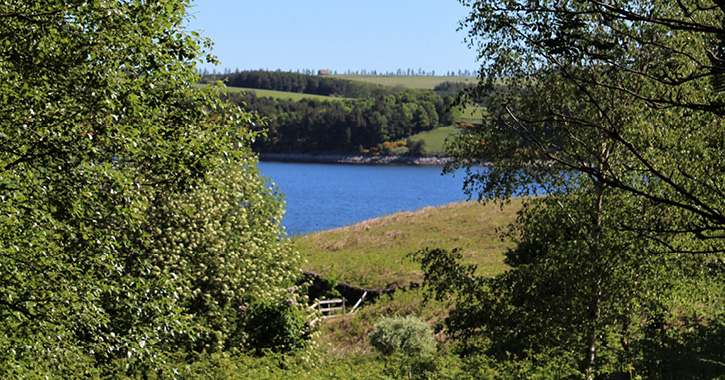 St Johns Chapel to Edmundbyers cycle route
This challenging circular cycle rides is filled with spectacular views from start to finish. The strenuous 32 mile route has plenty of up hill climbs and long decents, passing through many picture-perfect Durham Dales villages such as St John's Chapel, Stanhope and Rookhope – great pitstops to refresh and refuel).
Don't miss the view of Derwent Reservoir from Pow Hill Country Park.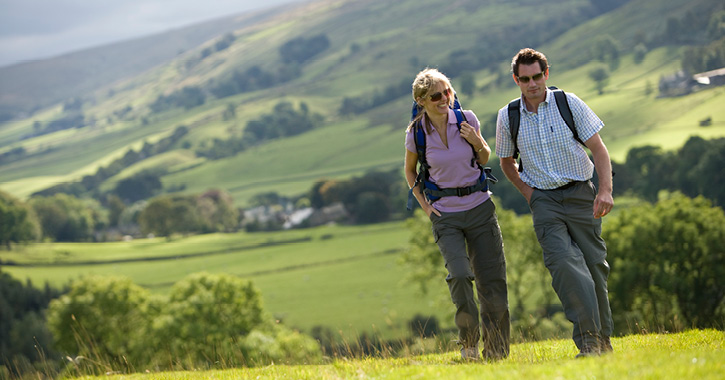 Take in the spectacular views of the Durham Dales and North Pennines AONB's upland hay meadows on this airy hike across the high Pennines moorlands, with Balderhead, Blackton and Hury Reservoirs providing the backdrop.
Choose from an easy stroll around Hannah's Meadow Nature Reserve or take on the more challenging terrain on the south side of the reservoirs along the Pennine Way.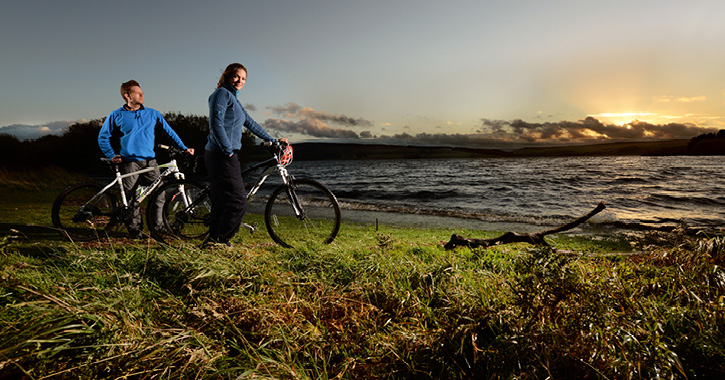 The 9.7 mile Waskerley route passes through the varied landscapes of the Durham Dales and Vale. This route, suitable for both walking and cycling promises amazing views throughout the full trail.
Jounrey through the exposed heather moorland of the North Pennines, be amazed by the impressive 46 metre Hownsgill Viaduct, and don't miss the Rowley Station Picnic Area, where this famous station once stood before it made it was dismantled and rebuilt at nearby Beamish Museum.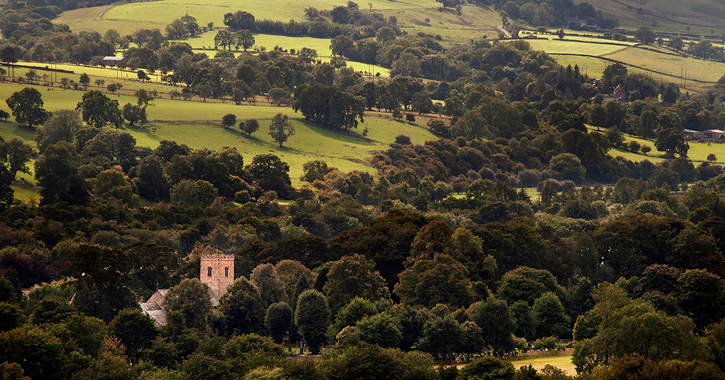 Wolsingham to Tunstall Reservoir walk
Explore and enjoy the beautiful countryside surrounding Wolsingham –an official 'Walkers are Welcome' town. The 8 mile circular walk begins in the centre of Wolsingham, and travels through Waskerley Beck valley to Tunstall Reservoir.
For a shorter walk head straight to Tunstall Reservoir where the circular route will take you around around Tunstall Reservoir and through the ancient Backstone Bank Wood.

As always we are asking all visitors to #lovedurham safely and be responsible when exploring Durham's great outdoors. Plan ahead by checking what facilities are open, and always follow the countryside code. This ensures everyone gets to enjoy the countryside, whilst respecting local people and helping to protect the local environment and animals.
Related
0 Comments