The Family Adventure Project got wet, wild and back to nature in Durham as they took on some of the challenges from our 20 wild things to do with the kids in Durham guide. Here's a glimpse of what they got up to…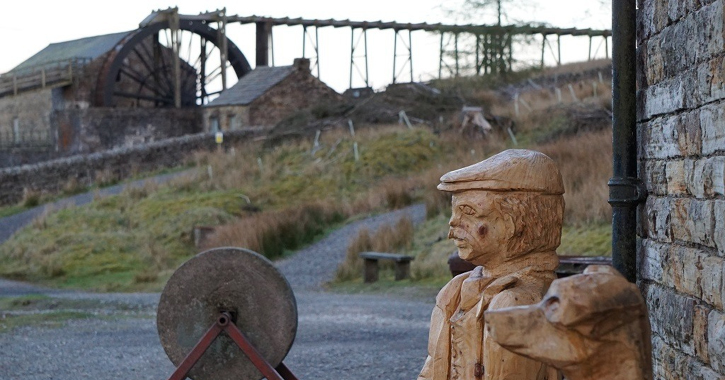 Staying at Killhope the North of England Lead Mining Museum.
Killhope is an unusual place to rest your head. It is one of 17 Dark Sky Discovery Sites in the North Pennines AONB, an area with the most 'Dark Sky Discovery Sites' than anywhere else in the UK.
There are on site yurts, but it's not glamping. There's an exhibition but it's not sightseeing. Instead it's an immersion into history and nature.
Killhope Museum is a great option for anyone who would like to sleep under the starry sky without having to put up a tent. There are three yurts available for overnight accommodation. The cost is £60 per yurt for Plover and Curlew and the accommodation comes with BBQ area and novel pizza oven attachment.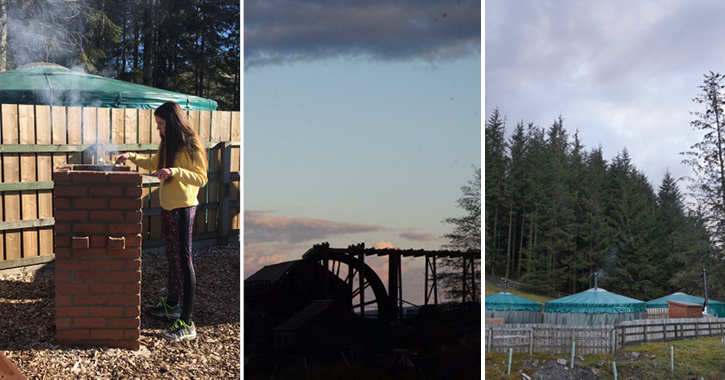 We join Killhope guide Sue Pidd on our first morning to help feed Killhope's famous red squirrels. "It's actually breeding season now; the kittens from the first litter should be coming out and about," says Sue.
The girls empty the feeders, scattering the black sunflower husks onto the ground. Feeding squirrels is just one of the activities on a fun, downloadable map of 20 Wild Things to Do in Durham. Download one before you go if you have kids.
On the way to the mine we bought Taste Durham award-winning food from Bradley Burn where the Stephenson family run a dairy farm.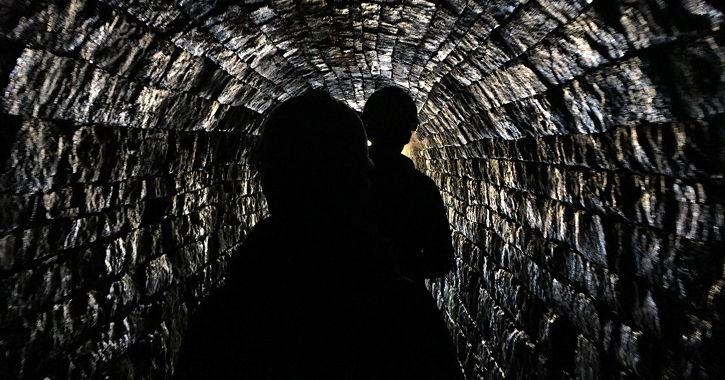 We put on wellies and hard hat for an underground adventure with our guide Bridget. In the mine where the WB Lead Company first began digging in 1853, tunnels are narrow (about the width of a pony, not-so coincidentally) and tours are intimate and geared at the kids.
We walk where the Dales ponies used to tread, avoiding splashing the person in front as much as we can. It's slimy and very dark, winding back a mile into the hillside. At its peak there were 120 miners working here. This was one of the most productive and rich lead mines in the country in the 1870's. Yet its success was short-lived; by 1910 it was shut.
Bowlees Visitor Centre
Bowlees Visitor Centre is a characterful former methodist chapel, where over coffee in the excellent Ford Kitchen cafe, volunteer Mark Tyler briefs us on an afternoon's walk. He tells us about the unique wildlife and fauna flourishing in this part of the Durham Dales and gives us an illustrated card to help us spot common and rare flowers, as well as a map.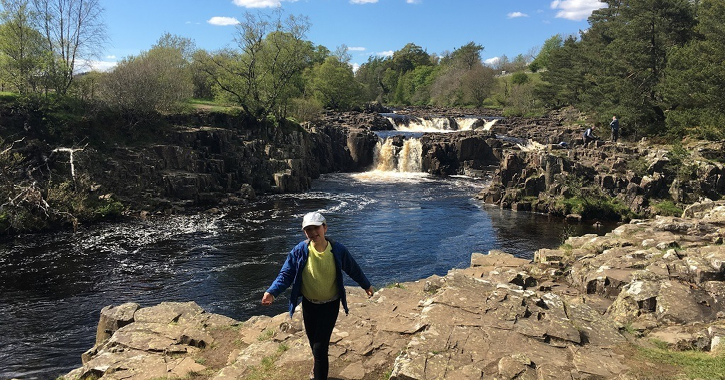 Our walk is leisurely and sunlit, winding upstream by the side of the water. We stop to view Low Force, stoop to smell and touch juniper and globeflowers near the riverbank. (Like buttercups but bigger and less common.) At a natural viewing area we enjoy the might and rush of High Force waterfall as it plunges onto dramatic layers of sandstone and limestone.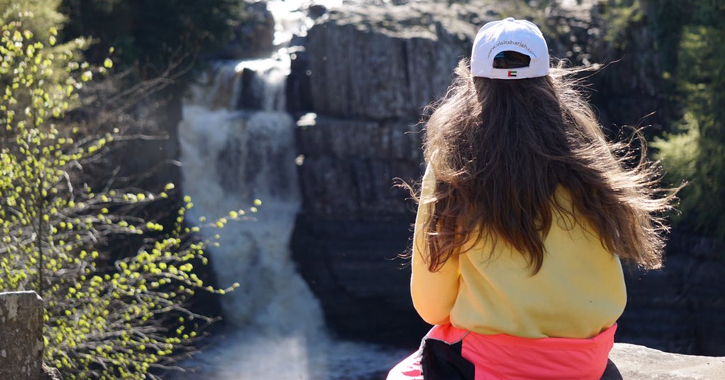 In 2003 the North Pennines Area of Outstanding Natural Beauty became the first area in Britain to be awarded the status of a UNESCO Global Geopark. It is a unique limestone region filled with meadows, woods, and farmland.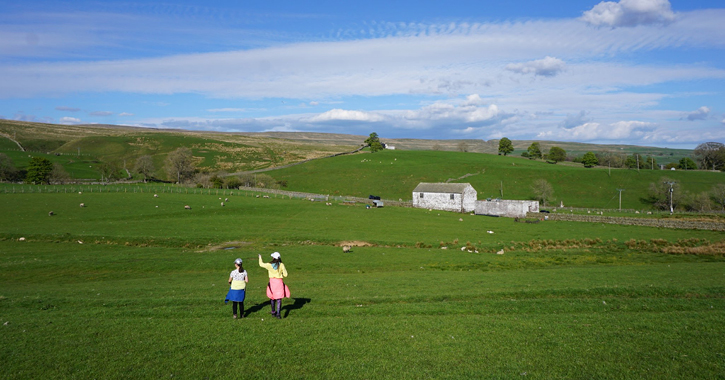 Raby Castle
For anyone with a bit of imagination, the diversity of nature is evident in the hedges at Raby Castle. The huge English Yews planted 300 years ago resemble massive green puffs of cloud and a favourite activity of the gardeners is to challenge children to spot different animal creatures. We pick out dolphins and mermaids.
Raby Castle is worth a whole morning; we play boules and quoits and venture into the deer park to watch herds of cattle graze alongside the deer.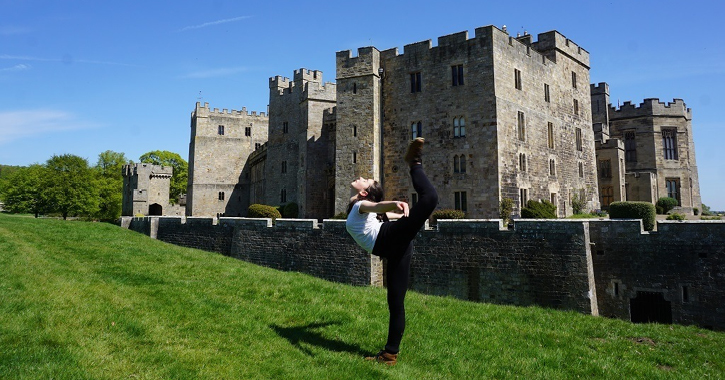 Read the full blog on The Family Adventure Project's website.
Read the full Family Travel Collective blog series on our website.
*All images kindly provided by The Family Adventure Project.
Related
0 Comments