Durham isn't most likely the first place to spring to mind when thinking of a family holiday in the UK. And while more visitors head over the North Pennines to the neighbouring Lake District, Durham has so much to offer.

After spending a week in Durham during the school holidays we all left feeling utterly spellbound – and managed to explore the coast, the countryside, the city and the Pennines – no mean feat in just under a week. What we discovered was a wealth of breath-taking landscapes, welcoming people, delicious food and so many family-friendly activities.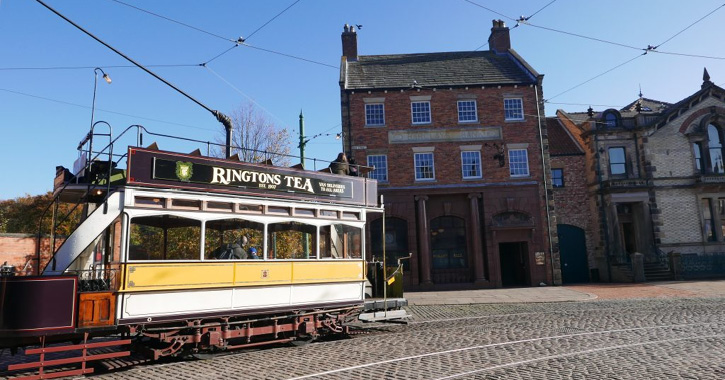 Spend a day at Beamish – The Living Museum of the North
As soon as we stepped onto the grounds of Beamish Museum, Monkey started jumping up and down with excitement. "Look! Look!" he squealed as an open top tram came trundling down the road. It was the first of many fantastic trams and buses we would spot and ride throughout the day.
Beamish isn't a traditional museum and mostly all of it is outside where all staff and volunteers are dressed in traditional costumes (made on site) from the different eras ranging from 1820 to the 1940s – and it's wonderful to see. They are all extremely knowledgeable about the region's heritage, the history of the buildings as well as the objects from the time.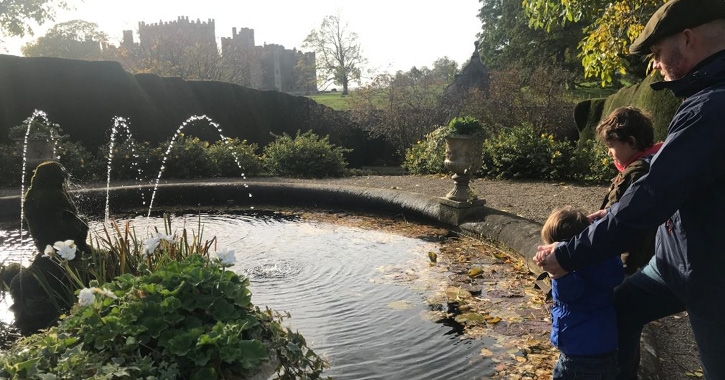 Wander the secret gardens at Raby Castle
We couldn't believe it – we were the first visitors to pull up the driveway to the entrance of Raby – an impressive medieval castle set amongst unspoiled rolling landscape in the Durham Dales. With its history dating back nearly 1000 years, Raby Castle was built as a fortress by the mighty Nevill family.
Taking part in an activity trail, it was a great way for the family to really cover every inch of the gardens which had plenty of different nooks as well as water features, rose gardens, formal lawns and a heather and conifer garden. The kids really enjoyed having the freedom to run about. And what was rather spectacular was seeing the castle looming large in the distance from every angle.
We walked around the castle's deer park and stopped to watch a huge herd of Raby deer that were grazing. Such magnificent creatures, this truly was a treat – and one you can experience, too, as there are several hundred Red and Fallow deer on the Raby estate.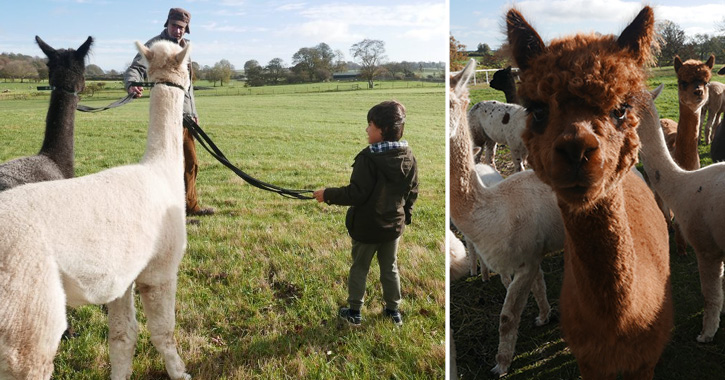 Walk with alpacas in Teesdale
Nestled in the picturesque Teesdale countryside near Barnard Castle, and off-the-beaten-track is an alpaca farm run by Doug and Samantha. Not only is Teesdale Alpacas producing a whole range of products from alpaca cloth such as pashminas and teddy bears, but they're also running alpaca treks for small groups.
We loved listening to Doug and his passion for these wonderful creatures. He even admitted to us that his whole life took a different course after he Googled alpacas because he thought they are cute. He gave up his career, purchased the land in Durham and brought his first alpaca. They now have over 60 and each and everyone has a name that Doug remembers. Remarkable!
We went on a short stroll with a couple of alpacas who both had headcollars and were delighted by their calm temperaments. Doug also allowed us to feed a few them out of our hands and took us to see the alpaca babies – who even Monkey admitted, were extremely adorable.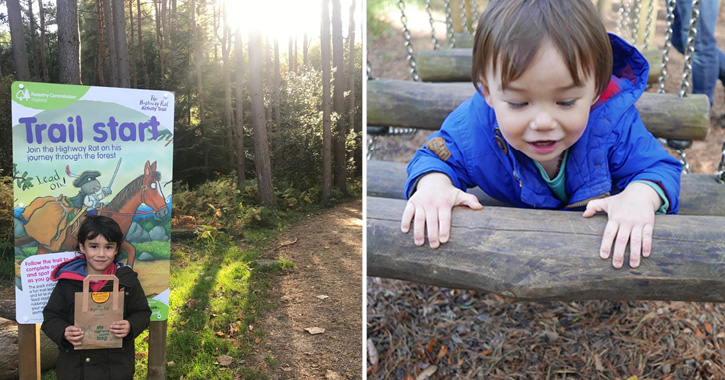 Play Vikings and follow The Highway Rat trail at Hamstelrey Forest.
If you're an outdoors type of family – then you'll love Hamsterley Forest as much we did. It is the ultimate paradise for all outdoor enthusiasts. And the best thing? There's plenty to do even with young children.
Part of the Forestry Commission, Hamsterley Forest has biking and walking trails, horse riding routes, geocaching and plenty of opportunities to spot wildlife. But for the kids, it's all about the Viking Wildplay trail, which is also pushchair friendly. The children loved clambering on all the different obstacles and there was so much to enjoy it was difficult getting them to leave.
Hamsterley Forest has several Julia Donaldson-inspired trails including their lastest Gruffalo orienteering walk. We opted to do The Highway Rat Activity Trail. With our sheet in hand, we spent a good hour walking the 2.5km through Hamsterley Forest to search for all the characters. It was a great way to be able to enjoy the autumnal ambience and colours of a splendid natural playground.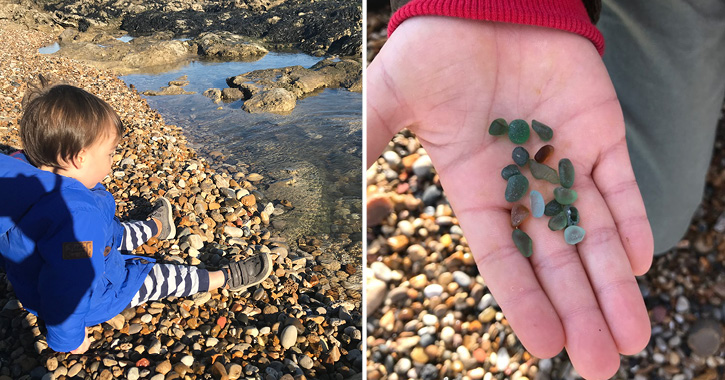 Find treasure on Seaham Beach
Seaham is a lively harbour town on the coast of Durham – and it's well worth a visit if you fancy getting in on some seaside action. We went for a stroll around Seaham Marina, before heading to the beach for a spot of rock climbing and sea glass hunting – Seaham is a worldwide hotspot for collecting it.
Having never hunted for sea glass before, we set out on the beach with determination – after seeing a few people with their rich pickings. A quick glance down in the pebbles, the twinkle of shiny bright greens and yellows begun to sparkle in the sun. We found tons – and the kids really enjoyed collecting their treasure.
A short drive – or a spectacular walk along the coastal path from Seaham Marina – leads you to Nose's Point, where on a bright day you will have clear views all the way to North Yorkshire. As the gateway to the Heritage Coast of Durham, it's well worth the detour to take in the scenery.
You can read The Travel Monkey's full blog on their website.

*All images kindly provided by My Travel Monkey.
Related
0 Comments