Durham has a packed year-round calendar of events - so no matter when you choose to visit, there's certain to be something happening to enhance your visit.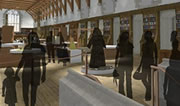 In the
spring
of 2016, Open Treasure will open the doors to previously hidden spaces within the Cathedral Cloister, representing some of the most intact surviving medieval monastic buildings in England and home to the best-preserved monastic library in the British Isles.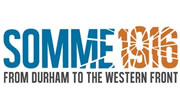 On the
25 March-2 October
Somme 1916, tells the stories of the people from the county caught up in the battle: the men who fought and died on the battlefield; the women who nursed the wounded and comforted the dying; and the workers who toiled in factories, mines and shipyards across the county to support the war effort.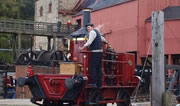 Great North Festival of Transport
Beamish Museum's festival of Transport will take place on 7-24 April and includes the Great North Steam Fair - A must of steam and transport lovers alike, a hugely popular event, with visiting vehicles and the museum's own transport on show and in action.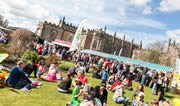 Bishop Auckland Food Festival
Bishop Auckland will burst into gastronomic life on the weekend of 23-24 April with the return of its annual food festival.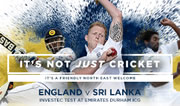 In 2016, Durham will once again welcome the England national team. On
Friday 27 May – Tuesday 31 May 2016
, Emirates Durham ICG will be hosting the second Spring Investec Test between England and Sri Lanka, the first Test Match at the ground since England dramatically won the Ashes in Durham in 2013.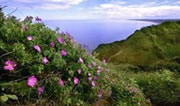 On
28 May - 5 June
the first ever
Heritage Coast Festival: Reach for the Beach
will take place, celebrating the county's fascinating coastal heritage.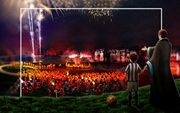 From the 2 July - 17 September, an action packed open air night show of dazzling proportions. 1,000 cast and crew present a storytelling journey of 2,000 years with mass choreography, pyrotechnics, spectacular lighting and water effects.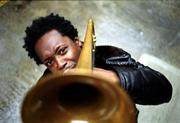 Brass: Durham International Festival
International acts bring Durham to life summer with the sound of brass. Bands perform jazz, funk, classical, ska and traditional music during a packed programme of live entertainment running in July .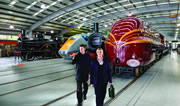 As well as being in light steam daily on the events apron with accompanying locomotives, there will be cab access, themed family events, exclusive photography events and more taking place on
23-31 July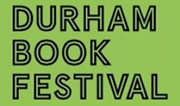 This annual celebration of all things books takes place in
October
. A host of household names take over the city with book-based discussions and interactive events.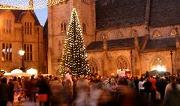 This annual event takes place in
December
- cobbled streets with entertainers, reindeer for the children, carols at Durham Cathedral, plus over 150 quality craft, gift and food stalls in a huge marquee on Palace Green.
For a more comprehensive list of events please here.