When it comes to Durham, no one knows the county better than the people who live here. That's why we asked Durham's residents to share with us what they love about our amazing county, to uncover Durham's many hidden gems.
From free museums and art galleries, to treasure hunts, beautiful countryside parks and wonderful walks, there's lots of ways you can discover Durham on a budget. Local residents have shared with us some of their favourite things to do for free across the county.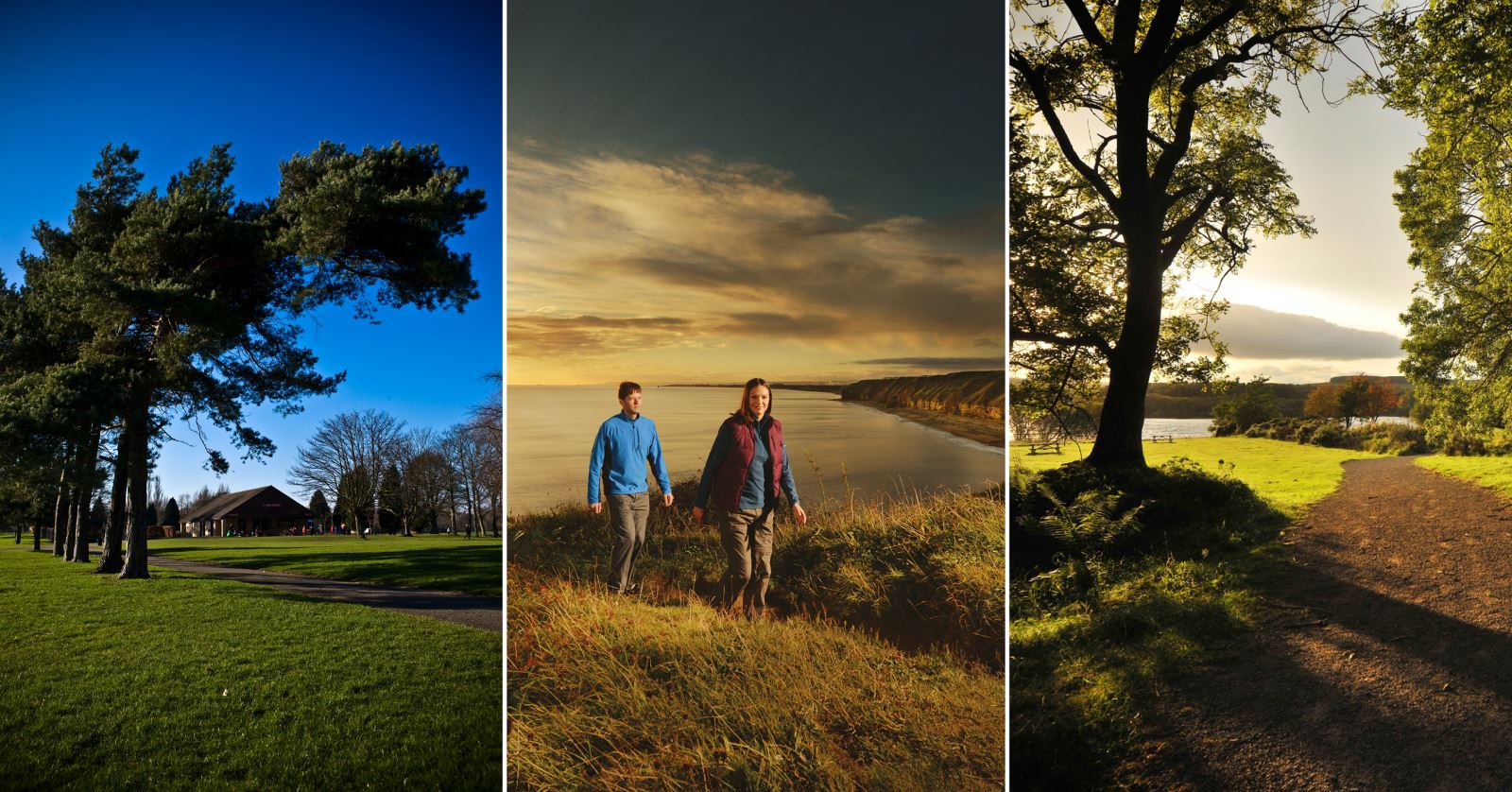 Chester-le-Street Riverside Park
The Riverside Park is a great place to explore with the whole family in tow. Wander along the banks of the River Wear and see what resident wildlife you can spot, explore grassland meadows, or take a seat and relax in the park's gardens. Kids can let off some steam in the play areas and your furry friends will have loads of fun exploring the dog-friendly woodland trails.
Clifftop coastal walks
Take in dramatic panoramic views across the North Sea and stunning coastline as you enjoy a bracing clifftop stroll along the 11 mile stretch of Durham Heritage Coast. All along the route you'll find beautiful pitstops – perfect for wildlife watching, picnics, or simply to sit back and enjoy the view.
Cycle ride at Derwent Waterside Park
Discover lots of countryside fun at Derwent Waterside Park. Locals love a peaceful bike around the shores of Derwent Reservoir. Across the waterside park and surrounding countryside you'll find many cycling routes to explore. A popular cycling event to keep your eye out for is Tour of the Reservoir, a yearly event at Derwent which attracts cyclists from across the world.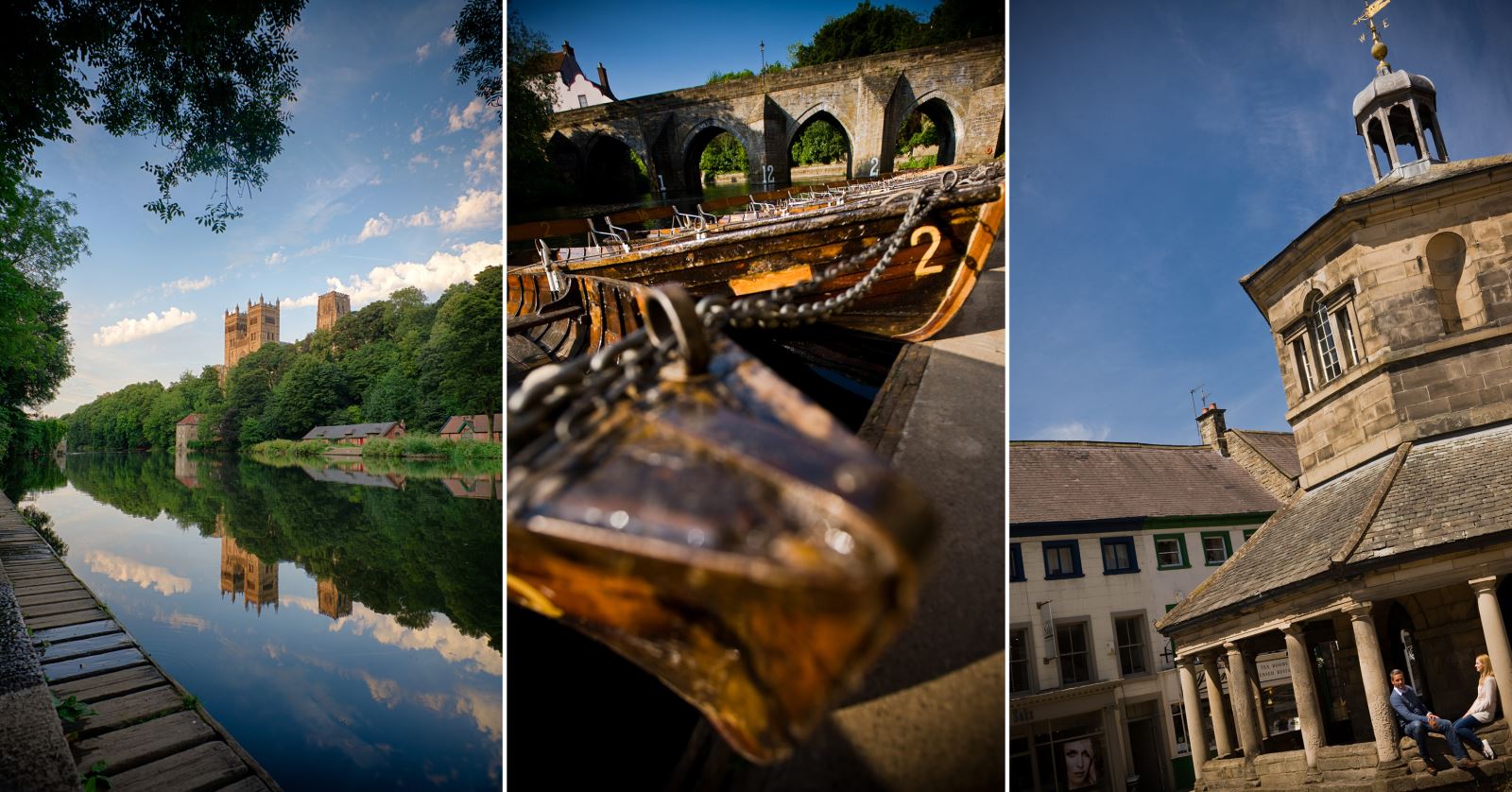 Durham City riverside trail
Take in beautiful views of Durham City Riverside Scenery as you follow the City's Riverside Walk. You'll find plenty of spots to stop along the way to admire the view and do a spot of wildlife watching – you may even be lucky enough to spot the resident otters.
Durham History Hunt
Hear tales of heroes and villains, and of kings and bishops with the new Durham History Hunt app! Locals have loved finding out fascinating facts about the city they thought they knew so well, and seeing it in a totally new light with the Durham History Hunt app. Suitable for all ages and free to download, it's a great way to explore historic Durham City with 26 stops throughout the city, each with a different tale to tell!
Explore the historic town of Barnard Castle
If you're exploring the Durham Dales be sure to make a pit stop at the bustling market town of Barnard Castle. Locals love the monthly farmers market, cosy coffee shops, dog-friendly eateries, and the town's many independent boutiques and famous antique shops.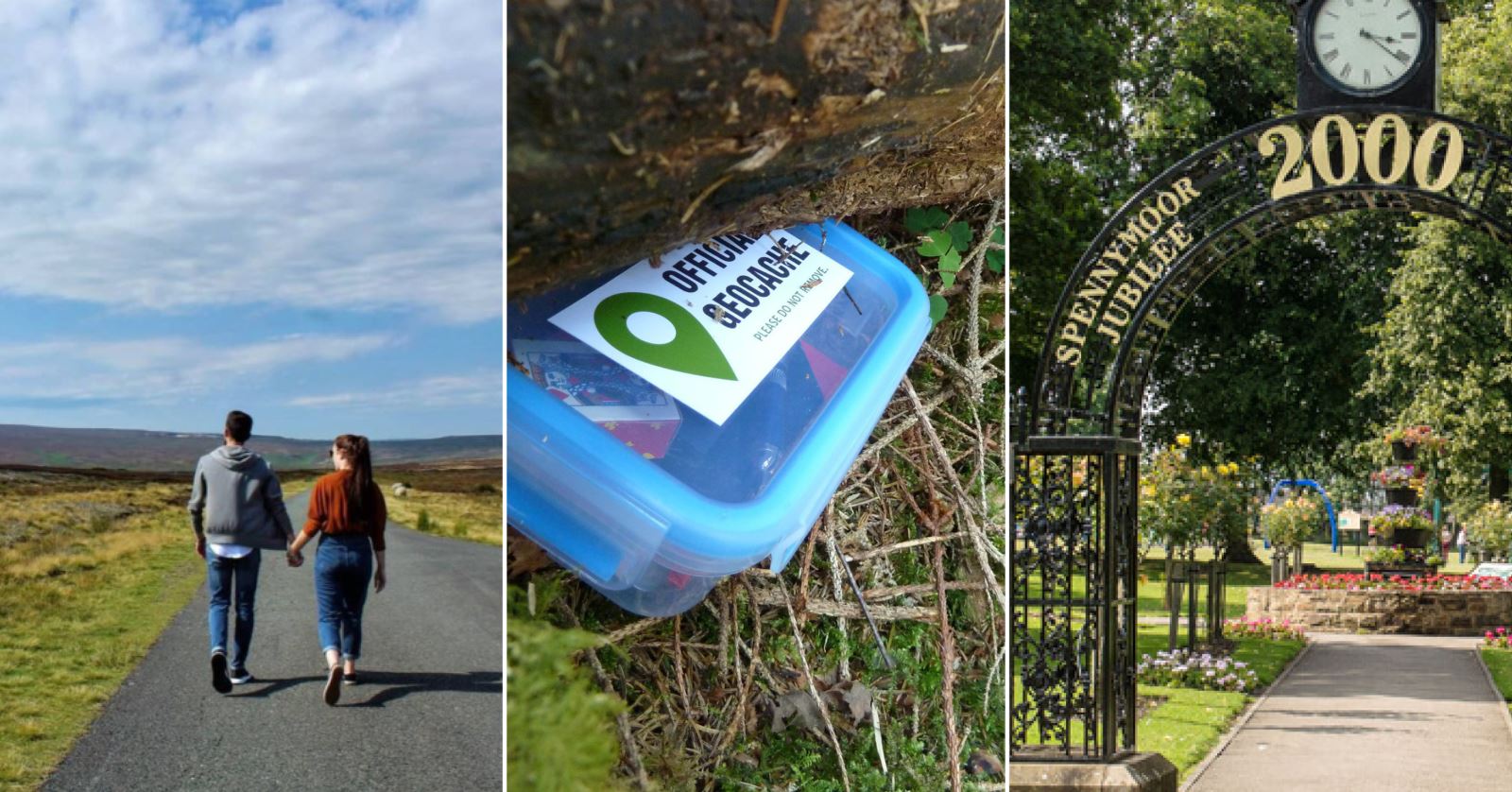 Follow the path less travelled
Follow in the footsteps (or tracks) of Durham's fascinating railway heritage as you explore one of the many historic railway paths. Across the county you'll find hundreds of miles of old railway lines now transformed into peaceful walking and cycling routes, including the popular Waskerley Railway Path. This 10 mile route passes through some the Durham Dales' most beautiful landscapes, dotted with incredible viewpoints along the way.
Go a real life treasure hunt
Perfect for outdoor adventures with the kids, Geocaching is a great way to get outside, keep the kids entertained, and discover somewhere new. A geocache or 'cache' is a small waterproof treasure box hidden outdoors, which Geocachers can seek out guided by GPS enabled devices using coordinates downloaded from the geocaching.com website or the free app. There's hundreds of 'caches' waiting to be discovered across the county.
Jubilee Park Spennymoor
Just a short walk from Spennymoor town centre, you'll find Jubilee Park. This pretty little park spans 4.6 acres and is vey popular with local residents. There's lots of activities to enjoy throughout the year including bowling greens, football piches, play park, picnic area, sensory garden and mini crazy golf course. Don't miss the brass band performances, which take place regularly through out the summer at the park's impressive bandstand.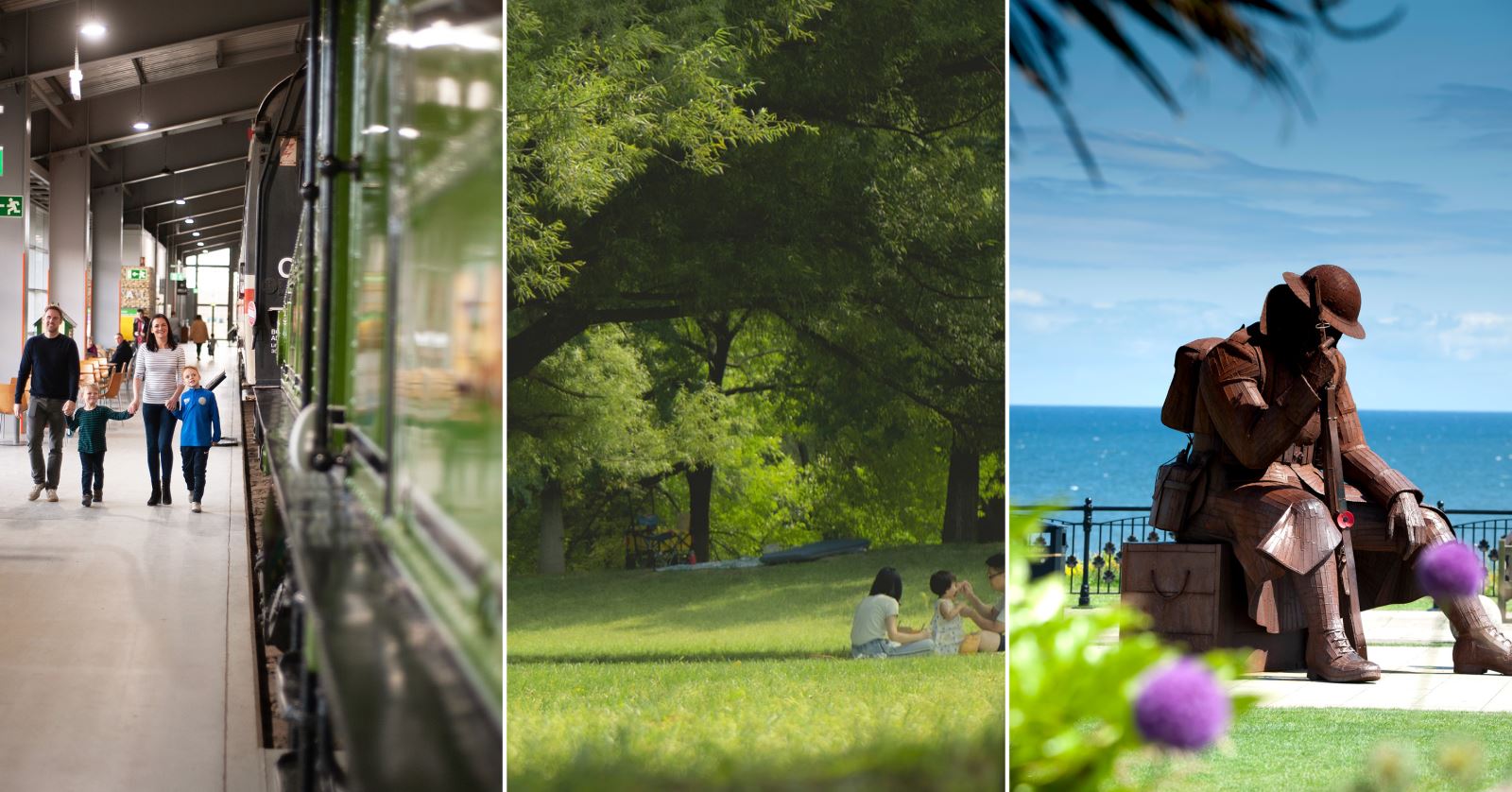 Locomotion
If you're loco about trains, Locomotion is the place for you. Uncover the county's fascinating heritage at Locomotion in Shildon – the world's first railway town, and get up close to legendary locomotives and incredible heritage vehicles from the national collection.
Picnic and play at Wolsingham Park
You'll find the pretty little town of Wolsingham in the Durham Dales, which is also an official 'walkers are welcome' town. Many visitors stay at Wolsingham for a base for their walking holidays, but locals would also recommend spending time at their local park. Dating back to medieval times, Wolsingham Park once belonged to the powerful Bishops of Durham, and is now a great spot for a relaxing picnic, short walk, or simply to sit back and enjoy some peace and quiet.
Say hello to Tommy
Recently crowned the UK's best piece of outdoor artwork by Sky Arts., the 9ft 5inch tall sculpture of a WW1 soldier stands on guard on Seaham seafront. Known locally as 'Tommy', this amazing metal statue was commissioned to commemorate the First World War centenary. Created by local artist Ray Lonsdale, named '1101' (Eleven-O-One) refers to the first minute of peace as the armistice came into effect at 11am on November 11, 1918.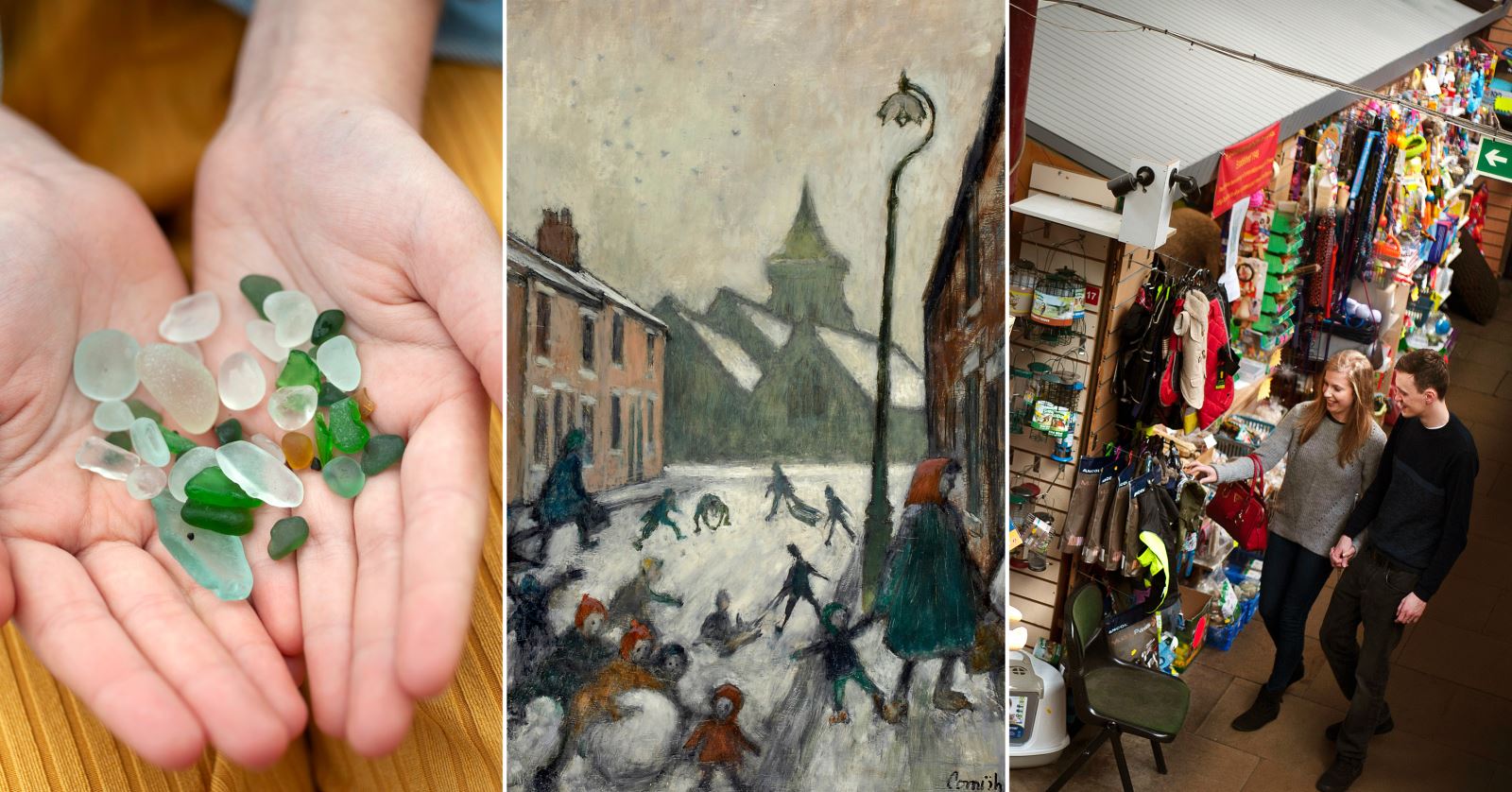 Sea glass hunting on Seaham Beach
The lively harbour town of Seaham on the Durham Heritage Coast is world-famous for its abundance of unique sea glass, which people travel from far and wide for a chance to collect. As you walk along the long stretch of beach, keep an eye out for the sparkling colours of sea glass hidden along the shoreline.
Check out our dedicated blog for top tips on how to find Seaham's famous sea glass.
The Norman Cornish Trail, Spennymoor
One of the most celebrated British artists of all time, Norman Cornish was born into the mining town of Spennymoor, in the Vale of Durham on 18 November 1919. The 1.5 mile Norman Cornish Trail allows you to follow in the artist's footsteps and identify views and locations of his most iconic works in his hometown of Spennymoor, seeing the world as he saw it.
Visit the county's bustling markets
One of the best ways to live like a local, is visit the county's wonderful markets. Stretching from the seaside, to historic Durham City, and the picture-perfect Durham Dales towns, you'll find many wonderful indoor and outdoor markets to explore. Get a real taste of Durham at Barnard Castle's farmers market or Durham City's farmers market, treat yourself to something special in the city's historic indoor market hall, or time your visit right and soak up the atmosphere at one of the county's seasonal markets and fayres.
Related
0 Comments