By Hello Freckles – Blog Squad member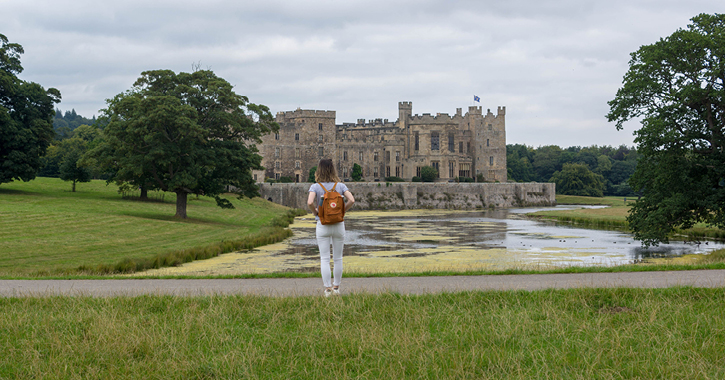 I've passed Raby Castle on day trips out to High Force (and Low Force) Waterfall and spotted the deer roaming around the grounds so I was excited to visit and see more than the previous glimpses across the fields.
Raby Castle near Staindrop, in the Durham Dales was built in the 14th century by the Nevill family and is steeped in interesting history. Take a look around the castle for your chance to see the decadent interiors dating back to the 18th and 19th century.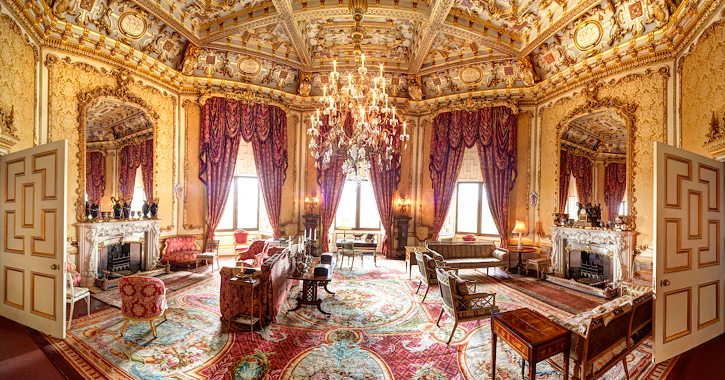 My favourite room would have to be the Octagon Drawing Room which dates back to the 1840's. The photos speak for themselves, it's incredibly detailed and grand. I wonder if they would let me sit quietly in the corner with coffee and read a book, or gaze out across the Deer Park? Probably not… but the Stables Café is a good spot for coffee, more on that shortly.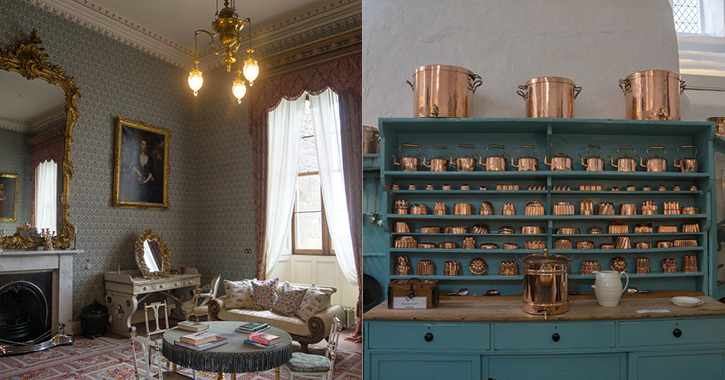 The kitchen is another impressive room, built in 1360 and the interiors have barely changed since medieval times. The high ceiling making it feel extra grand and that teal green being a great contrast against all the copper. There's an impressive amount of jelly moulds too and some benches that would make contestants of the Great British Bake Off feel a bit jealous. I'd love to whip up a storm in that kitchen.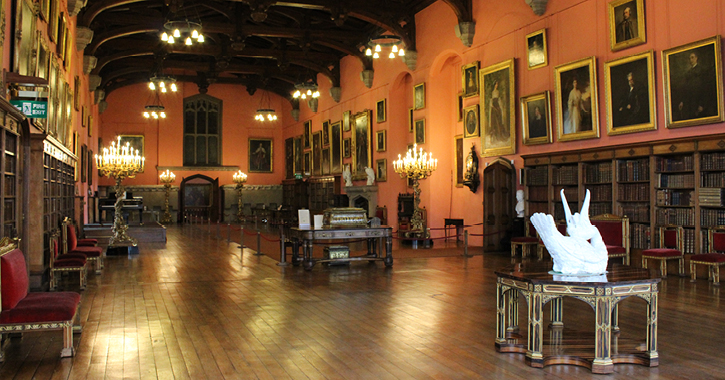 Upstairs you'll see Baron's Hall, named after hundreds of barons met there to support Mary Queen of Scots. The great hall was used for entertaining guests and has so many ornate details. Take your time walking through here so you don't miss anything.
Raby Castle is definitely one of the most striking castles in the North of England. Whether you're into your medieval history or not, it's hard to not be impressed by the grandeur and the stories the guides will share with you.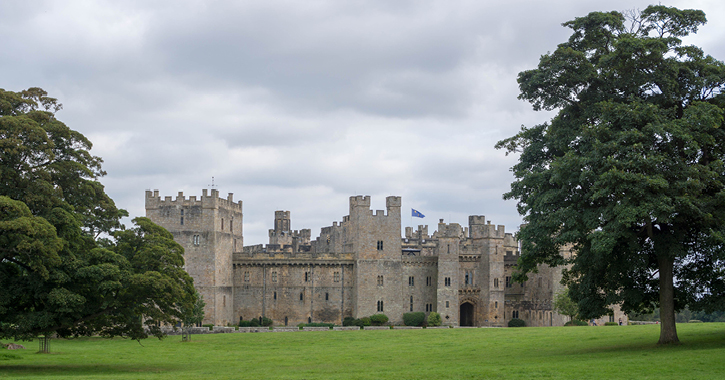 Once you've taken in the castle and walked around the exterior, admiring the turrets and towers, head over to Stables Café for some lunch. Offering everything from sandwiches, to pastries, to hot lunches - why not get a slice of cake too, they looked delicious!
After refuelling, I recommend taking a walk around the Walled Garden. If you're lucky you'll have a bright day and will want to take a leisurely stroll admiring the dahlias and roses. You might even spot water lilies on the ornamental pond.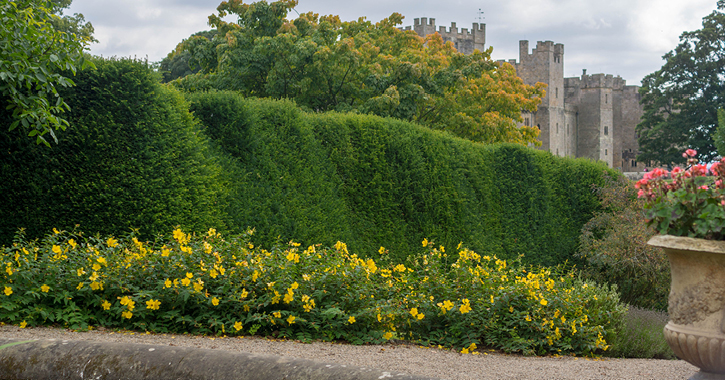 Whether you choose to do this to round off your visit, or at the start of the day, you must spend some time in the Deer Park. At 200 acres, you'll only cover a small amount of the Deer Park, but that's a perfect reason for a return trip, perhaps in another season to see how the landscape has changed.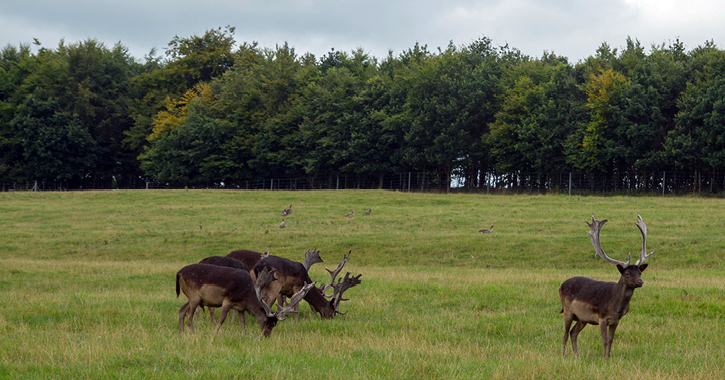 Raby Castle is home to Red Deer, the largest British wild land mammal and Fallow Deer which are smaller. Appreciate the animals from a distance and particularly if you visit during the summer months, don't approach any calves, as cute and Bambi-like as they may appear. They are very impressive to watch, particularly the stags with their antlers. I can just imagine how magical it will be to walk around the Deer Park on a frosty morning…
Speaking of frosty mornings, as we approach Christmas, there's plenty going on at Raby Castle and you'll need to book in advance if you'd like to experience any of the festivities.
Follow Tasha on Instagram, Facebook or Twitter
View Tasha's website
Related
0 Comments