Long before families headed out to the annual pantomime or put up Christmas trees in their homes there were other festive traditions people across Durham used to enjoy in the run up to Christmas.
How many of these ye olde traditions and fascinating facts from Durham's Christmas past do you know?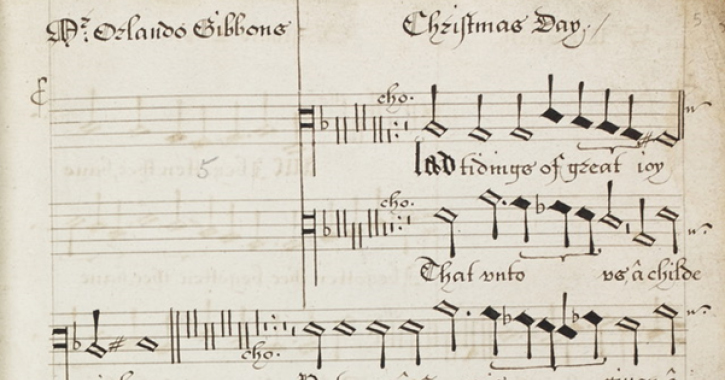 Anglican church music
Long before the creation of Christmas corals as we know them today, if you visited Durham Cathedral during the Victorian period on Christmas Day you would hear music called verse anthem – a specific type of Anglican church music.
The early 17th century sheet music pictured above, would have been sung in a Christmas Day service at Durham Cathedral, and contrasted solo voices with the whole choir. This piece of music was composed by Orlando Gibbons as part of a 10-part set of choir music 'for Festivall daies'.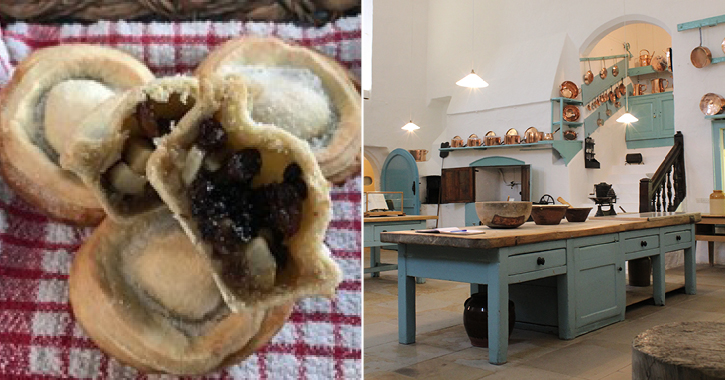 Christmas Mince Pies
Treat yourself to one of Raby Castle's tempting mince pies inspired by an historic recipe, enjoyed at Raby Castle for almost 250 years.
Hidden in the Raby Castle archives, a handwritten 'receipt' book, dating back to the late 18th century, features a recipe for Lady Hewitt's Mince Pies. Her recipe was clearly a favourite that was passed on to the Countess of Darlington, who like many modern foodies, carefully copied the recipe into her own notebook for posterity.
Lady Hewitt's mince pies feature all of the traditional ingredients of a good mince pie: from mixed peel to currants, apples and of course a hearty slug of brandy! Raby Castle's Christmas Mince Pies are on sale throughout December at the Stables Cafe and Refreshment Kiosk. Or you can have a go at making them at home by trying the historic recipe yourself >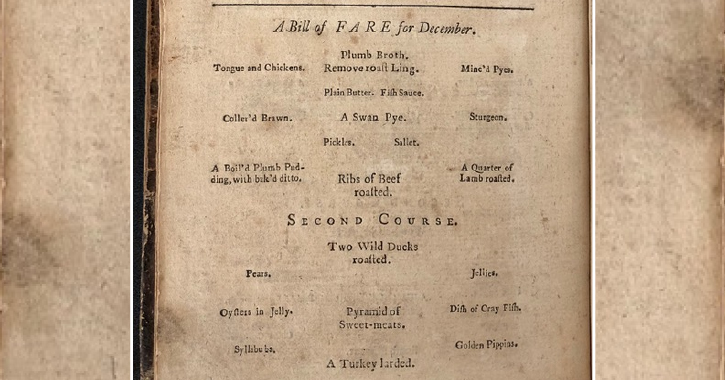 Durham Cathedral December Menu
Pictured above is the luxurious menu for December which was enjoyed the Dean and Chapter of Durham Cathedral and their prestigious guests. This page was published in a recipe book of John Thacker, The Art of Cookery, published in 1758. Thacker was cook to the Dean and Chapter of Durham Cathedral from 1739 to 1758, and developed all the recipes for this cookbook himself.
Thacker would have worked in the cathedral's Great Kitchen, which itself was already 300 years old by Thacker's time. This menu includes savoury mince pies, swan pie, a larded turkey, sweetmeats and golden pippins (a heritage variety of apple still available today).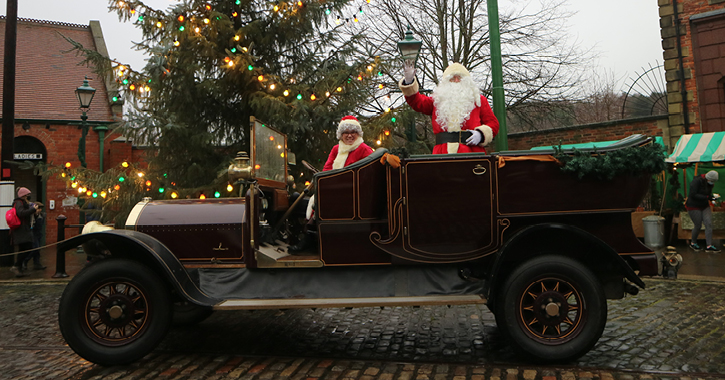 Father Christmas
During the Victorian times Christmas developed into a family-orientated festival. By the 1900s, Christmas trees had become popular, decorated with sweets, dolls and toys, and by 1910, Father Christmas had become the red-robed figure we are familiar with today.
Children would hang up their stocking on Christmas Eve with the hope of finding an orange, a handful of nuts, raisins and some sweets. Popular presents of the time were train sets, dolls, Noah's Arks, board games and construction kits such as Meccano. Christmas carolling and sending cards were also part of the celebrations.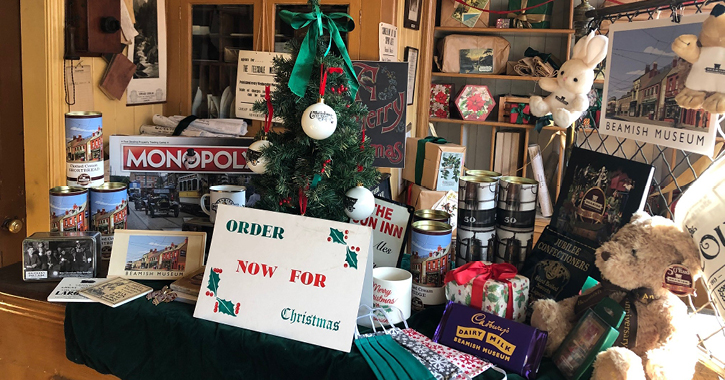 You can give a present from the past this year from Beamish, The Living Museum of the North gift shop – either in person when visiting the museum or online. From Edwardian-inspired spiced apple bath salts and Jubilee Confectioners' sweet treats to the museum's own version of Monopoly and an exclusive bauble, you'll find a wonderful range of unique gifts to choose from.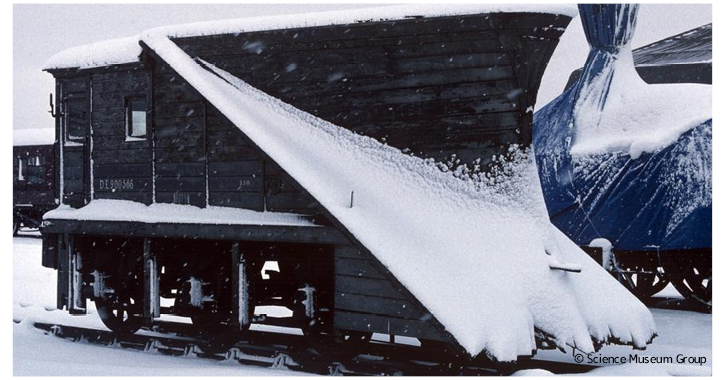 North Eastern Railway Snow Plough
Not so much a Christmas tradition but, at Locomotion, in Shildon – the world's first railway town you'll find a festive relic from Durham's railway past – a massive Snow plough.
This wooden giant was the North Eastern Railway's answer to the threat of snow blocking its lines during the winter season. During and after bad weather, the snowplough would be pushed by two steam engines and powerfully charge straight through snowdrifts, clearing the railway lines of the North East throughout winter.
As today, parts of the railway were isolated and exposed, and snow on the line presented a serious hazard to vehicles and passengers. The first NER snowplough was built in 1887, with 24 made in total, all of which were made from wood part from the final two, which were made from metal.
Yule-doos
Many of our favourite Christmas traditions started in the Edwardian era. At the turn of the century miners and children living in pit villages across the Durham Coal fields made Yule-doos to hand out as presents. A Yule-Doo is a dough cake made in the shape of a baby to represent the baby Jesus and decorated with raisins.
Yule-doos were traditionally made by the wives of hewers and given to his putter in the mines. A hewer is someone who cut the coal and a putter used to bring empty tubs to the coal face and take loaded tubs up to the surface.
It has been told that hewers who failed to bring in Yule-doos for their putters might find their clothes missing as putters would send their clothes back to surface in coal tubs!
Related
0 Comments