No filters are necessary in Durham. From breathtaking landscapes, to awe-inspiring landmarks and many incredible historic attractions, Durham is picture-perfect.
From the dramatic coast to magnificent countryside and historic city, Durham really is a photographers (or Instagrammers) dream come true. But don't just take our word for it.
We caught up with Michael Ridley, a local photographer who has been capturing the beauty of Durham's seascapes, landscapes, and skyscapes for many years.
To help you get those #Instaworthy shots, Michael is sharing with us some of his favourite images and places to photograph across the county.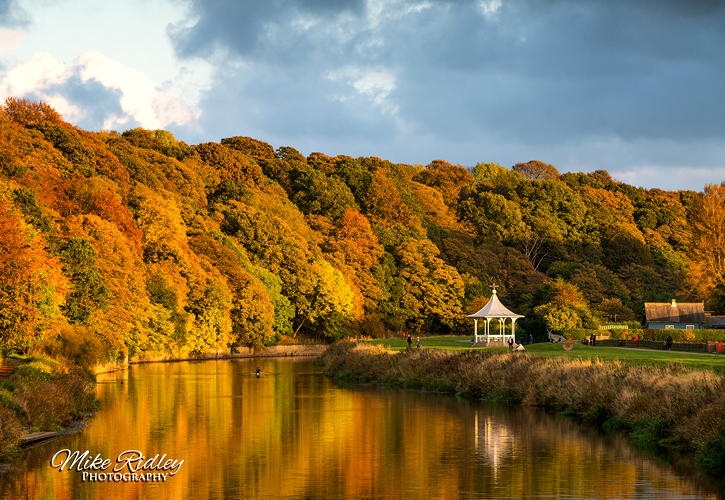 Amazing Autumn Colours
The bandstand overlooking the River Wear in Durham City makes a lovely key feature in this riverside image. I combined it with the autumn colours of the trees in the background. Taken one October evening just as the sun was setting giving some lovely warm sidelight to the scene.
The Autumn season in Durham is simply magical, with so many landscapes across the county transformed with beautiful autumn colours, from deep orange to firey reds and golden yellows.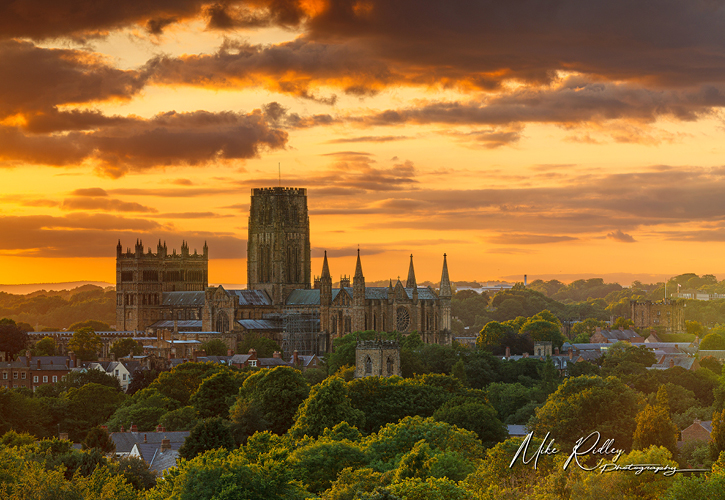 Durham Cathedral
It was a lovely warm July evening, & the sunset light was simply stunning setting behind the beautiful Durham Cathedral. Across the city you'll find many spots where you can enjoy spectacular views of the Cathedral.
This image was taken from the hill close to Durham University's Science Park, which offers amazing panoramic views of historic Durham City.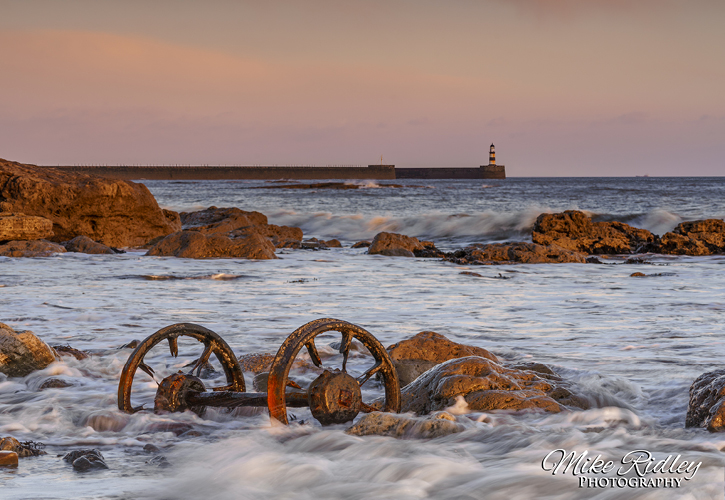 Durham Heritage Coast
This image was taken at Seaham's "Chemical Beach", a secluded beach which can be accessed via Nose's Point Nature Reserve. At low tide many historic photography-friendly relics are exposed, including these old cauldron truck wheels.
This beach is a favourite spot to visit along the coast, with great views of Seaham Pier & Lighthouse, connected to Seaham Marina – the county's one and only marina.
The Durham Heritage Coast has been transformed from its once bleak industrial landscape to a haven for wildlife, with rare fauna and flora nestled amongst the relics of Durham's industrial past.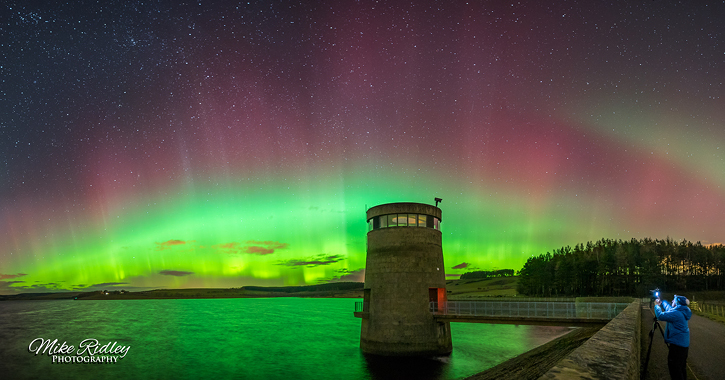 Durham's Dazzling Dark Skies
Just as my friend Chris & I arrived at the dam overlooking Derwent Reservoir in the Durham Dales, the aurora activity seemed to spike & we were treated to a great display arcing across the horizon filling the northern sky.
Derwent Waterside Park is just one of 16 official Dark Sky Discover Sites you'll find across the North Pennines AONB and Durham Dales, all of which are fantastic stargazing spots where you can capture some great astrophotography.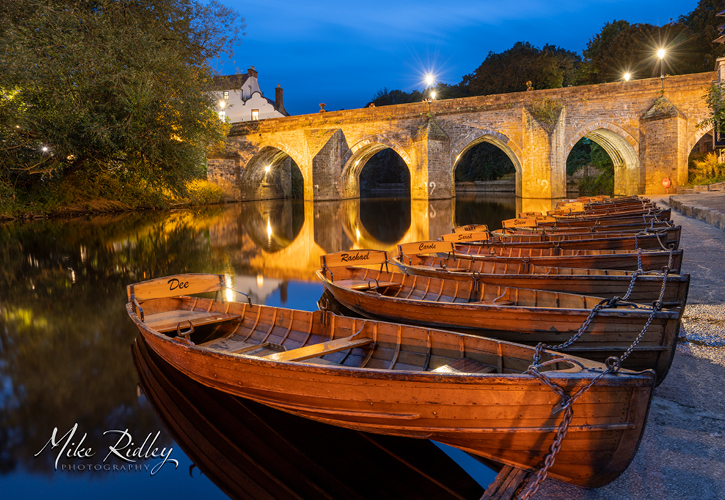 Elvet Bridge
If you take a wander along Durham City's riverside walk, you're certain to discover many wonderful views and historic hidden gems.
The hand built rowing boats nestled below Elvet Bridge are a very popular activity to enjoy in Durham City, especially during the warmer months. Although I've never tried them out myself, they are always a beautiful subject to photograph with historic Elvet Bridge in the background, especially in the hour after sunset known as the blue hour.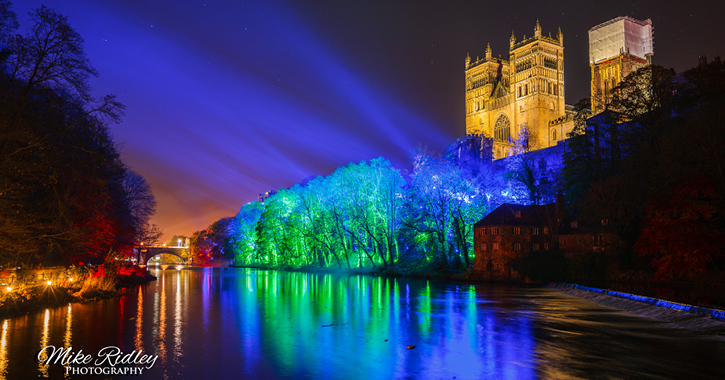 Lumiere Durham
Lumiere Durham is always a fantastic event to see and photograph. It's amazing to see the familiar sights of Durham City in a new light, transformed by the unique light installations. This image was captured during the 2017 festival, which saw the riverbanks below Durham Cathedral illuminated in spectacular style.
Lumiere Durham is set to return this winter, illuminating the city across four magical evenings from 18-21 November 2021.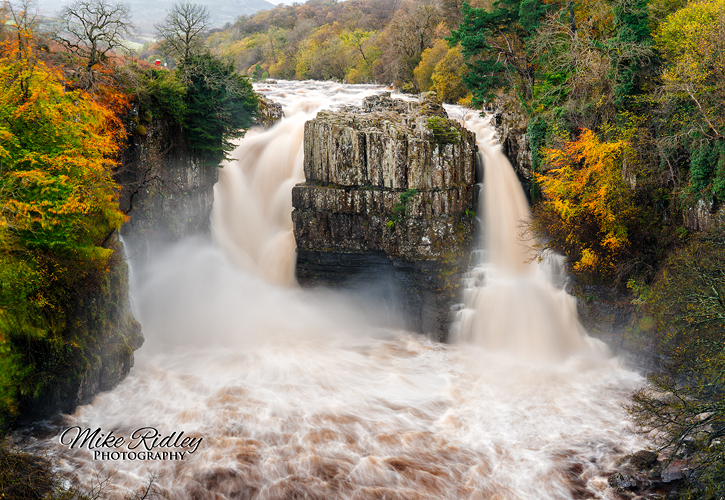 Natural Wonders
With a 21 metre drop High Force Waterfall is a pretty impressive sight to see, especially when its in full flow. Combined with the autumn colours it makes a great subject to see & photograph.
Across the Durham Dales there are many natural wonders to discover and photograph. Don't forget your camera as you set off on one of the many walking trails, which take you through some of the county's most spectacular picture-perfect landscapes.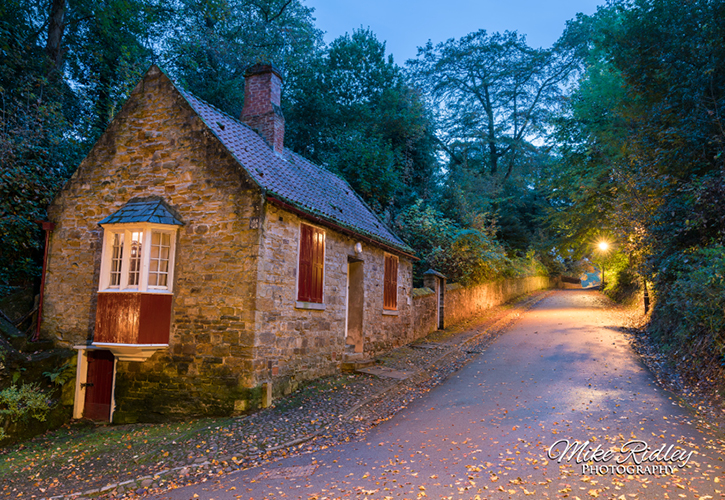 Prebends Cottage
This quaint little cottage hidden away in a corner of Durham City is a real favourite of mine to photograph. My Grandmother lived in Quarryheads Lane and when I stayed with her, we used to walk past this spot many times as we walked into town to get her shopping.
Prebends Cottage must be one of the most photographed cottages in the county and is just one of the many hidden gems you can photograph as you follow the riverside trail around historic Durham City.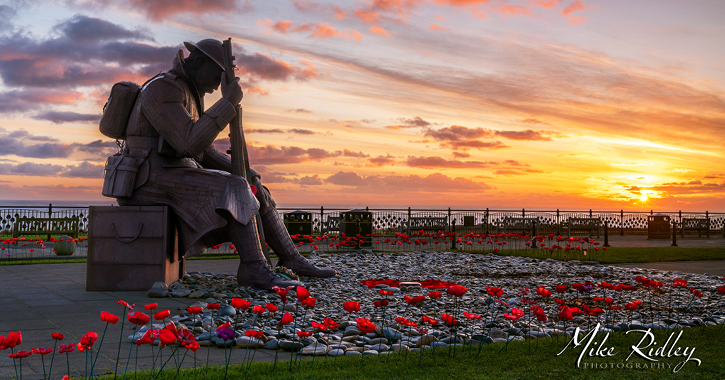 "Tommy"
Eleven-O-One - known locally as Tommy is a statue of a Great War soldier by artist Ray Lonsdale. Sitting on guard on Seaham's seafront, this giant soldier is a real photographer's favourite, particularly at sunrise.
This image of "Tommy" is a little different to the usual as he was surrounded by beautiful handmade poppies, part of a display for Remembrance Sunday.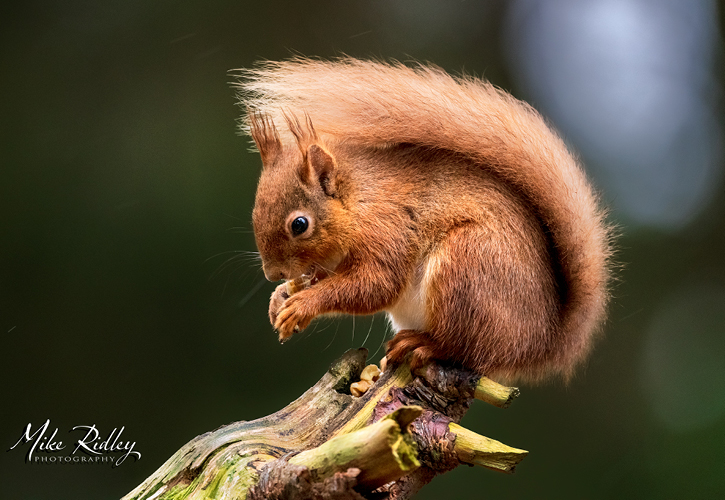 Wonderful Wildlife
From the coast to countryside, Durham is home to lots of wonderful wildlife. The Durham Dales and North Pennines AONB is one of the only places left in the UK where Red Squirrels can still be found.
Pow Hill Country Park overlooking Derwent Reservoir is a hot spot for Red Squirrels. These little creatures are always a joy to see and hopefully photograph. So illusive & cautious, a lot of time and patience was needed to capture this image.
You can view more of Michael's incredible photography on his Facebook, Instagram, Flickr or website.
Related
1 Comments