The doors of Durham's historic attractions may be closed at the moment, but with our Durham Discoveries blog series, you can go behind the closed doors and get a close up look at the fascinating collections and exhibitions housed within them. And hopefully inspire you to add these amazing attractions to your 'must-visit' list for a future visit to Durham.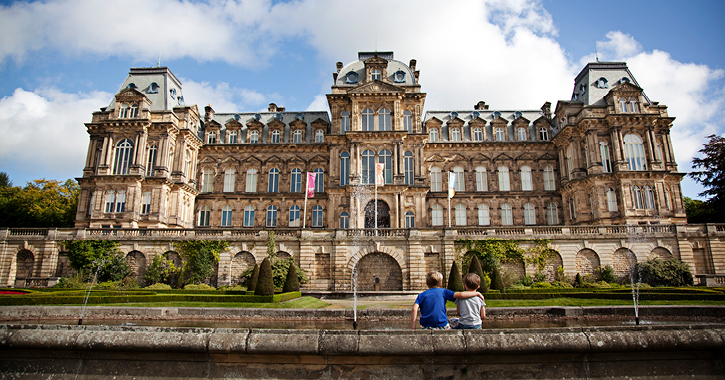 A beautiful building, inside and out!
A jewel in the heart of the Durham Dales, The Bowes Museum in the pretty market town of Barnard Castle, Teesdale was opened to the public in 1892.
Named after its founders, the businessman and son of the 10th Earl of Strathmore, John Bowes and his French wife Joséphine, its creation is truly a wonderful love story.
The couple met when John bought the Théâtre des Variétés in Paris, where Joséphine worked as an actress. Devoted to each other, they decided to share their passion for art with the people of the area they loved, Teesdale - John's family home was Streatlam Castle, not far from the museum.
Designed by French architects in the style of a magnificent French château, it was the first building built using the metric system in England but sadly neither John nor Joséphine saw it completed.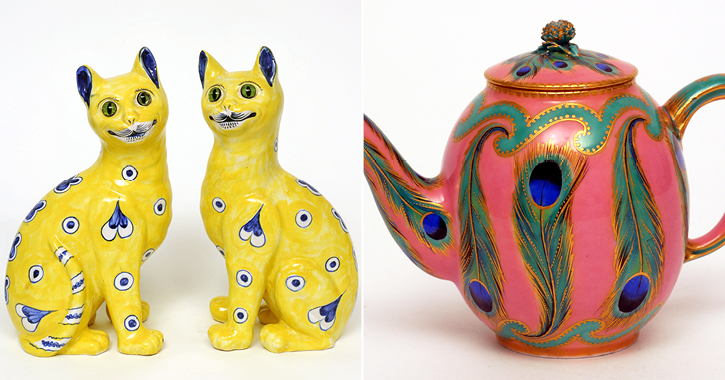 Ceramics Galleries
When you step inside the museum's ceramics gallery you are greeted with warm, welcoming smiles from these cheeky ceramic cats. They were made by the man credited with creating the French Art Nouveau movement, Emile Gallé, who was also a good friend of the museum's founder Joséphine.
Standing less than 10cm high, this pretty pink Sevres teapot caused a stir in the museum's LEGO® exhibition 2 years ago. Covered with beautifully accurate paintings of peacock feathers, could you imagine it being used at a tea party in 1758 when it was made?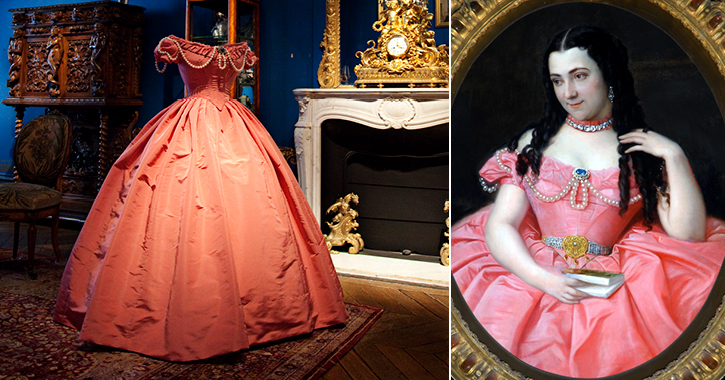 Fashion and Textile Gallery
The historical costumier, Luca Costigliolo, wowed visitors when he recreated this stunning pink silk ball dress, that Joséphine is shown wearing in a painting above a mirror. He created the amazing costume in the Museum's jubilee room under the gaze of visitors. You can watch snippets of him working on it online >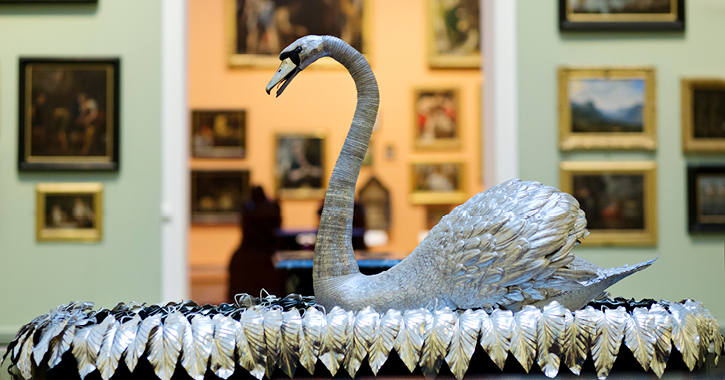 The Silver Swan
No trip to The Bowes Museum would be complete without seeing the sensational Silver Swan automaton. She's based on a life size model of a mute female swan and dates back to 1773, making her two years older than American, as the declaration of US Independence was created in 1776.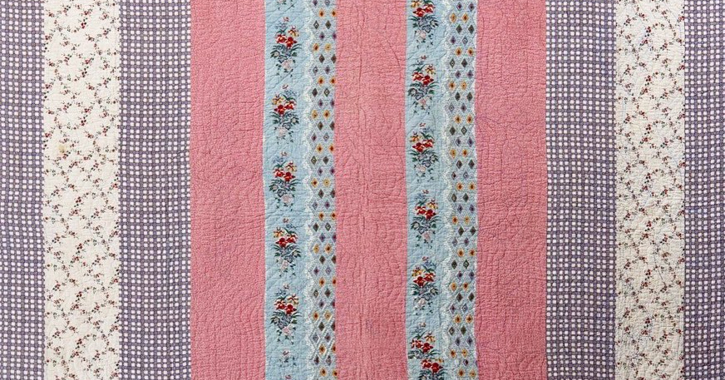 New exhibitions
Another highlight is a relatively new addition to the collection. This charming strippy quilt made by Hannah Hauxwell's grandmother – that's going to feature in North Country Quilts - In Celebration of New Acquisitions when the museum reopens. Hannah Hauxwell came to the nation's attention in the 1970s when she was filmed for ITV working alone on her remote Upper Teesdale farm with no running water or electricity.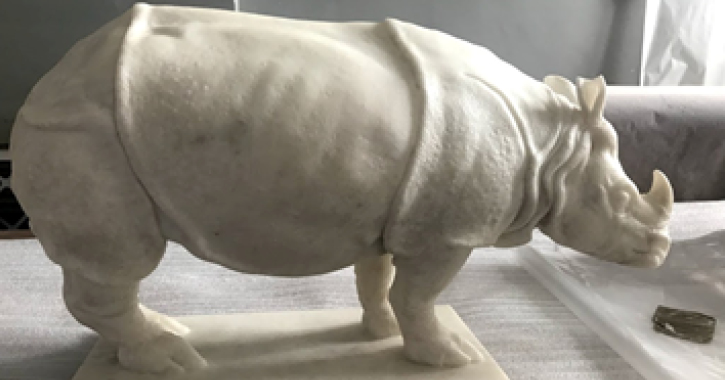 This cute marble rhinoceros is thought to be an image of Clara, an Indian rhinoceros brought to Europe in 1741 by the Dutch sea captain Douwemout Van der Meer, who toured with her causing a sensation across the continent.
She inspired painters, writers, poets and sculptures, just like our own, and you'll be able to find out how she lived as her story is intertwined with different items in the collection for this year's summer exhibition - The Adventures of Clara.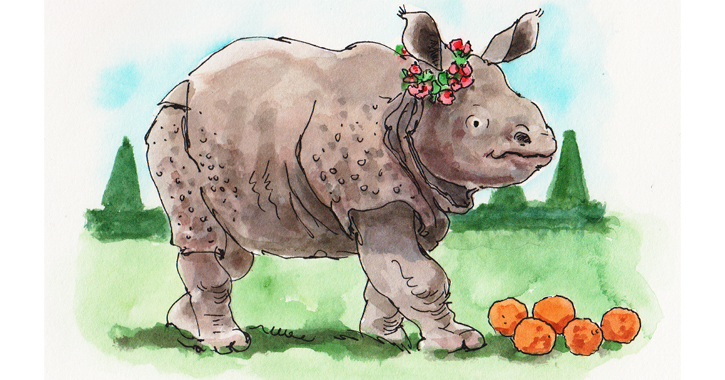 CR Rhinoceros image courtesy of R. Michelson Galleries
The Bowes Museum can't wait to welcome you back this spring, in the meantime you can enjoy the museum's collection and events from the comfort of your own home by watching virtual tours, exhibitions and activities online >
Related
0 Comments