Due to current lock-down measures lots of us are spending most of our time at home these days, and those lucky enough to have their own gardens will be spending even more time in their own outdoor spaces. Which makes National Gardening Week (27 April – 3 May) the perfect time to sprue up your garden.
We caught up with Mike Hughes - Head Gardener at Durham University's Botanic Garden, who shared with us his top ten springtime gardening tips you can put into action in your own garden.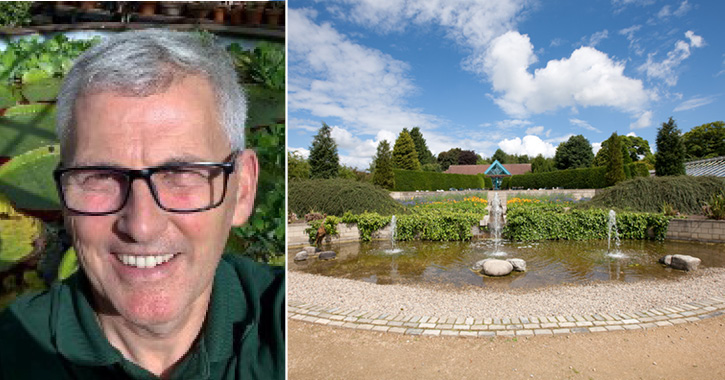 Have a good clear out!
Clear away dead leaves and stems from last years growth to make way for all the fresh new shoots growing through now. All plants need air and sunlight to survive. Fallen leaves can block both these elements, so it's always best to clear away dead leaves to give new shoots the best possible start.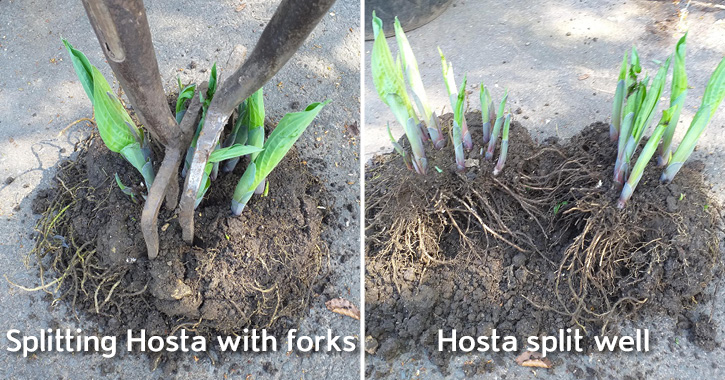 Right plant right place?
Looking out at your garden and fancy a change around? It's not too late to dig up, and relocate plants such as Hosta or smaller plants that have seeded around. Some can often be divided too so you use them to fill gaps or even gift them to friends. The best thing to do when replanting plants is to water them very well once in the correct place.
I recently dug up and divided a Hosta. A good way to do this, is to use two garden forks back to back, and tease the plant apart, rather than chop the Hosta with a wide spade.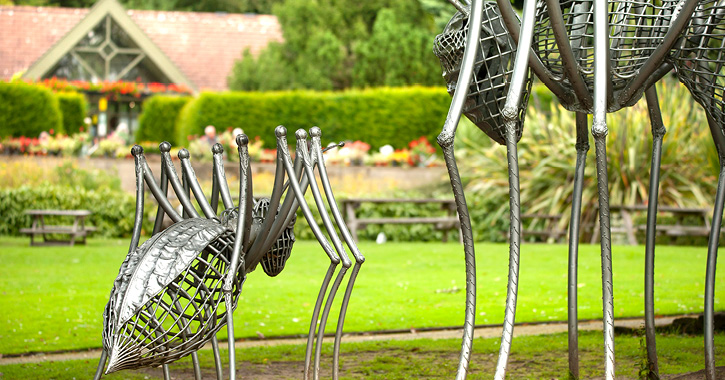 Get on top of those pesky weeds
This time of year is the perfect time to get on top of the weeds, aka wild plants in the wrong place! Many will pull out quite easily while they are small, but for things like dandelions, docks and buttercups, I would recommend using a hand fork so you get them out of the ground without snapping roots as they will just grow back.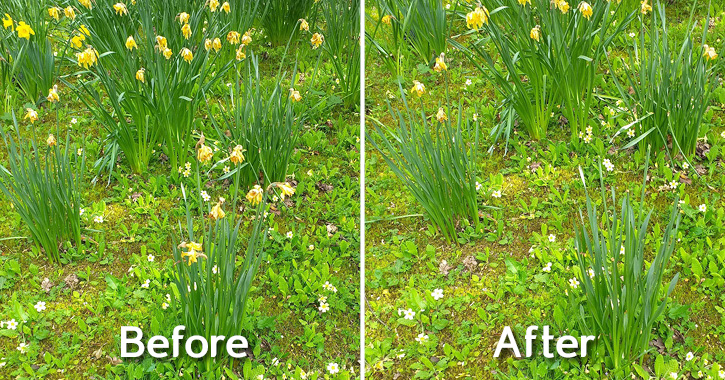 Spring clean your Daffodils
Daffodils are the quintessential spring flower, a sign that longer and lighter days are on the way. If cared for correctly, these cheerful flowers will return year after year.
Daffodils will soon be going over, so the best way to help them save their energy for next year is to remove the dead flowers. They will also look a lot better for it too. Don't cut off the daffodil leaves off until they start to die back, as they help to feed next year's bulbs.
Other flowers, like snowdrops are best left though as they will re-seed. It's also a good time to dig these up if you want to divide clumps and increase their spread.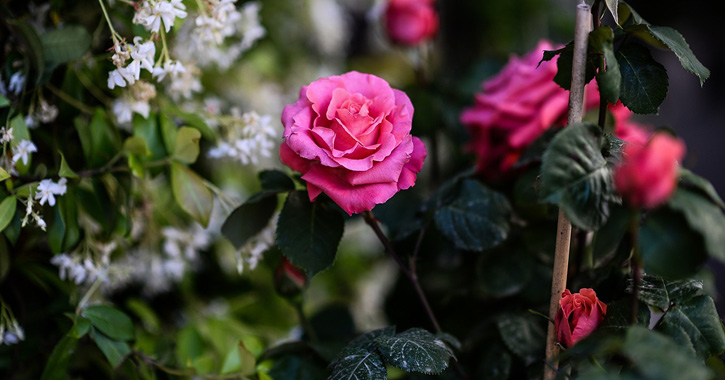 Prime time to rose pruning
Spring is generally the best time to prune roses, as it's best to prune the plant before the buds break open. It's also the time to get climbing and rambling roses under control, by tying them to supports such as trellis or fences. This will improve the health and lifespan of your roses.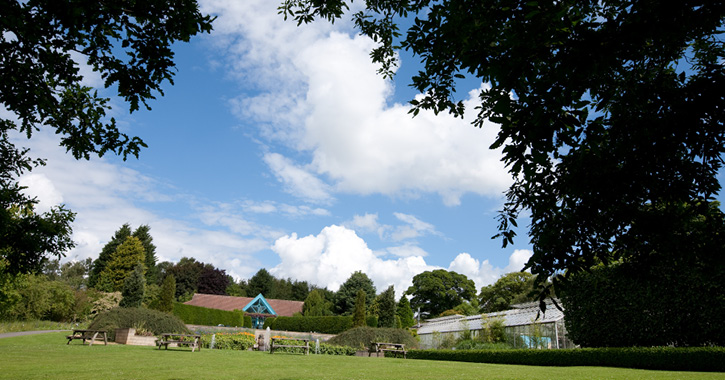 Lawn Repairs
Lawns will benefit from being cut, but don't go too low at first, just trim them lightly. Sharp blades will give a better cut, and for greener healthier lawns apply a spring feed and water the lawn if it doesn't rain regularly. Remember to re-seed any bare patches, re-seeding, or turfing patches in your lawn will prevent weeds growing in the patches, and of course, it looks much better.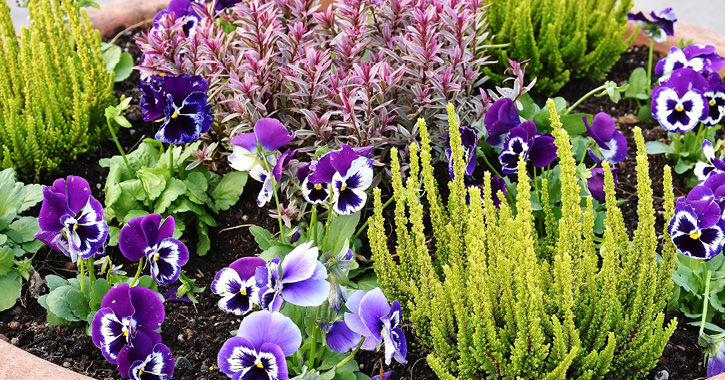 Add a splash of colour
Bedding plants are a great way to bring temporary decoration to seasonal displays, including borders, containers and hanging baskets. At this time of year bedding plants are starting to become available to buy if you haven't grown your own from seed or from young seedlings. Now is a good time to think about picking those out, and planting up hanging baskets and tubs if you can keep them protected from frost until June.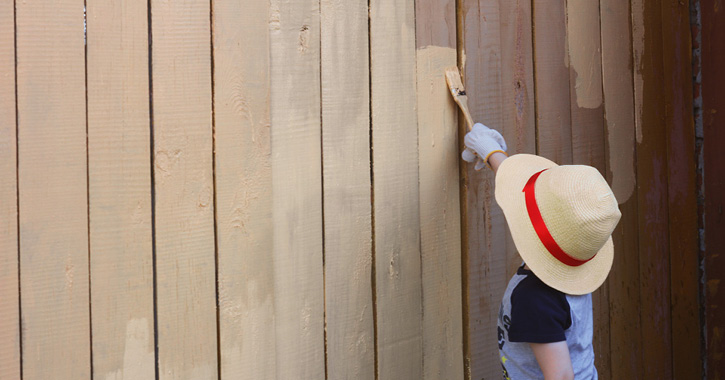 A lick of paint?
Why not give your garden sheds and fences a fresh lick of paint whilst it's still easily to reach before plants start to grow? There are some great colours available these days, and a change of colour can transform your garden. If you have or can borrow a pressure washer it's a good time to prepare decking for a refresh. A good scrub and rinse will also do the trick, once its dry apply a fresh coat or two of decking paint.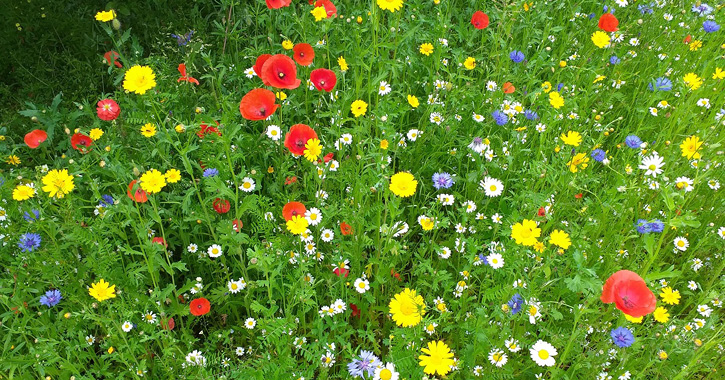 Plant the seed
Thinking about growing something from seed yourself? There are lots of things that are easy to grow in your own garden, and will be good for local wildlife, such as Poached Egg Plants, Nasturtium and pot Marigold. You can sow things like this direct to the soil where you want them to flower but do remember to put a little twig or label there, so you don't weed them by mistake. Planting your own seeds is also a great way to introduce children into gardening, and they'll love seeing something they helped plant, grow and flourish.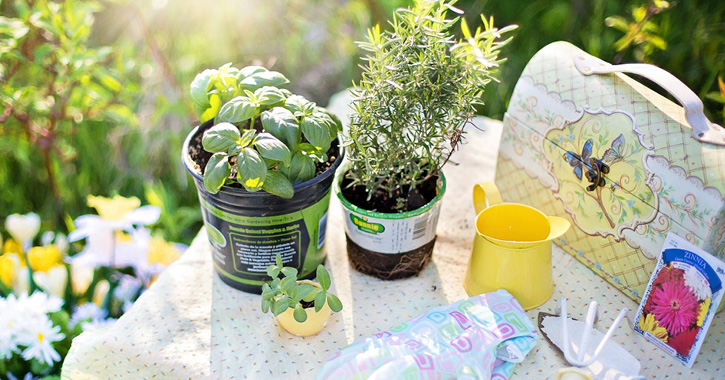 Grow your own herbs
Growing your own herbs at home or in your garden can be fairly straightforward regardless of your gardening experience, even if you have no garden or very little space. You can plant them in a pot, window box, or create your own herb garden, depending on the type of herb you plan to grow. For example in an old bucket, you could grow chives, mint, lemon balm and parsley all together!

To find out more about Durham Univerity's Botanic Garden click here >>
Related
0 Comments