Throughout this autumn and winter we'll be welcoming The Family Travel Collective - a group of award-winning travel writers along with their families to have a wild time in Durham's Great Outdoors.
Check out the full series of blogs to see just how much fun families can get up to in Durham's amazing outdoors, from coast to countryside and everywhere in between!
First up in October we welcomed My Travel Monkey. Ting along with her husband and children Monkey and Peanut explored Durham whilst staying at Beamish Hall Country House Hotel.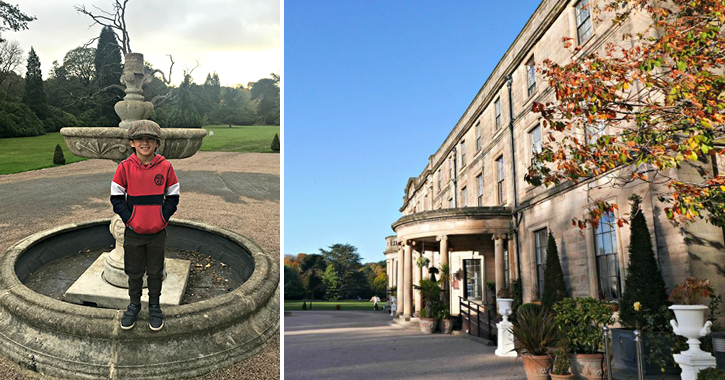 After a long drive up the M1 motorway to Durham – where we would be spending a week exploring the surrounding area and the many attractions it has to offer we were looking forward to settling into our accommodation - Beamish Hall Country House Hotel.
As soon as we turned into the drive leading up to the impressive country house, and the kids saw the vast open space and parkland surrounding it, we knew it would be impossible to just stay put in our room – our mini-adventurers were desperate to stretch their legs and run about.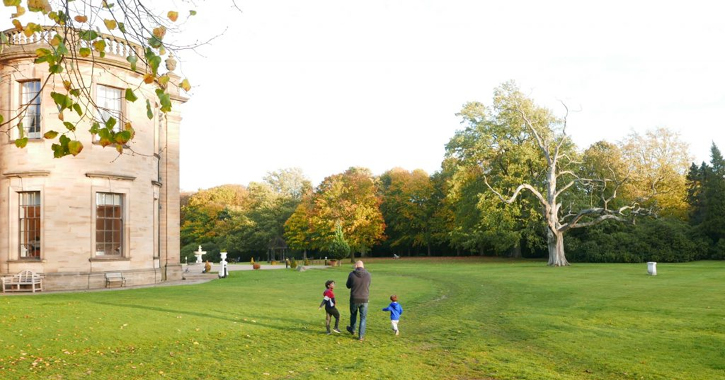 Beamish Hall Hotel is full of character – it was once a 13th-century manor house. Beamish Hall Manor as it was then known as then, was a wedding gift to celebrate the union between Isabella de la Leigh and Guiscard de Charron, who were both given the land as a thank you for helping William the Conqueror successfully invade England.
There have been reports of mysterious sightings of ghosts in the Great Hall and in various rooms of children dancing and a woman in a grey dress standing picking flowers in the gardens. I'm glad to say we didn't come face-to-face with any of them!
Beamish Hall Hotel is only a 20-minute drive to Durham City and we found it to be a great base to explore Durham from the dales to the coast. Plus, if you're looking to visit Beamish Museum, then it is just next door!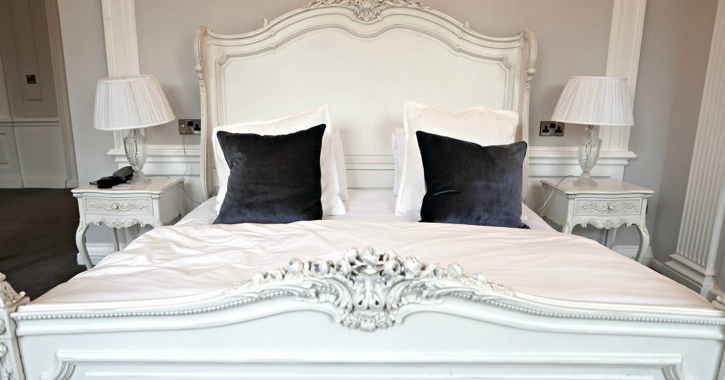 Our home for the next four nights was one of Beamish Hall Hotel's 'feature rooms' – Lily – and it is just as you'd imagine a country house hotel room to be. With an extra fold out bed and cot, we still had plenty of space for the whole family.
The provincial French-style furniture in the room added elegance from the pretty dressing table to the opulent sofa – there were plenty of touches that added to the room's subtle wow-factor. Including the three huge bay windows which looked right out onto the green fields below.
What I loved the most though was the fully tiled bathroom which housed a stunning roll-top bath. With complimentary wi-fi, refreshments, as well as fluffy white robes, the only thing that was missing were some slippers.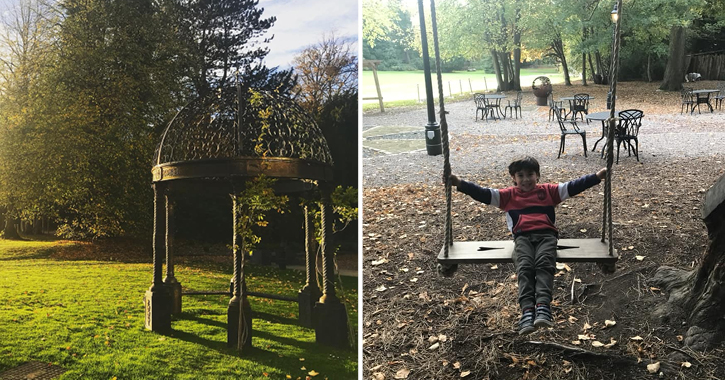 There's so many places to discover outside the hotel, from the tree swing to the play area, which our kids loved, to the Treetop adventure course and archery lessons – Beamish Wild, which really caters to active families. We were a little disappointed to discover that their Adventure Woodland had closed for the season – but the interactive Alice in Wonderland themed walk and play environment sounded right up our street.
Overall there is no denying that Beamish Hall Hotel is a spectacular building set in the most beautiful of grounds. The room, was our oasis after a hard day of exploration in Durham. At one point all of us were snuggled up in the huge bed watching Cbeebies together.
What stood out for us most was the warm hospitality we received from all the staff. They were friendly, helpful and lovely to the children. Location was key, too and we found it easy to be able to explore the County without any trouble.
To read The Travel Monkey's full You can read the full Beamish Hall blog on The Travel Monkey's website.
*All images kindly provided by My Travel Monkey.
Related
0 Comments