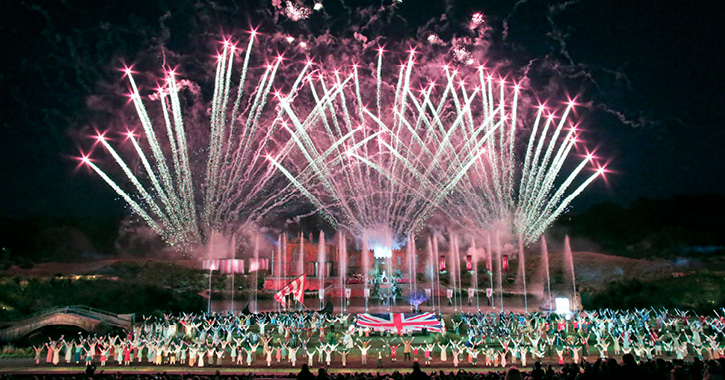 An absolute must for all ages, Kynren - An Epic Tale of England is back for its third and most spectacular season yet.
The UK's 'must see' live action show, recently listed on one of the region's Top 10 things to do for summer 2018, is already proving a winner with its audiences over, with brand new scenes, new characters and daring and fiery new stunts.
Set against the magnificent backdrop of Auckland Castle in the Vale of Durham, Kynren has returned for 17 sensational performances over the summer.
Bringing British history to life like audiences have never seen before in an epic 90-minute world-class show emanating pride and passion. Kynren's state-of-the-art special effects, amazing fireworks and evocative orchestral music stand to hold you in their grip.
Kynren is world-class, unique, awe-inspiring and amazing family entertainment, an amazing celebration of our heritage and history - unmissable family entertainment for 2018 and an absolute must, packed with something for everyone who attends.
Breath-taking effects fill the performance, and new giant waterjet ballet sequences, amazing pyrotechnics, sensational fireworks and lighting projections leave audiences transfixed, while bold new stunts see horses jumping over fire and dragging a Roman along the ground at speed.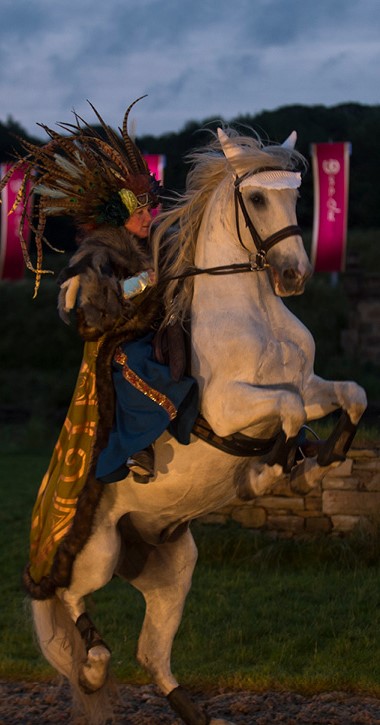 New on site attractions proving popular with all the family following its opening Premiere on 30th June include a brand new Animal Croft and Blacksmiths, a fabulous food court and themed Georgian shop in addition to on site kiosks for visitors to enjoy before the show even begins.
Amongst the many, many reasons to attend this summer, anyone buying a ticket can prepare during the 90 minute sensational live action show for a roller coaster of emotions, visual treats and surprises as they take in the experience from their seat in an 8000 seater Tribune looking on to a 7.5 acre stage - the size of five football pitches!
Seen through the eyes of Arthur an 11 year old boy from the North East who embarks upon a quest to understand who he is and where he came from, Kynren takes its audiences on a time travel through 2000 years of history, myth and legend. Spectacular family entertainment, performed across 17 dates this summer its an absolute must, packed with something for everyone with action packed and emotion stirring scenes that both capture and celebrate our past and bring us right up to the modern day.
See Kynren this summer and witness Bouddica, Queen of the Celtic Iceni tribe, her magnificent white steed rearing in front of crowds, feel the shear might of the Roman Army. Witness a Viking Raid, a Norman Conquest, a medieval festival, enjoy the splendour of the Georgian Renaissance, the glory of a coronation and a Diamond Jubilee. Re-live the power of the industrial revolution.
Brand new scenes for 2018 also include a World War II commemoration of the Royal Air Force and rousing moments of modern history, such as Queen Elizabeth II's Coronation and England winning the 1966 World Cup. Other enhancements include a poignant tribute to the centenary of the WWI Armistice and the Suffragette Movement winning the vote for women.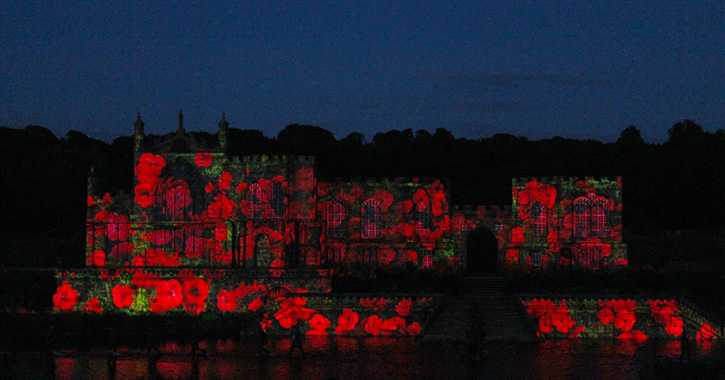 Impressive five-star credentials in their hundreds of thousands from TripAdvisor add further endorsement of the passion and professionalism of the 1,000-strong cast and crew of volunteers, who have taken the show to world class status, positioning Kynren and all-round entertainment accessible to all generations, the old and the young.
And for families, children of all ages can prepare to be both amazed and thrilled. Whether though scenes featuring an entire flock of sheep that runs across the entire 7.5 acre stage, or a full heard of gaggling geese that both delight and amuse! Whether it's the action of charging Knights on horseback or seeing the astonishing sight of an amazing Viking longboat rising from the depths of a lake, they are sure to be encaptivated throughout.
Echoing the Anglo Saxon word 'cynren', meaning generation, kin or family, Kynren promises to reflect pure inspiration among those involved in the production.
Tickets at www.kynren.com
Related
0 Comments