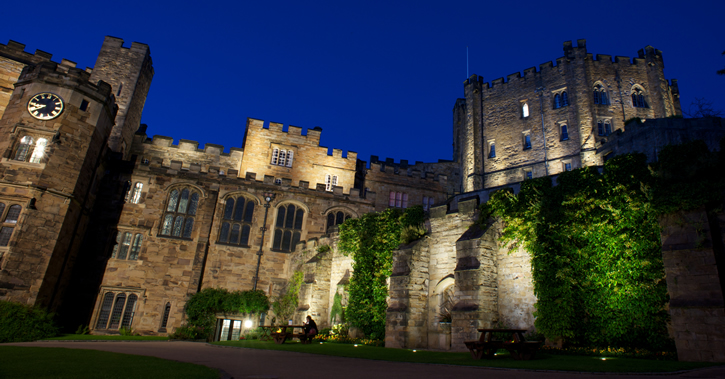 Some of the best spooky experiences can be found in Durham, and with Halloween just a few days away, here's a rundown of some eerie sights and spectacles bound to terrify and delight!
All Hallows' Walk - Auckland Trust
All Hallows' Walk will see characters from the region's history brought back to life.
Groups will be guided through the meandering grounds of the 900-year-old Auckland Castle by torchlight where they will encounter the ghostly figures and hear their tales.
Dalton Park
To celebrate the scariest day of the year, Dalton Park has teamed up with its nominated charity, The Sick Children's Trust, to host a fun-filled pumpkin trail around the centre's parkland area on Sunday 29 October from 12pm until 4pm with other events also taking place for the family.
Durham University Oriental Museum: Super Spooks
Find out about the monsters and demons in the museum collections and make your own spooky bat puppet.
Halloween at Crook Hall
Durham City's oldest and spookiest house provides a perfect scary setting to meet the wicked white witches and spot the White Lady.
Hall Hill Farm Halloween
Make your own scarecrow, carve a pumpkin lantern and have your face painted for a ghoulishly good time.
Tanfield Ghost Train
Visit the Tanfield Railway for a spine tingling, hair-raising journey along the World's Oldest Railway.
Looking for somewhere spooky to stay?
Durham has a variety of places to stay if you're looking to for a well-known haunted hotel. Besides ancient cobbled lanes, castles and enchanted forests, visitors are known to stay in the following hotels because of their reported ghoulish experiences!
Lumley Castle is allegedly haunted by the spirit of a 14th Century lady of the manor, Lily Lumley and a prankster ghost. It is believed Lady Lumley was thrown down a well on the castle grounds and sightings have included sliding glasses on tables and a strange man sitting in the corner of the bar…
For more tales of spooks and legends visit our Top 10 Ghosts & Legends
Tasty bites!
And if all that fear works up a hearty appetite, there's a huge selection of restaurants, cafes and other eateries just waiting to be explored in Durham. The end of October not only marks Halloween, it also marks the end of Taste Durham Month, so be sure to check out our section dedicated to finding something to sink your teeth into. Mwahahaha!
Related
0 Comments