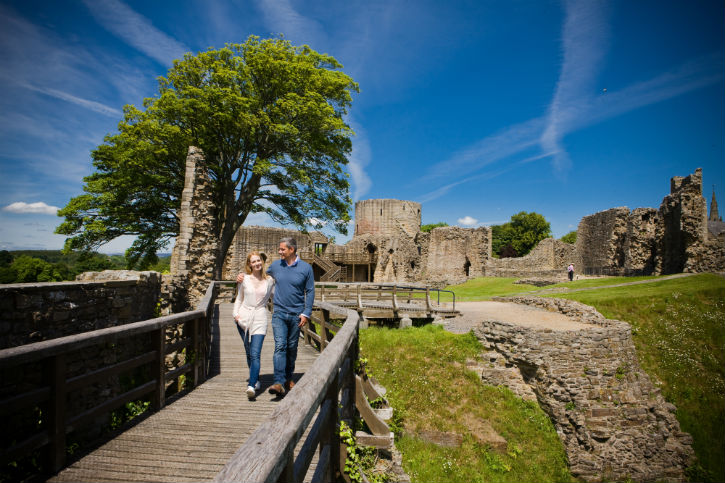 Barnard Castle in the Durham Dales has been recognised as an official Walkers are Welcome town.
The popular market town in Teesdale is set to welcome more walkers after becoming the first town in the county to receive the status, now held by more than a hundred towns and villages across England.
The breathtaking landscape around Barnard Castle has inspired artists and writers such as Charles Dickens and Sir Walter Scott and the painters John Sell Cotman and J M W Turner and continues to inspire today.
You'll be guaranteed a warm welcome in "Barny", a wonderful base from which to enjoy the delights of walking in the Dales. The town forms the gateway to many beautiful walks along the picturesque River Tees and in the breathtaking surroundings of Teesdale.
Get walking...
Enjoy a relaxing walk around the castle, embark on the long-distance Teesdale Way which runs through the heart of the area, or enjoy one of the many shorter routes from the town, including Barnard Castle to Cotherstone, Barnard Castle to Egglestone Abbey and two circular walks through Flatts Wood.
Plus, you will not want to miss High Force waterfall - one of England's most impressive falls.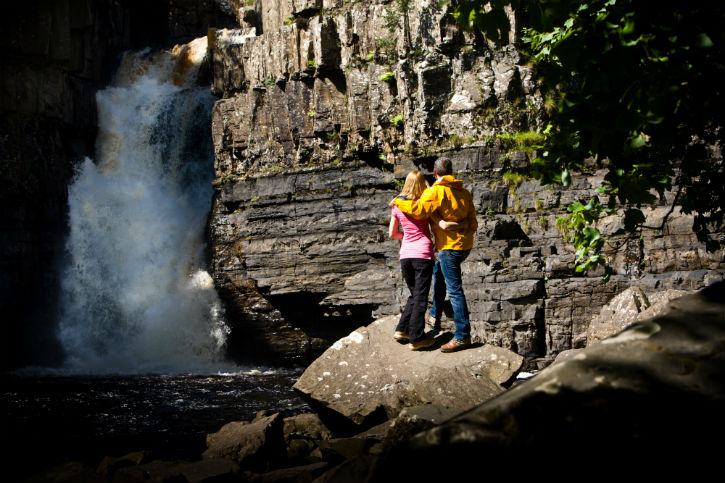 Tip: From Barnard Castle head to Bowlees Visitor Centre (around 15 miles) and enjoy a 5-mile circular walk that takes in both High and Low Force waterfalls.
Two walking booklets are available to buy from The Witham visitor centre, along with some self-guided leaflets for walks accessible from Barnard Castle itself at 75p each. Please have a look ……. and get walking!
Explore more of the town...
A haven for discerning shoppers and treasure seekers, Barnard Castle's many antique shops provide a charming shopping experience. Many of the town's shops are thriving independent retailers. On offer on the high street are many distinctive products some made locally. There are shops selling home décor, second-hand books, designer clothes, jewellery, accessories, vintage and retro items, local crafts, gifts and much more.
And don't miss The Bowes Museum, a magnificent 19th Century French-style chateau housing significant collections of fine and deocrative art.
For food lovers, locally produced food can be found in the independent butchers, green grocers, bakers and specialist shops and at the monthly farmers' market which is held on 'the cobbles' in the Market Place. The restaurants, cafés and pubs serve good quality home-made food with local produce at the forefront of their menus.
Get more information on Barnard Castle, or visit the Walk Teesdale website for more details on the town and the Walkers are Welcome scheme.
To find out more about Durham's great outdoors, and to watch a video visit thisisdurham.com/outdoors.
Related
0 Comments