It's a shame, but it happens every year – yes, Christmas is over and the January blues have firmly set in for many of us.
The first thing many people seem to want to do is eat healthy, exercise more and shed a few of those festive pounds. Step two on the resolutions list is often to look at the months ahead, and perhaps plan a short break away, to provide something to look forward to amidst the post-Christmas blues.
If those plans sound familiar to you, we've got some great ideas on get active on a short break, combining the two and having some fun along the way.
Getting active doesn't need to always take place in the gym or by going for a run. Pack up your bikes and get a breath of fresh air as you explore the great outdoors on two wheels.
There are a number of places across the UK you could go for a cycling break of course, but the Durham Dales and North Pennines Area of Outstanding Beauty are a great choice.
The high moorland expanses in the Dales (Teesdale and Weardale) offer wonderful cycle rides on quiet unspoilt and uncrowded country roads. The Durham Dales Centre in Weardale is the perfect starting point for many routes, and you'll take in plenty of cafes and pubs along the way to refuel.
We've put together 50 routes for you to try, and there's a host of cycling-friendly accommodation too, from self-catering cottages to cosy B&Bs and hotels.
Plus, don't miss Hamsterley Forest in the heart of the Durham Dales - endless opportunities to get outdoors and active, from gentle walks and nature trails to some of the best off-road cycling in the UK. You'll find 2,000 hectares to explore, on 33 miles of waymarked trails at Hamsterley.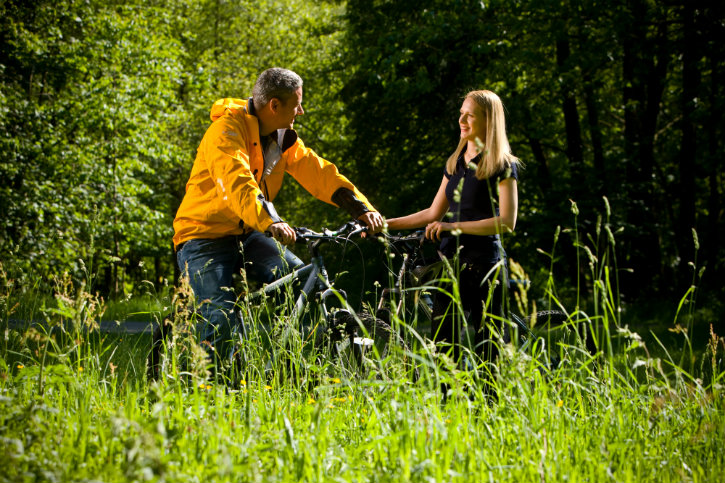 There's nothing like a good hike to blow away those cobwebs, and Durham is packed with routes revealing breathtaking countryside and coastal views.
The North Pennines is an Area of Outstanding Natural Beauty and provides a beautiful backdrop for walking; in Teesdale you'll be able to spot amazing natural wonders like Low and High Force waterfalls along the way. Or head to the Durham Coast to venture along the 14km coastal footpath – warm up with a coffee or hot chocolate during the crisp winter days in the harbour town of Seaham, and don't miss the heritage centre and marina.
For more gentle walks head for Durham City's riverbanks and admire the views of Durham Cathedral and Castle, a UNESCO World Heritage Site.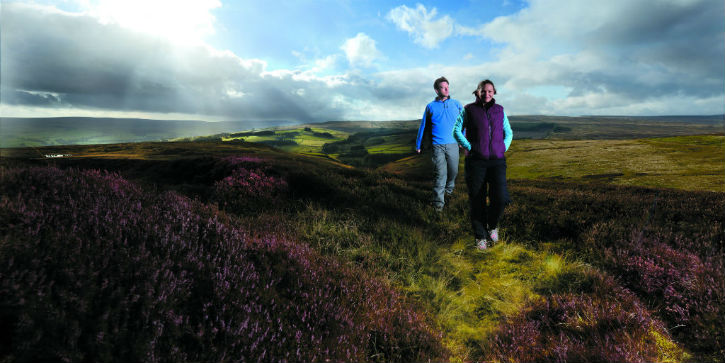 Not had time to get the dog out as much over the Christmas period? Never fear, they'll soon love you again if you take them away for a dog-friendly break! There are a host of pet-friendly accommodation across the county, and there's plenty of fun to be had for you and your four-legged friends!
This year (2017) sees a brand new Activity Centre opening at Seaham Marina, giving you new ways to explore the Durham Heritage Coast.
From spring you'll be able to go kayaking, canoeing, windsurfing, coasteering and paddle boarding – having fun and getting healthy – doesn't get much better than that!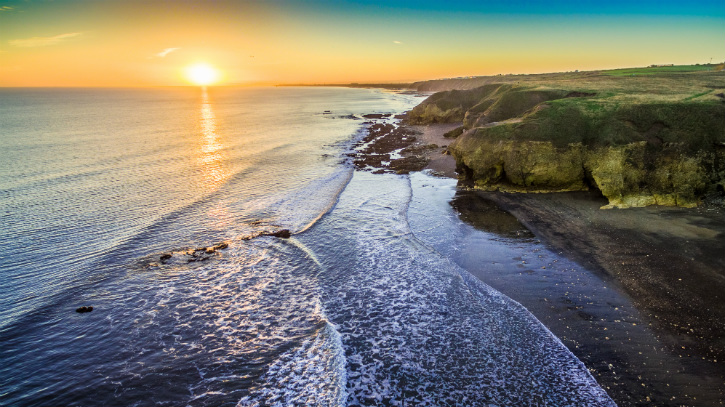 We gave Ben Fogle a preview – see what he got up to here >
Or something even more adventurous
If you're an adrenaline junkie then there's plenty more to get your heart racing on a visit to Durham. From swinging from the trees at Beamish Wild or taking on a parachute jump at Peterlee Parachute Centre, you'll leave feeling very exhilarated that's for sure.
OR, ignore all of that and book a Spa Break!
Whatever you get up to, we wish you a very healthy and happy New Year.
Related
0 Comments