Spanish City
Spanish City Plaza
Whitley Bay
Tyne and Wear
NE26 1BG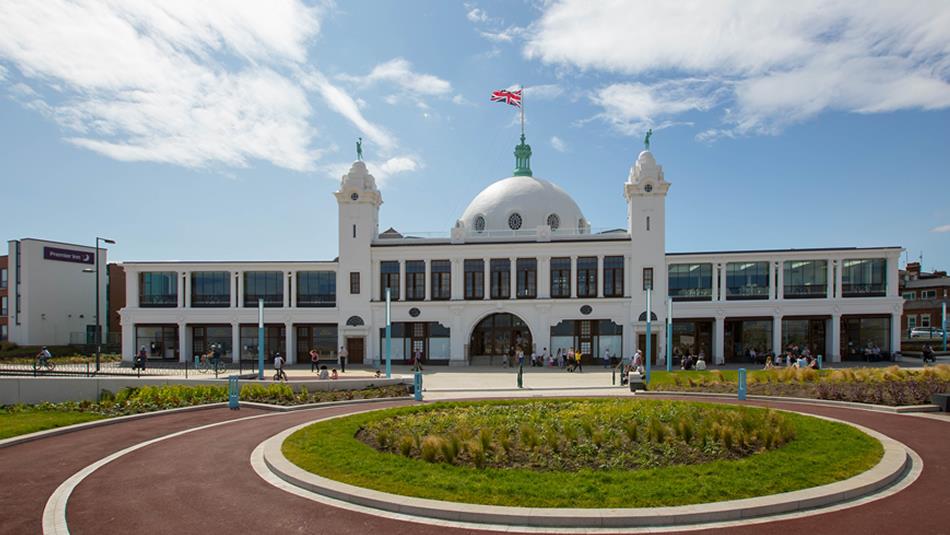 About
Completed in 1910, 'The Dome' became a hub of activity and interest. Work has been undertaken including the restoration of many original features. Now the building houses many leisure facilities including; family-friendly eateries, a high-quality steak and seafood restaurant, tearooms, event spaces and a Champagne bar taking residence inside the famous landmark.
Lovingly-refurbished ocean-fronting leisure complex dating from 1910.
'…And girl it looks so pretty to me
Like it always did
Like the Spanish City to me
When we were kids…'
So goes the Dire Straits song Tunnel of Love, sufficiently honoured at this spectacularly restored seafront complex to be etched into the amphitheatre outside. Dire Straits frontman Mark Knopfler and Sting, both local lads, have fond memories of Whitley Bay's glamorous entertainment venue in its original incarnation. It opened in 1910 as a concert venue, a restaurant and roof garden with the UK's second-largest unsupported dome (after St Paul's Cathedral) as its central feature. A century later, Spanish City had fallen into disrepair but, after receiving some serious TLC, reopened in 2018.
It is enough to visit the tearoom beneath the dome to appreciate the architecture but, if you wish to linger, the new-look Spanish City is also a restaurant and events space, and there's a hotel nearby. Who says British seaside resorts are dying? If this attraction is anything to go by, they are still making waves.
TripAdvisor
Access Information